'Captain Marvel' Composer Pinar Toprak says Goose Had Her Own Theme
One of the most memorable characters in Marvel Studios' Captain Marvel was the feline/Flerkin Goose, and composer Pinar Toprak almost gave the cat her own theme. Yes, her, as Captain Marvel comic writer Kelly Sue DeConnick said Goose was female in the 21st Marvel Studios MCU film.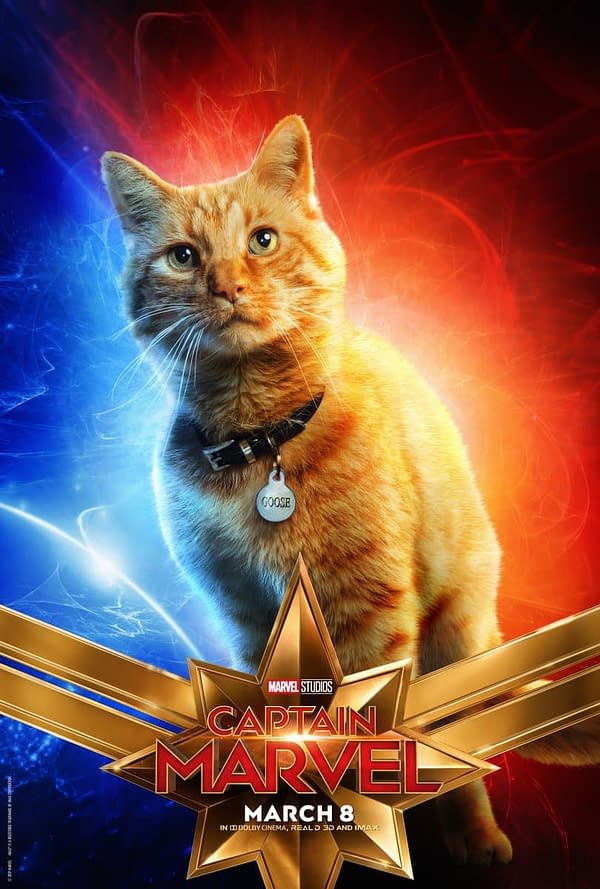 Toprak, the first female composer for a live-action superhero film, spoke to ComicBook about what she developed for Goose. "There's actually a little sound for Goose. It was a heavy flutter tongue flute every time we saw Goose. It almost sounded like a flurry. So we have a little bit, it's not a deeply melodic motif, but there is a certain sound thing that every time we see Goose, we hear. It's cute, yeah."
Executive producer Jonathan Schwartz spoke with D23 about the multiple cats involved to make Goose come to life.
"Goose is played by a team of four cats who all have their own specialty. There's Reggie, there's Archie, there's Rizzo, and there's Gonzo. They're an A-team of cats who can all do one trick—because you can't teach cats to do that much. I learned all about cats during the course of this movie. One of them is the face cat, a pretty cat—that's Reggie. One of them is the holding cat, who only can be held. One of them is the nuzzling cat who will walk up to your leg and nuzzle it. And one of them is the cat who will paw you…If you told me before this movie started that I would be auditioning cats, I would not have believed you."
Directed by Anna Boden and Ryan Fleck, Captain Marvel stars Academy Award-winner Brie Larsen, Samuel L. Jackson, Ben Mendelsohn, Jude Law, Annette Bening, Lashana Lynch, Djimon Hounsou, Lee Pace, Mckenna Grace, Gemma Chan, and Clark Gregg.
The film is available on digital now, and on 4K, Blu-Ray, and DVD on June 11th.