"Spider-Man: Far From Home" Cobie Smulders Didn't Know [SPOILER] was [SPOILER] in Post-Credit Scene
Cobie Smulders, who plays S.H.I.E.L.D. agent Maria Hill in the Marvel Cinematic Universe was as shocked as audiences were after production when filming the Spider-Man: Far From Home after-credit scene. The following does contain spoilers for the film so this is your final warning.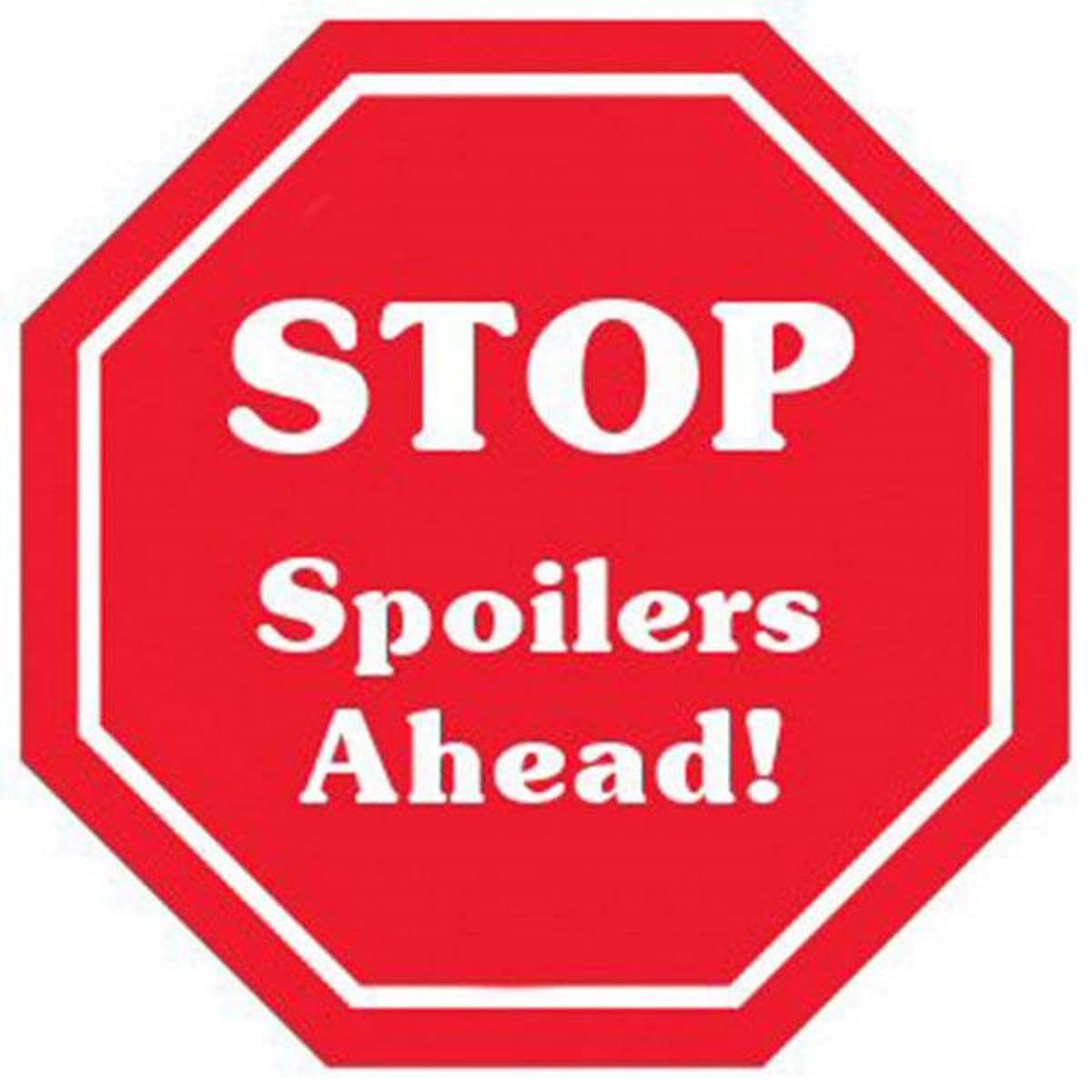 .
.
.
.
.
.
In the second post-credit scene following the triumphant return of J.K. Simmons (from the Sam Raimi Spider-Man films) as media mogul J. Jonah Jameson revealing Spider-Man's (Tom Holland) identity to New Yorkers during the mid-credits scene, former S.H.I.E.L.D. Director Nick Fury (Samuel L. Jackson) and Hill were revealed to be Skrulls, Talos (Ben Mendelsohn) and Soren (Sharon Blynn), respectively, in disguise for some unknown length of time. It was exposition to cover the lack of awareness Fury and Hill had for Quentin Beck's (Jake Gyllenhaal) nefarious and manipulative plans as Mysterio.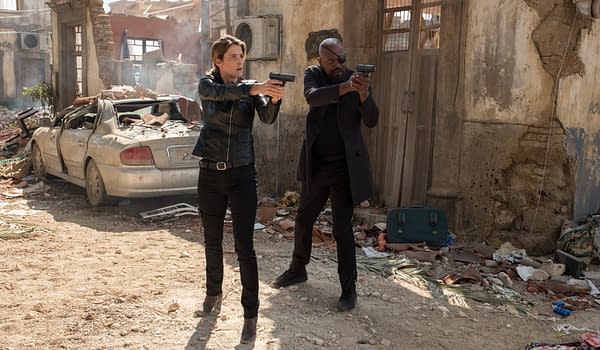 Smulders cleared the air with The Hollywood Reporter to what she knew up to the film's release.
"Literally a week before the movie came out, I found out from Kevin [Feige] that they shot the extra scene [with Maria and Nick]. It was added [during postproduction]. That driving footage is from the first scene that got cut out of the movie."
There was a fan theory postulated Hill was a Kree since 2012's The Avengers, which the actor says is possible, but doesn't believe happened. "They could change it to be that way, but in my mind — no. I don't know where she is, but my hope is that she's on vacation somewhere. In this world, she's probably just on some other mission."
Smulders added changes can occur at any moment when it comes to the MCU films.
"It was added. I don't know if it was necessarily at the 11th hour; I don't know when they thought of it. It was a surprise to me. I bumped into Kevin Feige at a party and he said, 'I gotta tell you something about what's happening.' I was excited, but I was also confused. I asked, 'Well, where is she? What's she up to?' You can use your own imagination to figure that out. It's cool because it is the constant shifting of this world. I don't know where they're going to go with it, or if that's a tease for what's to come. I just love that it was another layer of the film that was going on, potentially the whole time."
Smulders joked to Blynn about pulling off the ruse.
"I gave her credit and told her, 'You did a great job! You were so convincing as Maria Hill.' There were moments where Mysterio made everything up, and we wondered if we should be doing something differently. But, I just played it how I would normally, which I'm glad I did because it would've maybe tipped the audience." When talking how she approached her role going into the film, Smulders talked about how it was business as usual, but there's pent up frustration since being one of the victims of Thano's snap/blip.
"Right. When shooting this movie, I liked playing around with the idea that she was just over it. She's so exhausted, and she just came back from this blip to a mountain of paperwork on her desk. She has so much catching up to do, and she has to figure out who this Mysterio guy is and try to convince this kid to come along. There were some other scenes that got cut out as it used to open with Sam and I driving on a desert road, going to where you saw the first earth monster come up. So, there were maybe some scenes that I shot that didn't make it into the cut that spoke more to that [sass]. I was actually excited because once you go through the blip, what else is there? What are you worried about? You kinda died already. So, it was a fun energy to play somebody who just doesn't care as much. 'All right, I guess we'll go after these elementals.' I actually found it to be the most personality I've been able to show of hers."
When it was revealed Fury was on a Skrulls ship on "vacation," Smulders rebuffed that anything's possible, but speculates on what happened to Hill all this time.
"Anything is possible. They could change it to be that way, but in my mind — no. I don't know where she is, but my hope is that she's on vacation somewhere. In this world, she's probably just on some other mission. This world has suffered an utter chaos, and it's about picking up the pieces. The Skrull thing is a possibility; they could go in that direction, but I understand what you said earlier about her being too human or sassy to this point. If someone was pretending to be her, she'd maybe be a little more robotic. So, it could go in any direction."
How do you think they've treated Maria Hill in the MCU? You think Smulders deserves her own spinoff? What do you think the role of S.H.I.E.L.D. be going forward to Phase IV with the ABC series Agents of S.H.I.E.L.D. approaching its final season? Do you think Smulders will make an appearance in Black Widow film and/or Hawkeye TV series?
Spider-Man: Far From Home is currently in theaters.