We are just days away from the official theatrical opening of Warner Bros. and Legendary Pictures Godzilla: King of the Monsters, and maybe you'd like to know more about the kaiju aka Titans we'll be seeing in the film.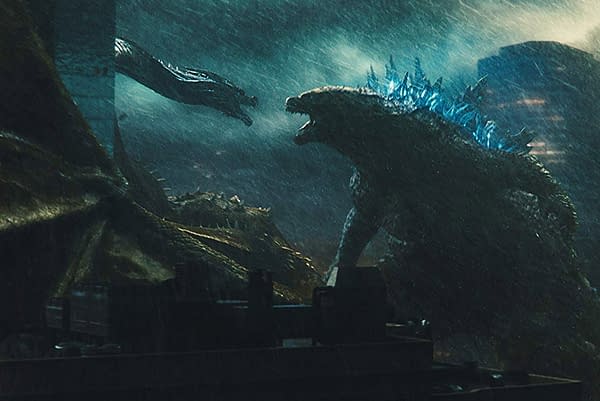 Fans of the classic Toho flicks will no doubt recognize each one of the fantastically designed creatures, and we can assure you- you will NOT be disappointed when you see the film (no matter what Rich says about rubber suits).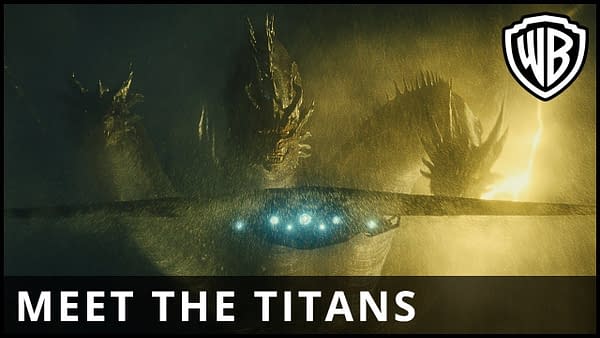 Director Mike Dougherty really does give these fantastic creatures the respect and care they deserve, proving he wasn't kidding when he said "Primitive man saw these creatures, you want to give them a presence that would make them drop to their knees and bow to this god."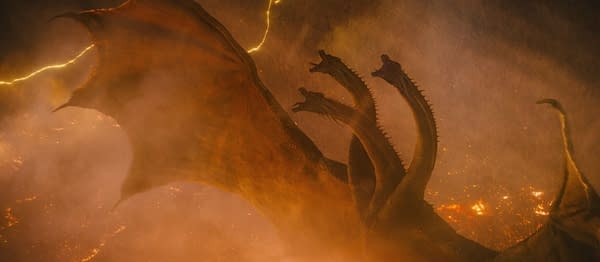 Pair these gorgeous Titans with incredible sound design and one of the best scores this year (by Bear McCreary), Godzilla: King of the Monsters has all the makings of a true summer blockbuster.
Members of the crypto-zoological agency Monarch face off against a battery of god-sized monsters, including the mighty Godzilla, who collides with Mothra, Rodan, and his ultimate nemesis, the three-headed King Ghidorah. When these ancient super-species-thought to be mere myths-rise again, they all vie for supremacy, leaving humanity's very existence hanging in the balance.
Dougherty is directing the film from a script he co-wrote with Zach Shields, which will star Zhang Ziyi, Kyle Chandler, Vera Farmiga, Millie Bobby Brown, O'Shea Jackson Jr., Bradley Whitford, Ken Watanabe, Thomas Middleditch, Charles Dance, and Aisha Hinds.
Godzilla: King of the Monsters hits theaters on May 30th 2019.

Enjoyed this article? Share it!