'Molly's Game' And 'The Happytime Murders' Get Release Dates
STXfilms announced release dates for two their production according to Variety and one of them has been in development hell for years.
Aaron Sorkin, best known for his contributions to television you have watched before, made his drectorial debut at the Cannes Film Festival this year with a movie called Molly's Game. It stars Jessica Chastain as Molly Bloom, the real life underground poker ringleader who wrote 2014's "Molly's Game: From Hollywood's Elite to Wall Street's Billionaire Boys Club, My High-Stakes Adventure in the World of Underground Poker." The movie was bought during the festival for a cool $9 million dollars and has been given a November 22nd release date. That time of year is notorious for Oscar bait so STX might think they have an Oscar contender on their hands.
Molly's Game also stars Idris Elba, Kevin Costner, Michael Cera, Jeremy Strong, Chris O'Dowd, and Bill Camp. The other one is The Happytime Murders which we talked about back in May. The movie is a R-rated puppet comedy that has been in and out of production since 2008 but in the age of Deadpool and Logan studios are taking chances on smaller, niche appear movies with R-ratings. It doesn't get much more niche than a murder mystery with a bunch of Jim Henson puppets.
STX must have liked the concept as they saved it from oblivion and brought Melissa McCarthy on to star. The story is by Todd Berger & Dee Robertson; while the screenplay is written by Berger with revisions by Erich & Jon Hoeber, and further revisions by McCarthy. STX must not have a ton of faith in the project though as they dumped it in the late summer; August 17, 2018.
The "dead zone" with movie releases gets smaller every year but August is not a time of year that's has a good reputation. It's the "too late in the summer for the big blockbusters but too early for any of the Oscar bait". As previously stated this window gets smaller and smaller every year but mid August is still not a great sign.
---
---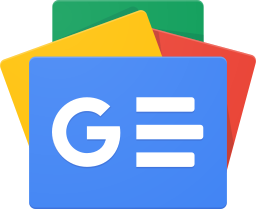 Stay up-to-date and support the site by following Bleeding Cool on Google News today!