We have a new picture from The Predator which gives us a nice up-close look at the faces of one of the titular monsters from Entertainment Weekly. This movie is one of the big unknowns, and it might have more pressure than ever to do better.
There are reports surfacing that Disney might not bother to do R-rated productions like The Predator once they take over the studio. So if you're a fan of R-rated genre fiction, you might want to go give this one some support.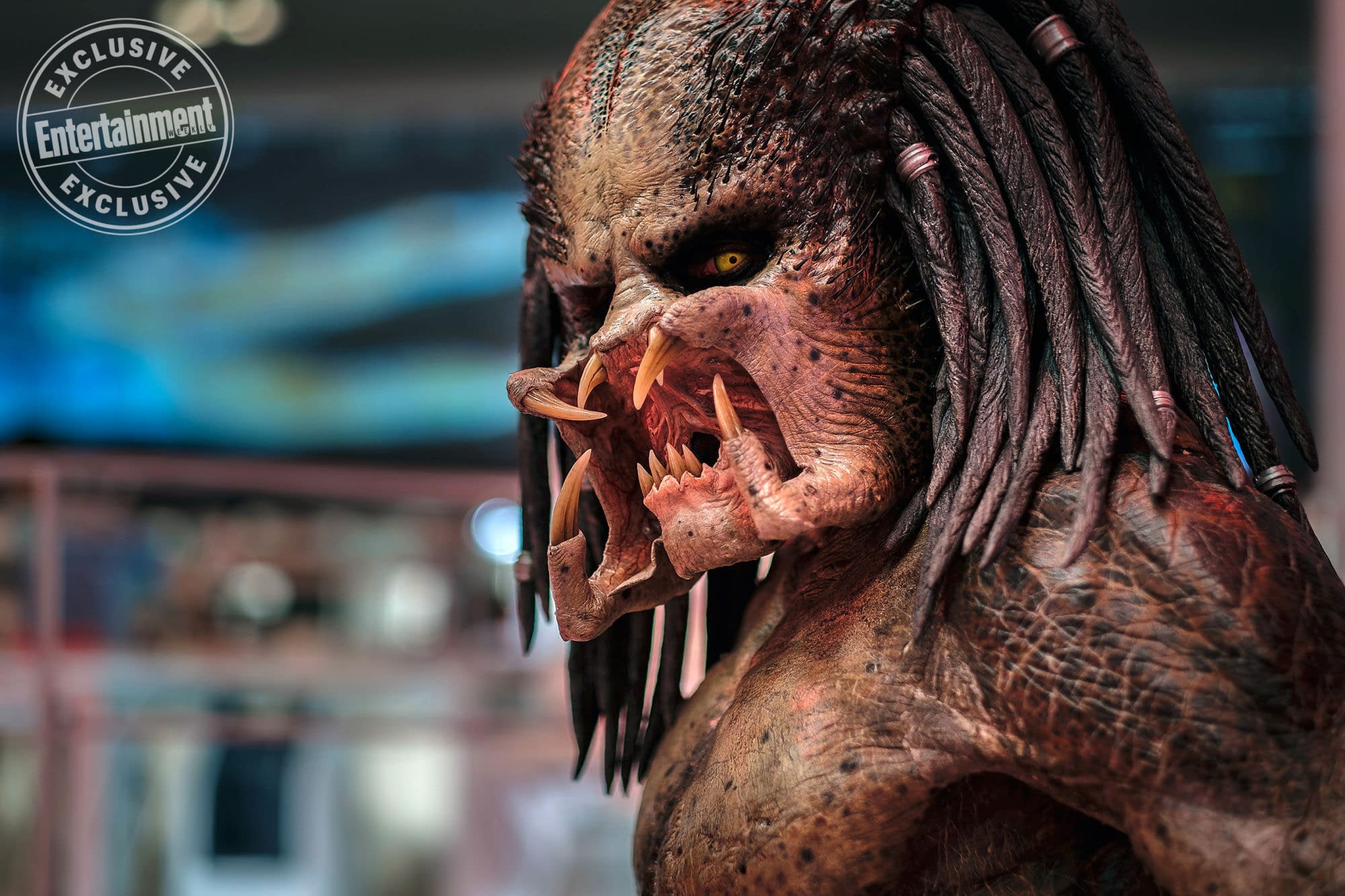 Summary: From the outer reaches of space to the small-town streets of suburbia, the hunt comes home in Shane Black's explosive reinvention of the Predator series. Now, the universe's most lethal hunters are stronger, smarter and deadlier than ever before, having genetically upgraded themselves with DNA from other species. When a young boy accidentally triggers their return to Earth, only a ragtag crew of ex-soldiers and a disgruntled science teacher can prevent the end of the human race.
The Predator, directed by Shane Black, stars Boyd Holbrook, Trevante Rhodes, Jacob Tremblay, Keegan-Michael Key, Olivia Munn, Sterling K. Brown, Alfie Allen, Thomas Jane, Augusto Aguilera, Jake Busey, and Yvonne Strahovski. It will be released on September 14th.
Enjoyed this article? Share it!