Hot on the heels of the reveal of the new poster, a final trailer for the February horror film The Prodigy dropped this afternoon. This one is even creepier than the first one, there is just something about kids being possessed and doing malicious things that I just can't handle. This has early year hit written all over it, and it is not being shy at all about its Omen/The Good Son vibe. Check out the trailer below:
Taylor Schilling stars in The Prodigy as Sarah, a mother whose young son Miles' disturbing behavior signals that an evil, possibly supernatural force has overtaken him. Fearing for her family's safety, Sarah must grapple with her maternal instinct to love and protect Miles in favor of investigating what — or who — is causing his dark turn. She is forced to look for answers in the past, taking the audience on a wild ride; one where the line between perception and reality remains blurry.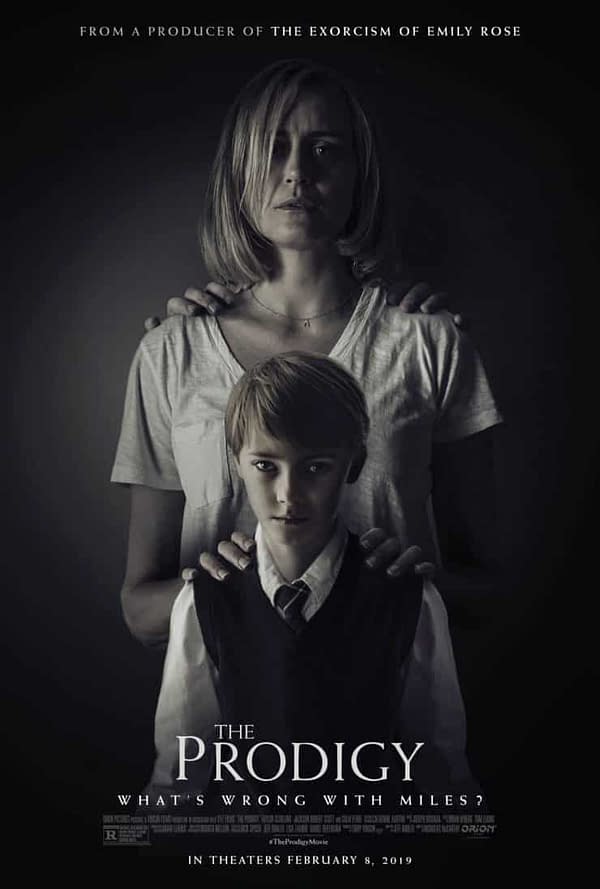 Taylor Schilling (Orange is the New Black), Jackson Robert Scott (It, Fear the Walking Dead), Peter Mooney (Burden of Truth), Colm Feore (Thor) and Brittany Allen (Jigsaw) star in the Nicholas McCarthy (The Pact) directed film.
The Prodigy opens in theaters on February 8th, 2019.
Enjoyed this article? Share it!