Nicolas Cage is making up for the time he didn't get to play Superman by taking on some fairly awesome voiceover roles. He got to play Superman in Teen Titans Go! to the Movies, and now he's taking on the role of Spider-Man Noir in Spider-Man: Into the Spider-Verse this December. Who is Cage channeling when he is voicing Spider-Man Noir? He told Entertainment Weekly his inspiration.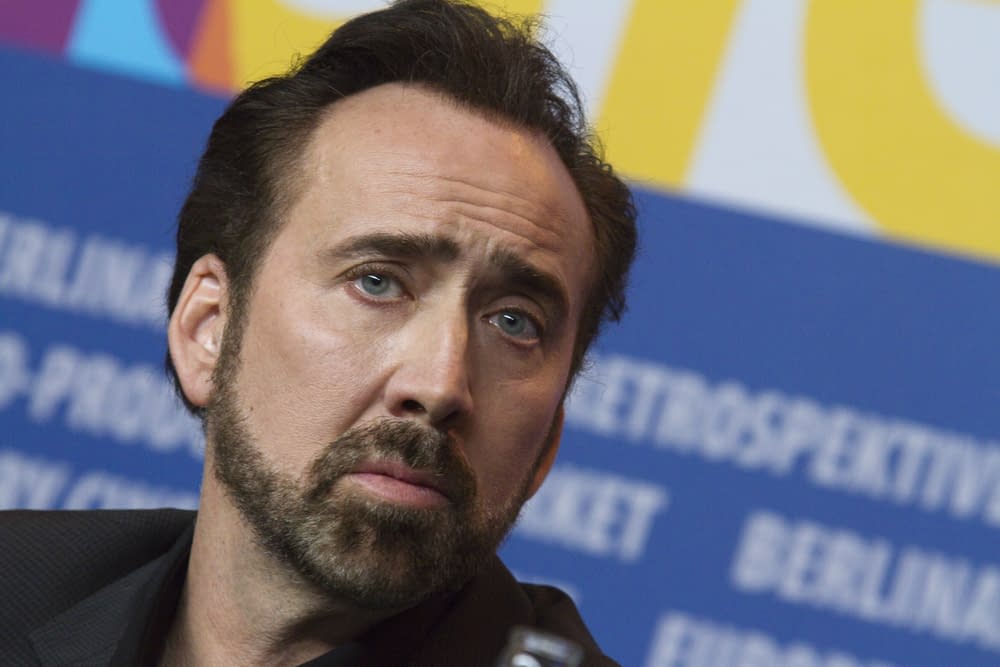 "There are multiple Spider-Men in different dimensions that are kind of colliding together," says Cage of the movie. "My character's Spider-Man Noir. He's really Peter Parker from the '30s. I tried to channel those noir films with [Humphrey] Bogart, and have those kinds of sounds that he might make with [James] Cagney, or Edward G. Robinson, that kind of way of talking. I tried to give the character that. It was a lot of fun. I think it should be quite funny. The movie definitely has a sense of humor, and that's a good thing because it's good for the whole family."
While that is reference the kids won't understand, it's going to make things a lot funnier for the adults. The kids will probably find the voice just entertaining to listen while the adults who are in on the joke will enjoy it even more. That is how you achieve being a family film rather than just a kids' movie.
Summary: Spider-Man crosses parallel dimensions and teams up with the Spider-Men of those dimensions to stop a threat to all reality.
Spider-Man: Into the Spider-Verse, directed by Bob Persichetti, Peter Ramsey, and Rodney Rothman, stars Shameik Moore, Liev Schreiber, Lily Tomlin, Mahershala Ali, Jake Johnson, Luna Lauren Velez, and Hailee Steinfeld. It will be released on December 14th.
Enjoyed this article? Share it!