"No Time to Die" Will Tie All Daniel Craig Bond Films Together, Says Director
There are not many serial elements in the James Bond films. According to No Time to Die director Cary Fukunaga, the Daniel Craig films tie into his past relationships since Casino Royale (2006). Fandango interviewed much of the cast and crew from the upcoming MGM feature including Craig, Rami Malek, Lea Seydoux, Lashana Lynch, Jeffrey Wright, and Fukunaga.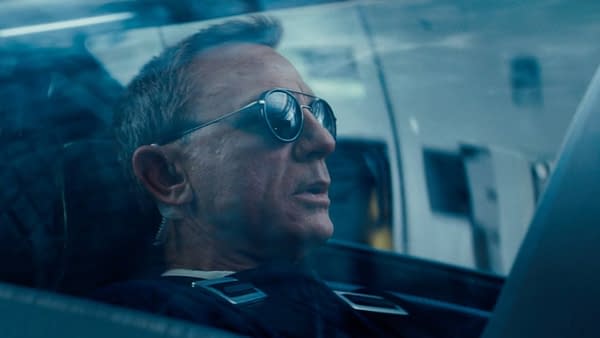 James Bond's Trust Issues
No Time to Die is Craig's fifth and final outing as Bond. Fukunaga said the 00 agent's trust issues stem from his time in Casino Royale with Vesper Lind (Eva Green) and her motivation for betrayal. He finds out she was manipulated from the shadow organization known as Spectre.
"That's hard to say, because I think it was definitely a collective approach to crafting the story. But I think the emotionality was something that I was interested in, and wanted to explore, and [I] wanted to get deeper into the psychology of Bond after the tragedy of his relationship with Vesper Lynd in Casino Royale. And now, with the new relationship, with Madeleine Swann (Seydoux), what bringing all that baggage into this new relationship means."
From the trailer, Swann's secret looks to potentially compromise MI:6 and Bond. It still offers little context to what the nature of any secret she harbors. The only other clue is his confrontation with Spectre figurehead Blofeld (Christoph Waltz). It's safe to say Bond's trust is broken again.
Tall Task to Follow
The Bond franchise grossed a combined $7.12 billion globally. The Craig films also account for $3.18 billion of the take. Spectre (2015) and Skyfall (2012) are the two highest-grossing films of the era. Whoever succeeds Craig has his work cut out for him.
Written by Neal Purvis, Robert Wade, Fukanaga and Phoebe Waller-Bridge, the film also stars Ben Whishaw, Naomie Harris, Ana de Armas, and Ralph Fiennes.
No Time to Die comes to theaters on April 10th.