Nudity In The Aisles And An Apocalyptic Shag With Willem Dafoe: A Very Sexy Friday Night Rushes
Get the cold shower running in preparation for tonight's rushes, because Friday night's theme is all things sexy. From porn stars to a nude performance at an Alvin and the Chipmunks film, these stories run the gamut from steamy to downright disturbing, so let's jump right in.
The man who brought you sex, lies and videotape is now bringing you "a lot of ass" in his forthcoming male stripper film Magic Mike, according to an inside source. Steven Soderbergh's new drama – which stars the asses of Channing Tatum, Alex Pettyfer, Matthew McConaughey, Joe Manganiello and Matt Bomer – won't contain any full-frontal nudity but they have filmed a scene of what might most politely be termed "self-care". Or wanking. Willies and bums! We're off to a sexy start. [Empire Online]
Here's the first promotional photo of Amanda Seyfried and Peter Saaaarsgaaaaard from forthcoming porn star biopic Lovelace, which charts the tragic life and illustrious career of Linda Boreman AKA Linda Lovelace, who passed away in 2002. Saaaarsgaaaaard is seen sporting an excellent porno 'tache as Boreman's violent-tempered husband Chuck Traynor. [Entertainment Weekly] On a lighter note, the Pornalizer tells me that my porn star name is Lorissa Lick. Classy.
James Franco is in talks to play a pick-up artist (the polite term for "man-whore") in MGM's The Game, an adaptation of a book by the same name by Neil Strauss which combined autobiography with a how-to guide for how to get the girls. Though it might be argued that James Franco already has a bit of an unfair advantage. Hot tip number one is a method called "negging", in which you get a girl to like her by subtly suggesting that you don't find her remotely attractive.
Nice try, but Bridget Jones figured this out a while ago and it works just as well on men. In her words, "The only way to succeed with men is to be really horrible to them." [Hollywood Reporter]
For all you people who are starting to bore of the mental image of Channing Tatum's tackle or James Franco having sex delivered to him via conveyor belt, here's a picture of Piranha 3DD's Katrina Bowden promoting the film by starring on the fron cover of Maxim. To be honest I'm far more fascinated by the headline in the top right: "Is everything better with a monkey?" What do you think, guys?
Guys? [ShockTillYouDrop]
If you find this sexy then you should probably go and talk to a professional. A Chicago citizen was arrested for attending a screening of Alvin and the Chipmunks: Chiprecked stark bollock naked. Apparently he was just casually sitting in the front row of the cinema and at one point turned around and exposed himself to the horrified patrons and their undoubtedly very amused children. I like to think he did so with his expression on his face. The man claims that a woman promised him sex and drugs if he agreed to do it, but the woman could not be reached for comment since my phone was on silent at the time. [The Hollywood Reporter]
Here's a new press release photo for Abel Ferrara's New York-set apocalypse sex drama 4:44: Last Days On Earth, a film about a couple who find themselves isolated in their apartment preparing for the extinction of the human race. Imagine it's the end of the world, and you decide that to make your last few moments alive pleasurable you will spend them having sex. But the only person around is Willem Dafoe.
4:44? More like Catch 22. [Press release]
That's all for tonight, except this last little clip to remind you of the golden rule of all relationships, just in case it's slipped your mind. Play safe, kids.
[youtube]http://www.youtube.com/watch?v=zcZ-jg670bE[/youtube]
---
---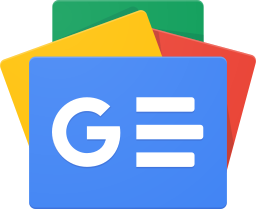 Stay up-to-date and support the site by following Bleeding Cool on Google News today!