Limp Bizkit's Fred Durst Makes Heartfelt Plea to Donald Trump
Life in 2018 sometimes makes us want to Break Stuff. It often seems like the Endless Slaughter of negativity, much of it coming from President Donald Trump's own Twitter account, will Eat You Alive. The world has been Rollin' Rollin' Rollin' Rollin' toward self-destruction for a long time now, maybe since 9 Teen 90 Nine, maybe even earlier, but definitely more noticeably since Trump was elected. But sometimes, if you Take a Look Around this Lonely World, The Truth is, you'll find that It'll Be Okay… you just gotta have Faith.
President Trump took to Twitter today to blast"Fake News CNN" reporter Jake Tapper after Tapper squared off against Trump advisor Stephen Miller in an interview. The president bullying his enemies on Twitter is certainly nothing new. We've all gotten used to it by now. What wasn't expected, however, was that an unlikely hero would don his trademark red baseball cap — which doesn't, by the way, call to Make America Great Again — and plead with the president to cease his terrible behavior and become a role model for the future.
That's right. It's Fred Durst to the rescue.
https://twitter.com/freddurst/status/950039581583335424
Though the Limp Bizkit frontman is probably the last person one would expect to jump into the political arena, it wouldn't be unprecedented. Following Trump's victory, Kid Rock spent months fanning the flames of rumors that he was planning a Senate campaign before eventually revealing it was a publicity stunt. Kid Rock's cousin, The Rock, has also been flirting with a presidential run. But unlike the Rocks, Durst's plea for civility from Trump seems more sincere. You can tell he didn't just make that tweet for the Nookie. Come on. The Nookie. Come on. He really meant it.
Fred Durst may not be the hero the world deserves, nor is he necessarily the one we need right now, but he's what we've got, so we had better make the best of it.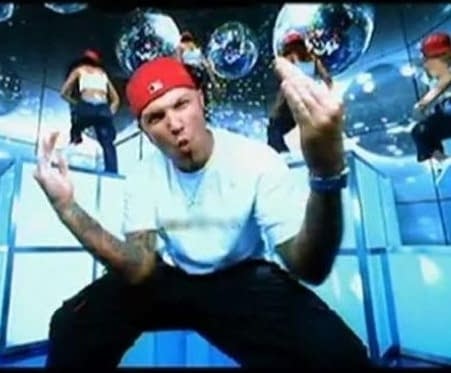 Anyone ready for 2019 yet?