"Star Trek: The Motion Picture" Returns to Theaters for 40th Anniversary
Get ready to relive a piece of science fiction history as Star Trek: The Motion Picture returns to the theaters for its 40th anniversary. It's hard to imagine it has only been 40 years since Star Trek was introduced on the silver screen becoming the beneficiary of a new wave of science fiction films in the 1970s led by Star Wars and Close Encounters of the Third Kind.
Created by Gene Roddenberry, Star Trek: The Original Series, canceled in 1969 on television after three seasons, would revive through film starting with 1979's Star Trek: The Motion Picture. The film's re-release comes courtesy of Fathom Events and Paramount, according to Entertainment Weekly. The film will be released in a limited two-day engagement on September 15th and 18th in more than 500 theaters and will include the behind-the-scenes documentary The Longest Trek: Writing the Motion Picture..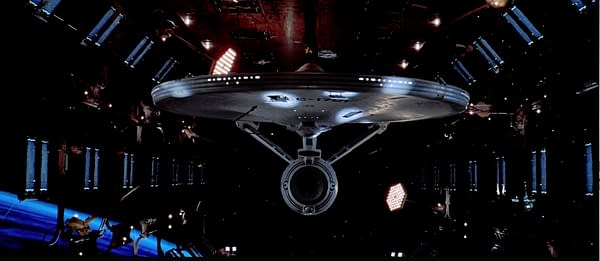 The Motion Picture is the first of six films reuniting The Original Series cast with William Shatner, Leonard Nimoy, DeForest Kelley, George Takei, Nichelle Nichols, Walter Koenig, and James Doohan.
Directed by Robert Wise and written by Harold Livingston and Alan Dean Foster, the film takes place in what was to be Star Trek: Phase II. The crew of the USS Enterprise is in a race against time to battle V'Ger, an intelligent hostile alien probe from wreaking further havoc across the galaxy on its way to Earth.
The Federation calls on Adm. James T. Kirk (William Shatner) and the crew of the Starship Enterprise to contain an immense nimbused object that's on a crash course with Earth. After investigating, the crew discovers that the alien cloud harbors artificial intelligence with an ominous primary directive. Crisis strikes when a probe dispatched by the energy cloud attacks the crew, abducting navigator Lt. Ilia (Persis Khambatta). An android look-alike containing her memories shows up soon after.
While the visual FX of Star Trek: The Motion Picture hasn't aged as well as certain contemporaries, it was revolutionary for its time with its expansive color palette reminiscent of the Stanley Kubrick1968 masterpiece, 2001: A Space Odyssey.
What's your favorite memory of The Motion Picture?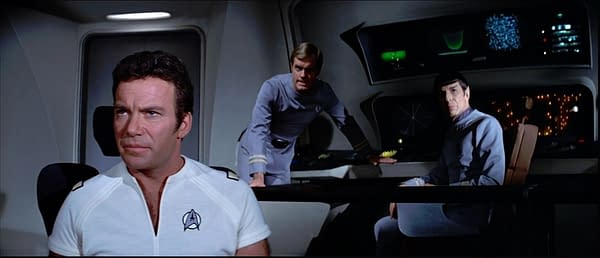 ---
---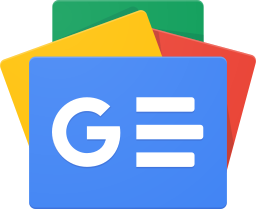 Stay up-to-date and support the site by following Bleeding Cool on Google News today!