Dave Bautista Talks James Gunn Returning for 'Guardians of the Galaxy Vol 3'
Dave Bautista had been one of the more outspoken cast members of Guardians of the Galaxy during the unfortunate business of Disney firing writer director James Gunn from the third installment in the Marvel Cinematic Universe. Bautista didn't mix words- we knew exactly where he stood on the matter- constantly defending his friend and campaigning for Gunn's full reinstatement.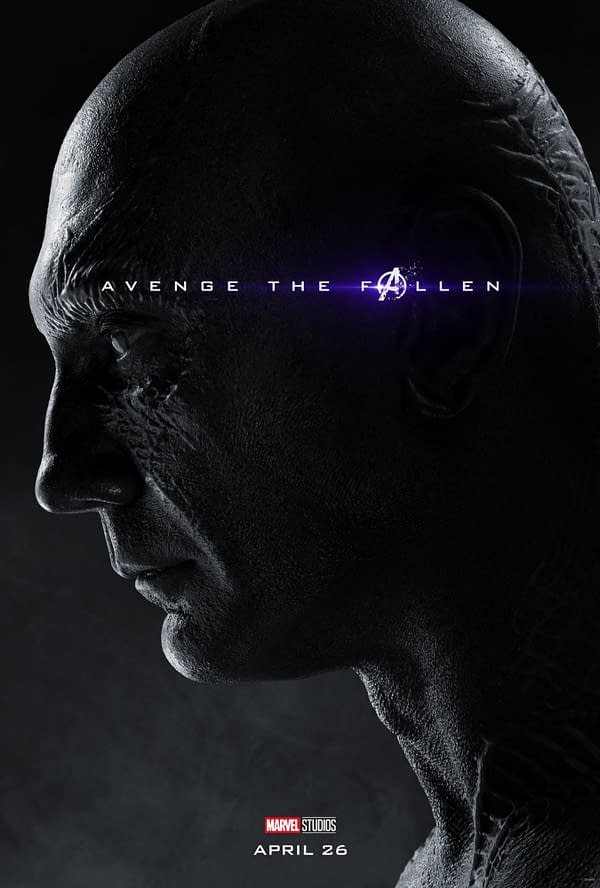 The Drax actor just spoke with Variety on the red carpet for STX Films during CinemaCon in Las Vegas about the experience, even speaking about his contractual obligations about doing Guardians of the Galaxy Vol 3 without Gunn at the helm.
"I just spoke my mind, and was honest in the way I felt about it. I thought he was given a raw deal."
"Moving forward without James would have been a real personal issue with me."
No word on if we'll see Drax return for Avengers: Endgame, and we will of course let you know what we find out about Guardians of the Galaxy Vol 3.