America's Favourite Superhero Movie Is Black Panther, Britain's Is Captain Marvel
Argue with the process all you want. But CashLady has commissioned some research to discover which superhero movie is which country's favourite. They base this on the average monthly search volume taken from Ahrefs Keyword Explorer. And they note that some Ahrefs doesn't hold data for some countries and for some, the search volume was too low to determine a favourite movie. But here are the results. Black Panther is the world's favourte superhero movie, but there is plenty of variance. Spider-Man follows, then Captain America and Deadpool before DC Comics' first title, Wonder Woman, pops up…
Black Panther
Favourite in Afghanistan, Antigua And Barbuda, Bahrain, Belize, Benin, Botswana, Burkina Faso, Cameroon, Canada, Congo, Democratic Republic of Congo, Ivory Coast, Djibouti, Estonia, Ethiopia, Gabon, Ghana, Guadeloupe, Guyana, Haiti, Ireland, Jamaica, Jordan, Kenya, South Korea, Kuwait, North Macedonia, Malawi, Mali, Namibia, New Zealand, Niger, Nigeria, Oman, Qatar, Rwanda, Saudi Arabia, Senegal, South Africa, Tanzania, Thailand, Togo, Trinidad And Tobago, United Arab, Emirates, United States, U.S. Virgin Islands, Zambia, Zimbabwe.
Spider-Man
Favourite in Albania, Algeria, Andorra, Argentina, Armenia, Azerbaijan, Belgium, Bosnia And Herzegovina, Bulgaria, Ecuador, Italy, Laos, Madagascar, Mexico, Montenegro, Morocco, Peru, Slovakia, Spain, Tunisia, Venezuela.
Captain Marvel
Favourite in Australia, Austria, Brunei, Denmark, Hong Kong, Iceland, Indonesia, Lebanon, Malaysia, Nepal, Philippines, Singapore, Sweden, United Kingdom.
Deadpool
Favourite in Chile, Colombia, Costa Rica, Dominican Republic, El Salvador, Guatemala, Honduras, Hungary, Latvia, Lithuania, Nicaragua, Paraguay, Uruguay.
Wonder Woman
Favourite in Bahamas, Croatia, Finland, France, Iraq, Israel, Netherlands, Puerto Rico, Serbia, Switzerland, Taiwan, Vietnam.
Justice League
Favourite in Bangladesh, Fiji, Libya, Maldives, Malta, Mauritius, Pakistan, Saint Vincent And Grenadines, Sri Lanka.
Joker
Favourite in Cyprus, Georgia, Greece, Mongolia, Norway, Portugal, Slovenia, Tajikistan, Turkey.
Deadpool 2
Favourite in Angola, Bhutan, Moldova, Poland, Romania, Seychelles.
Avengers: Infinity War
Favourite in Bolivia, Egypt, India, Panama, Suriname.
Aquaman
Favourite in Brazil, Cambodia, Cape Verde, Gibraltar, Mozambique.
Venom
Favourite in Czech Republic, Kazakhstan, Palestinian Territories, Ukraine.
Avengers: Endgame
Favourite in Kyrgyzstan.
Batman
Favourite in Russia.
Guardians of the Galaxy.
Favourite in Germany.
Suicide Squad
Favourite in Belarus.
Superman
Favourite in Luxembourg.
X-Men
Favourite in Japan.
Average monthly search volume taken from Ahrefs Keyword Explorer. Note that some Ahrefs doesn't hold data for some countries and for some, the search volume was too low to determine a favourite movie.
---
---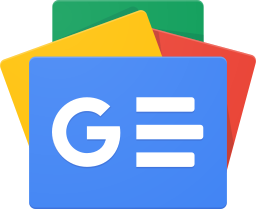 Stay up-to-date and support the site by following Bleeding Cool on Google News today!