'Hitman's Bodyguard 2' Hits Theaters in August 2020
Hitman's Bodyguard is getting a sequel. The second film will again star Samuel L. Jackson, Ryan Reynolds, and Salma Hayek, playing the roles from the 2017 original. Patrick Hughes will also come back to direct. The first film was a surprise hit, grossing $177 million on a $30 million budget. Also joining the cast are Antonio Banderas, Morgan Freeman, Frank Grillo, and Richard E. Grant. This one is a surprise announcement for sure.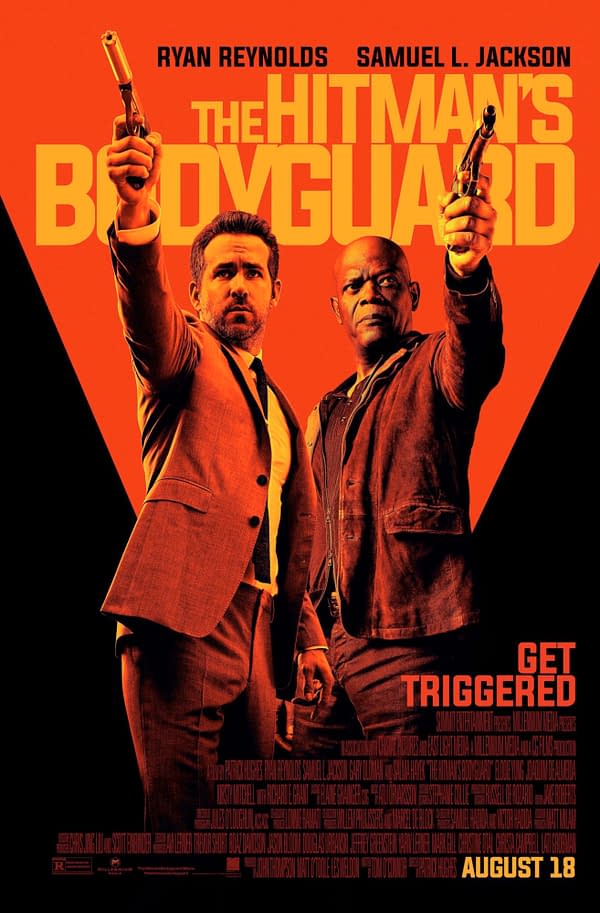 Hitman's Bodyguard 2 sees bodyguard Michael Bryce's (Reynolds) plans to swear off violence derailed when hitman Kincaid (Jackson) and his wife Sonia (Hayek) entangle him in their mission to save Europe from a vengeful zealot (Banderas).
I never saw the first film, but the people I know who did very much enjoyed the experience. This one proved that Ryan Reynolds is indeed a box office draw as well, even outside of the Deadpool costume. The cast seems stellar, and with so many coming back for seconds, I guess I should give it a try? What say you loyal reader- Did you see the first Hitman's Bodyguard? Is it worth checking out? Are you excited at all for a sequel?r should they have let it be?
Hitman's Bodyguard 2 will open in theaters on August 28, 2020.