Power Struggle Brewing At WWE Performance Center Between HBK, Matt Bloom The developmental training facility known as the WWE Performance Center has become a powder keg, and could soon ignite into an all out war, according to a pair of conflicting reports making the rounds on wrestling news sites this week. First, WWE Hall of Fame wrestler "Big Sexy" Kevin Nash appeared on The Kevin Gill Show podcast and claimed that his friend, fellow Hall of Famer, and legit GOAT, "The Heartbreak Kid" Shawn Michaels, is the new "head" of the Performance Center. The exchange occured between Nash, host Kevin Gill, and wrestlers Sean "X-Pac" Waltman and Scott Hall, and was transcribed by Wrestlezone:
Nash: How many people, including the two guys to my left, know that the new Head of the WWE Performance Center is Shawn Michaels?

Hall: Oh yeah, I knew that.

Waltman: Is he actually moving to Florida? I can't believe that.

Nash: Oh yeah, he's moving to Florida with the family and everything. If you thought that NXT was something wait til that son of a bitch gets down there and gives them his magic. There is nobody better than him. Physically nobody better. Psychology nobody better. It's going to be a game changer. I don't know what the hell they are paying him but it's got to be a lot because to get Shawn to do the 9-5…

Waltman: Whatever it is is a bargain.

Nash: His son wants to do graphic design. His daughter wants to be a veterinarian. Sea World is down there. There's a lot of advantages to being in Orlando over Abilene, TX. Nothing against Abilene. I hear there's a lot of good things going on there.

Gill: I don't think Full Sail has opened a branch out there.

Nash: Graphic design is something you have at Full Sail. "Go with Dad to work." Nash's words prompted stories on all the wrestling news sites, as the 24 Hour Wrestling News Cycle is very similar to the 24 Hour Comics News Cycle. However, it wasn't long before Dave Meltzer, the Rich Johnston of wrestling journalism, issued a contradictory report on his subscription dirt sheet The Wrestling Observer, which is disseminated via all the other wrestling sites reading it then reprinting its contents as news stories. Meltzer's report said that though Michaels will be a coach at the performance center, he will not be the head coach. That job still belongs to Matt "Prince Albert" Bloom.
How could two notoriously reliable sources like Dave Meltzer and Kevin Nash be so wildly different? There's only one logical conclusion: Michaels is plotting to wrest control of the Performance Center from Bloom, and Bloom is planning to hold onto power with everything he's got. The situation could get very ugly, especially as the Performance Center is stocked with hundreds of steel chairs, and people are often already in their underwear and ready to fight.
Hopefully, matters can be settled peacefully, and Bloom and Michaels can sort out their differences without resorting to violence, which wouldn't be befitting the noble sport of pro wrestling. At least, not outside a steel cage.
---
---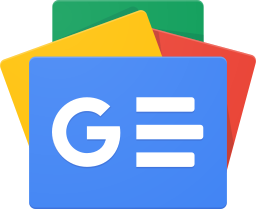 Stay up-to-date and support the site by following Bleeding Cool on Google News today!