The principal photography for the untitled Han Solo Star Wars Story began yesterday and StarWars.com has posted a picture of the entire cast in the cockpit of the Falcon. We don't know a lot about the Han Solo movie to the point where we only know who two of the the people featured in the photo are actually playing (Chewie doesn't count).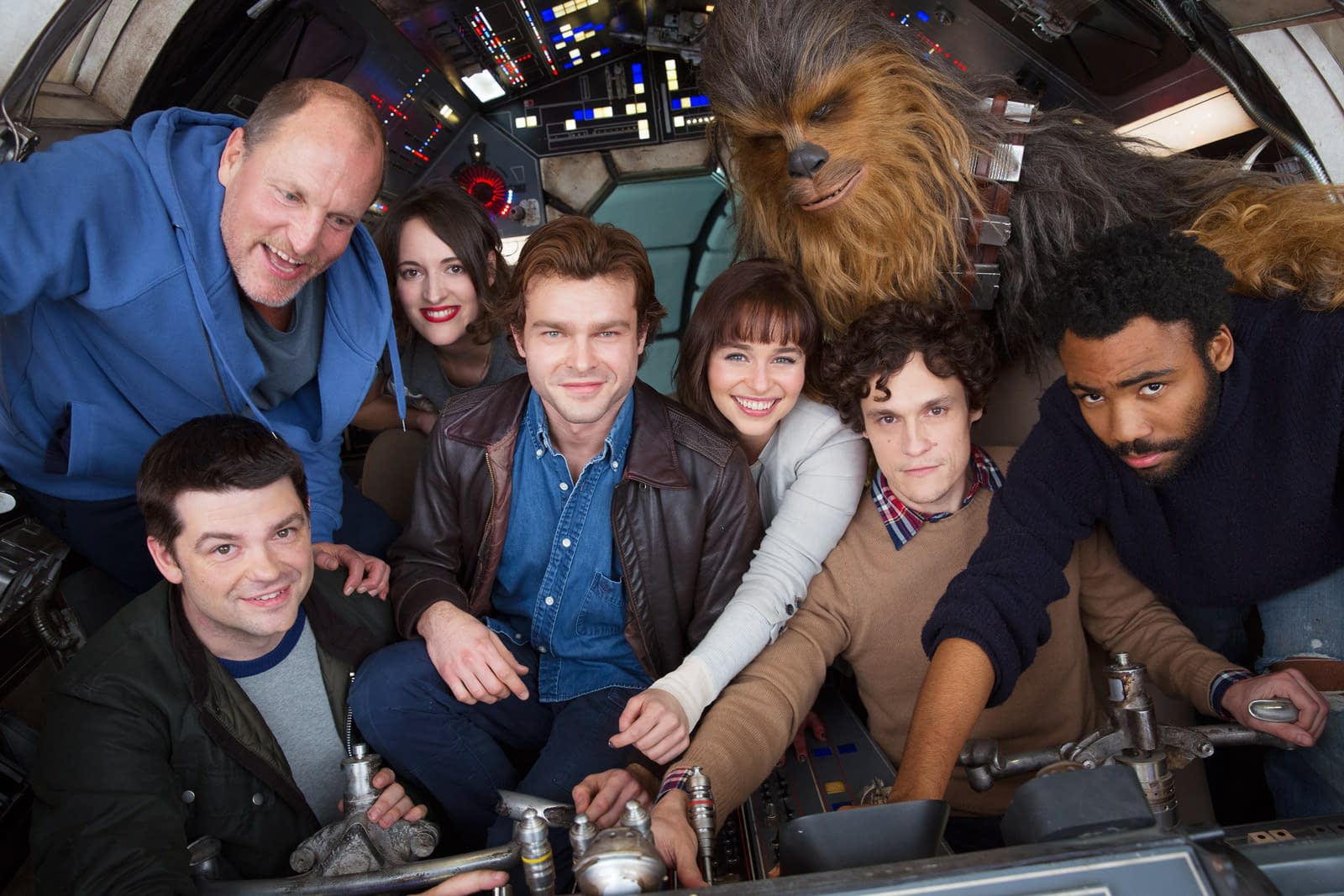 We know that Alden Ehrenreich is Han Solo and Donald Glover is Lando Calrissian but the rest of the cast is a mystery. We know how tightly Lucasfilm keeps everything under wraps so we likely won't know who anyone is playing until they want us to though Star Wars Celebration in Orlando in April is a likely option.
"Watching such inspired people from all over the world, with such unique voices, come together for the sole purpose of making art, is nothing short of miraculous," Lord and Miller said. "We can't think of anything funny to say, because we just feel really moved, and really lucky."
As the filming continues and such events as Celebration in April and Comic-Con International in July we'll see the slow drip of information, rumors, and hype.
The untitled Han Solo Star Wars Story is to be released on May 25, 2018.
Enjoyed this article? Share it!