Ranking the Best Disney Channel Original Movies
As a kid, I capitol L loved Disney Channel. I lived and breathed its content, it was the only channel I knew the "code" for on my parent's television. After school, you could find me watching Hannah Montana or practicing my Camp Rock choreography with my karaoke machine. Above all, the most exciting times were when Disney would release a brand new movie. For months I would hype myself up with the promos and on that fateful day at 7/6 central, I would force my brother to watch whatever new DCOM (Disney Channel Original Movie) was premiering on Disney Channel. So as a bonafide expert, I'm ranking my childhood DCOMs from worst to the absolute creme de la creme of Disney content.
*Authors note: I did not include sequels, movies based on TV shows, or movies that I did not personally watch as a child.
24. Mom's Got a Date with a Vampire (2000)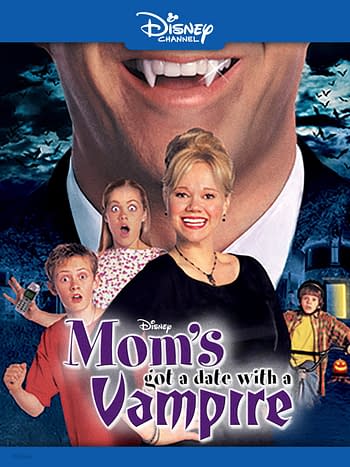 My brother and I consistently make fun of "Mom's got a date with a Vampire." A mother goes on a date on Halloween and it ends up being with a, wait for it, VAMPIRE. Her kids figure out his game and end up following her around on her date trying to tip her off that this guy is no good. It's a good concept but really bad execution.
23. Johnny Tsunami (1999)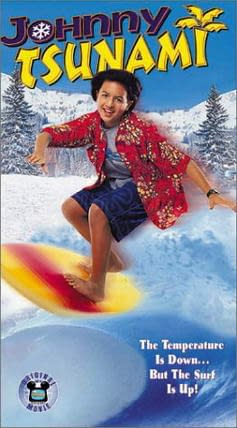 This one honestly confused me because he's doing two completely different sports but they act like they are "totally related" and that every surfer is also magically a snowboarder. This was also one of those rare DCOMs that was aimed towards a male audience and I remember just not caring about it as a child.
22. Motocrossed (2001)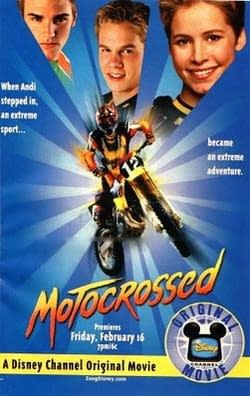 Another DCOM made for the boys. I literally can't even tell you the plot of this one, just that they played extreme sports and I was extremely bored as a kid. Now as an adult looking back at this movie I realize that it was about a girl getting into extreme sports, hello feminism. I'm adding this one to my Disney Plus watch list.
21. Go Figure (2005)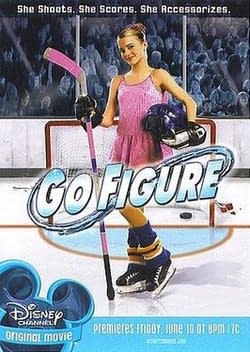 Okay, I'm going to go into this one first by talking about THAT TAGLINE on the poster. I don't think anything could be more classic DCOM than that tagline. A young figure skater gets a figure skating scholarship with a twist, she has to play ice hockey to keep her spot. This is another one of those DCOMs that just didn't make sense to me, why would she waste so much time playing a completely different sport? Why didn't they just have a figure skating program in the first place? I had too many questions, but it wasn't the worst DCOM of them all.
20. Now You See It… (2005)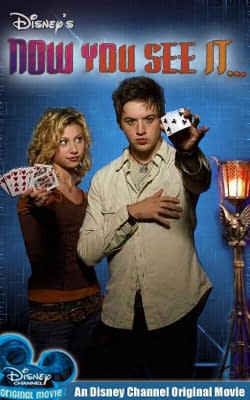 A want to be a filmmaker is looking for the best kid magician in town… she's in luck when she meets Danny Sinclair. I vaguely remember this one from my childhood but it wasn't enough to make an impact.
19. Pixel Perfect (2004)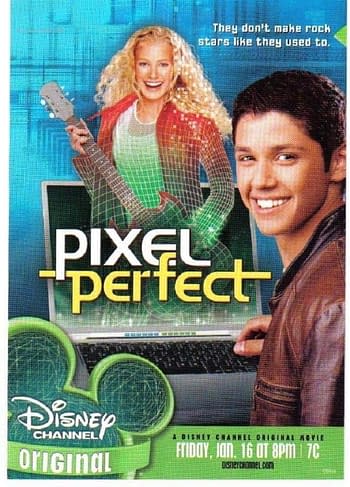 I vaguely remember this one. A kid creates a holographic pop star and things start to go awry. Definitely on the weirder end of the DCOM spectrum.
18. Jump In! (2007)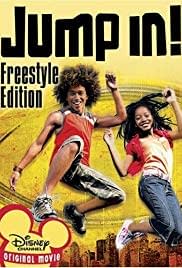 If you didn't want to immediately learn how to jump rope after watching this movie you were probably insane. This movie also introduced me to the powerhouse that is Keke Palmer.
17. Princess Protection Program (2009)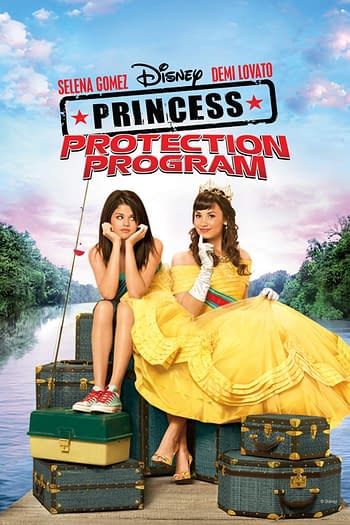 This was some post-2005 Camp Rock REALNESS. We had Demi Lovato AND Selena Gomez together in one movie, nothing could have been better for childhood me. Small town Carter Mason (Selena Gomez) meets small country Princess Rosalinda Montoya Fiore (Demi Lovato) when Princess Rosalinda's life becomes in danger. As you would expect, shenanigans ensue.
16. The Color of Friendship (2000)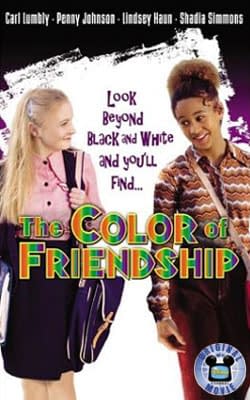 This was required viewing in my middle school social studies class and also my high school history class. A white South African girl comes to America to live with an African American family and learns that the color of your skin doesn't define your character.
15. Twitches (2005)
TWIN WITCHES, that's all I've got to say about this one. Also, it starred Tia and Tamera Mowry and I loved them as a child. Side note: they photoshopped Tamera's head onto this poster and I can't get over it.
14. The Luck of the Irish (2001)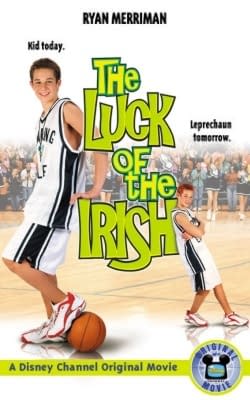 A high school basketball player finds out that he comes from a family of leprechauns. This movie is so weird that it's good.
13. Quints (2000)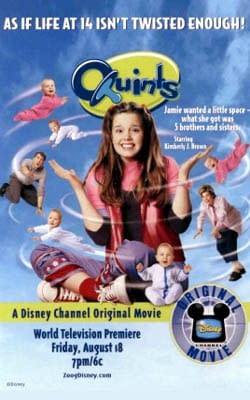 Kimberly J. Brown plays only child Jamie who suddenly finds herself the oldest of 6 siblings. This movie always confused me because Jamie is in high school and I just couldn't understand as a kid how and why her parents decided to have another kid. Also, the physiology of having 5 babies at once never made sense until I watched Kate Plus Eight with my parents and got it.
12. Cadet Kelly (2002)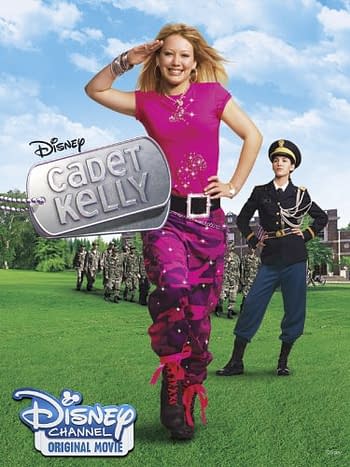 If there were rankings like there are for albums for DCOMs this would be a triple platinum star. Cadet Kelly did not come to play.
11. Get a Clue (2002)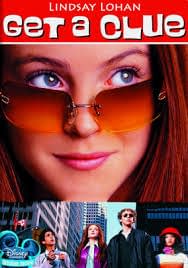 Lindsay Lohan did this. A teenager writes an article in her school paper that leads to an entire investigation into a missing teacher. Not to mention that the outfits in this film are beyond iconic, Clueless who?
10. Cow Belles (2006)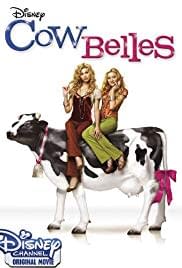 The scene where they set their house on fire with a rag traumatized me for life. I refuse to leave dish rags within 10 feet of my oven to this day. Cow Belles taught us that any spoiled brat can be brought down to earth when they are forced to work in a dairy plant.
9. Smart House (1999)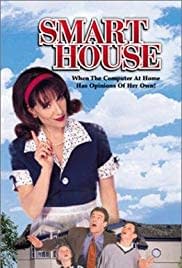 If Disney didn't predict AI taking over than I don't know who did. This iconic movie involves a kid winning a contest to live in a "smart home", soon after moving in he realizes that the AI "Pat" in their home has some sinister plans. The voice of Pat is engrained in my memory and even thinking about it gives me chills.
8. Read It and Weep (2006)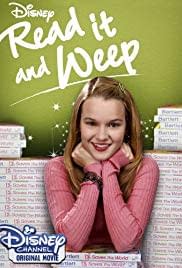 As a kid, I was fascinated with this movie mostly for the folding tablet she used to write her book (we didn't have Ipads when I was a kid). I also couldn't get over the fact that a teenager somehow becomes a #1 bestselling author after taking two months to write her book, I mean writing this article took me at least a week with a full-time job and I'm not even in school anymore.
7. Halloweentown (1998)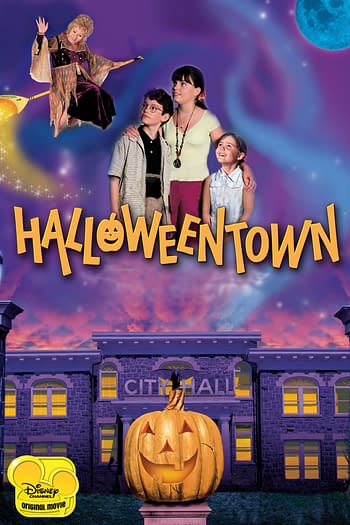 If you read my article on The Addams Family or my ranking of the best Non-scary Halloween movies you'll know that I'm a Halloweentown stan for life. Nothing screams fall or Disney to me more than taking a little visit to Halloweentown.
6. Descendants (2015)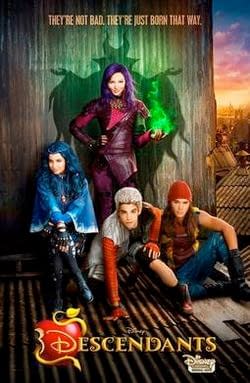 Descendants were one of those DCOMs I didn't watch until I was an adult. For years I told my friends that I didn't think Descendants was worth the watch and was just going to end up being a cookie-cutter musical trying to reach the fame of Camp Rock or High School Musical. Boy was I wrong, Descendants stands as its series and I loved every moment of it. The songs were lit, give "Chillin Like a Villian" a listen and you'll be hooked. It was also filled with amazing original characters and so many nods to original Disney content.
5. Zenon: Girl of the 21st Century (1999)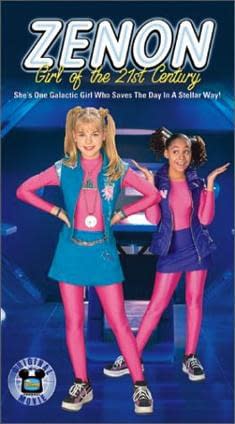 Before I watched Star Trek, I watched Zenon: Girl of the 21st Century and I'm pretty sure it sparked my love of science fiction. A "normal" girl lives on board a space station and finds out her favorite artist will be visiting to be the first artist to perform in space. I loved everything about this from the relateable space-age classroom to the most iconic Disney Song: Zoom by Proto Zoa.
4. The Cheetah Girls (2003)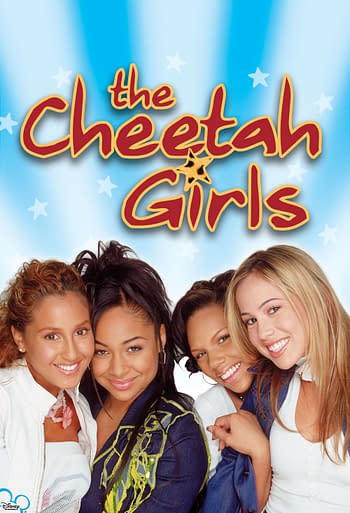 How can you not love The Cheetah Girls! I'll never forget the scene where the Cheetah Girl's singing was so powerful it calmed Galleria's dog, Toto down while he was being rescued after falling into a construction site.
3. Stuck in the Suburbs (2004)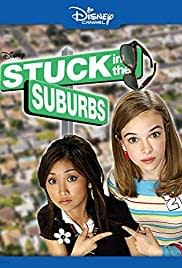 Two teenage girls accidentally get a hold of an international rockstars cellphone and chaos ensues. I keep seeing memes about how this movie "defined a generation" and I can't help but agree after a second viewing this week.
2. High School Musical (2006)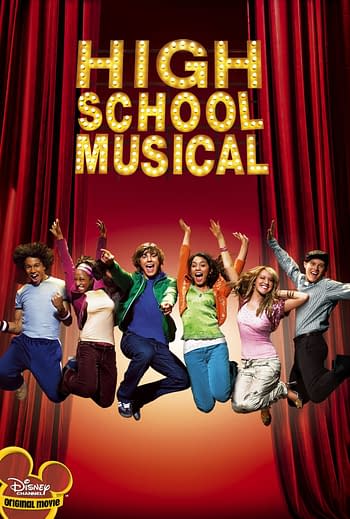 The OG, the classic, we capitol L love her so much that Disney has created a show called High School Musical: The Musical, The Series. I don't think I need to say much more, this movie was iconic.
1. Camp Rock (2008)
I know that putting Camp Rock above High School Musical as the superior Disney Channel movie is about to be controversial in the comments. Here's the thing: Camp Rock created The Jonas Brothers. Without this movie we wouldn't have the incredible albums we have today, from A Little Bit Longer to Happiness Begins. Plus I loved being that kid in middle school that told everyone she "hated" high school musical to sound cool (I loved it as a kid, not going to lie.)
Do you agree or disagree with my ranking of DCOMs? Let me know in the comments what your favorite DCOM is and if there's any that I need to watch ASAP on Disney Plus.