Baby Yoda, Rockstar: "The Mandalorian" Sensation's Best Twitter Moments
If you haven't been introduced to the adorable Baby Yoda in Disney+'s Star Wars live-action spinoff series The Mandalorian than you have most likely been living under a rock for the last few weeks – but that's okay!
If you need to catch up "Baby" (50 years old) Yoda is a younger version of our beloved childhood old-and-wise 900-year-old (although this is highly debated) Yoda and… (S)HE'S (we aren't really sure) REALLY FRICKING CUTE.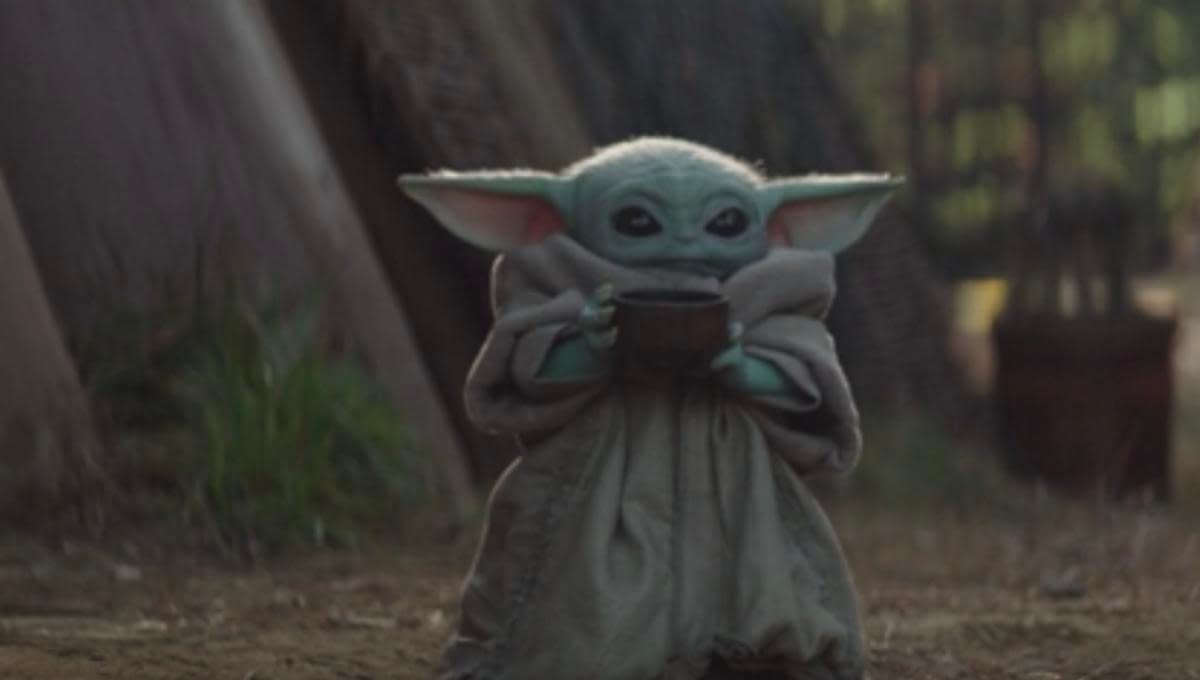 So as the internet does, Baby Yoda has been meme'd.
A lot.
Here's a look at some of our favorite Baby Yoda (BY) memes from Twitter, for your enjoyment:
1. A personal favorite, the "Frozen" Broadway Twitter said: "Baby Let It Goda."
2. Harry Styles fans think that Harry adores BY and we agree.
3. BY arriving with the swagger he deserves…
https://twitter.com/BabyYodaBaby/status/1203516069316583427?s=20
4. This BY mural in Wynwood, Miami.
5. Laura Dern loves BY a latte.
6. The tea has been spilled.
7. BY really should have Let It Goda.
8. You're welcome for the nightmares this tweet will surely give you.
https://twitter.com/ParkerMolloy/status/1203005814807695360?s=20
9. "The Mandalorian" Christmas special came early this year.
https://twitter.com/BabyYodaBaby/status/1203005272828104704?s=20
10. This girl who know's a profit when she sees it.
11. The MDOT is not messing around when it comes to safety and neither is "The Mandalorian".
12. This totally 80's BY opening credits scene
13. "Baby Yoda Listens To" edits your fave songs into this Mandalorian scene.
14. BY knows there are no laws when you're drinking the Claw.
15. This podcast even made a song about how much they love BY…
16. This really confusing interview with Laura Dern claiming she saw BY at an NBA game.
17. BY for president 2020.
https://twitter.com/BabyYodaBaby/status/1201685864570597376?s=20
18. "Bring the country together, I must."
19. "Boo-a-peek."
https://twitter.com/BabyYodaBaby/status/1201263466536939521?s=20
20. Finally, the one thing we can all agree on…
Share your favorite Baby Yoda meme in the comments for our (and everybody's) enjoyment!