A Ranking of the Best Netflix Christmas Romance Movies
In the age of cutting the chord, when you don't want to add a Hallmark or Lifetime subscription to your ever-growing list you have to turn to Netflix for all your glorious holiday-themed movie trash. We are talking the romantic comedies usually involve a normal, well to do girl being "forced" to visit her hometown or a small town in Europe over the holidays. I mean, that's literally the worst thing that could happen to a city livin' chick in her mid-20's. Come on a journey with me as we explore your Netflix Christmas rom-com choices from the absolute worst to some Hallmark worthy originals.
18. A Christmas Prince: The Royal Baby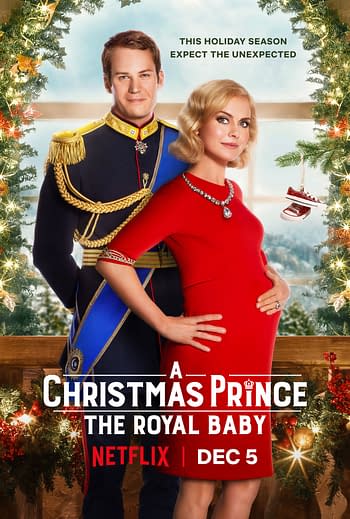 They made a third Christmas Prince movie…. and it was not good. When Amber and Prince Richards child is threatened by a curse the whole castle goes on a witch hunt for the missing treaty between Aldovia and Penglia. We all know The Christmas Prince is no Oscar nominee but the threequel isn't even Hallmark worthy.
17. A Cinderella Story: Christmas Wish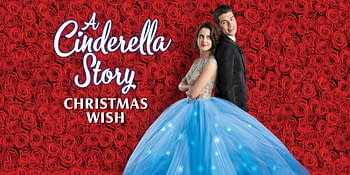 It's basically a Cinderella story but she's a wannabe popstar who works as an elf at Santa's village and he's the village Santa. When her evil stepmother burns her ticket to the town's annual gala, she sneaks her way in and ends up stealing the show and Santa's heart. This movie is just… a lot.
16. Christmas Crush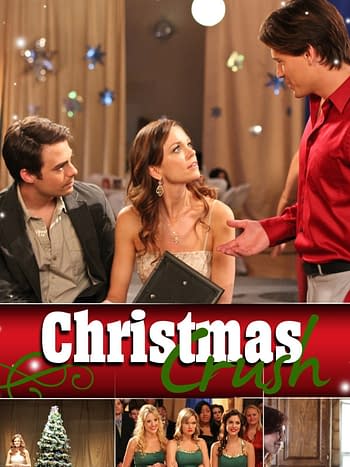 During a High School reunion, the school's former Glee Club member Georgia returns from her career as a wardrobe assistant in New York City. Lying to her fellow Glee club members she tries to use her clout to win back the high school sweetheart Craig but discovers that she might just be in love with her childhood best friend Ben, instead. With catty "popular girls" who are still living in their high school drama, this film is just hard to watch.
15. Dear Santa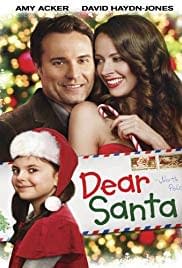 A woman finds a young girl's letter to Santa that she wants a "new mother" and decides that she can grant this Christmas wish and become her new mother. Yeah. I don't get it either.
14. Christmas Inheritance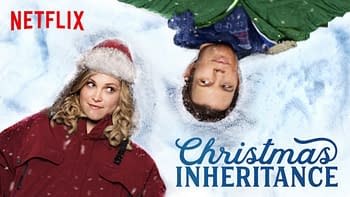 When heiress Ellen Langford is caught acting up at the company Christmas party she is sent to her father's former hometown of Snow Falls to deliver a Christmas letter and learn a lesson. When a snowstorm hits Ellen falls in love with more than just the simple life. This movie is cute but terribly executed.
13. Christmas With a View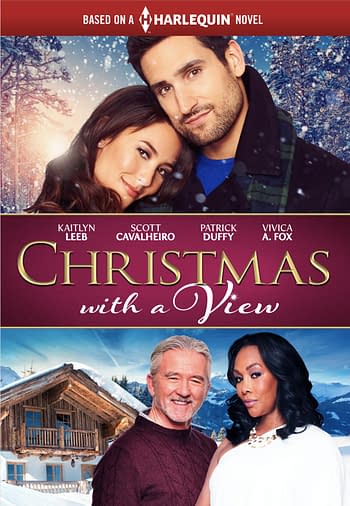 Two chefs meet at the Thunder Mountain Ski resort and find love… with each other. With plenty of romance, this Christmas with a View is missing the twists, turns, and drama of its peers.
12. A Holiday Engagement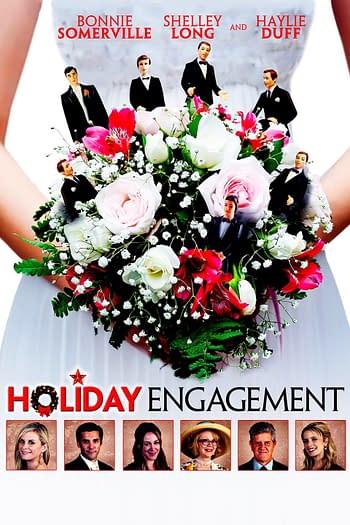 When Hillary's fiance cuts of there engagement, she turns to the internet to find a fake man to bring home for the holidays so her family doesn't think she's a spinster. After searching through audition videos (seriously how much money did she offer?) she meets a local actor named David. When her former fiance Jason shows up at the family house chaos ensues and Hillary finds love with the right man. This movie is just… so predictable.
11. Holly Star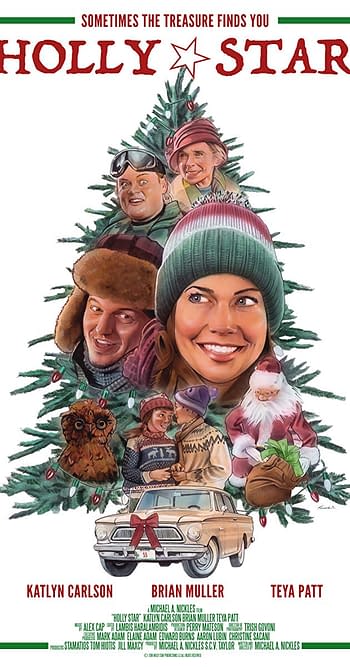 Sloan, an out of work puppeteer returns home for the holidays and discovers that when she experiences a near-death experience she can see where her Grandfather buried a large sum of money during a snowstorm. It sounds and comes off as a crazy fever dream. Oh and there's also a love story.
10. Christmas Wedding Planner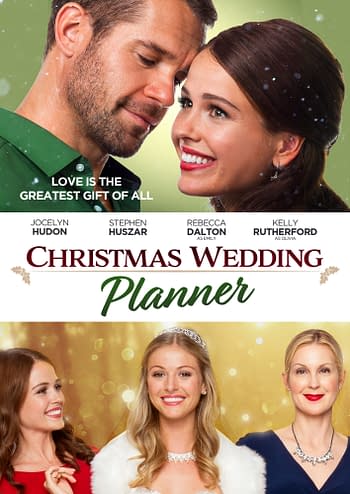 Kelsey Wilson, a wedding planner, meets a mysterious man named Connor McClane who claims that he has been hired to "ruin" the Christmas wedding she is working on. Working together they find out some secrets and they also find… love. This movie has sleuthing and a very, very attractive leading man.
9. Christmas in the Smokeys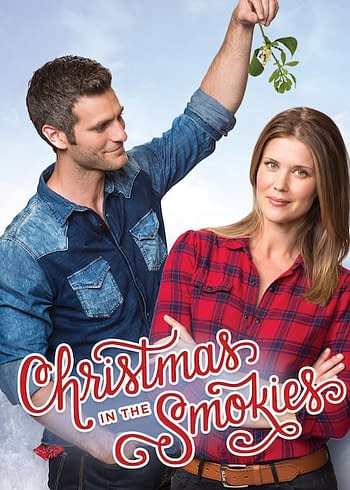 This gender-bent version of the typical "it girl comes home trope. " When hometown hero musician Mason returns home for the holidays he finds his ex-girlfriend in trouble when the family berry farm is nearly put up for foreclosure. By uniting the community the pair set out to host a holiday concert to save the farm and maybe even their former relationship. This movie is cute with all the twists and turns you expect from a good Christmas rom-com
8. The Holiday Calendar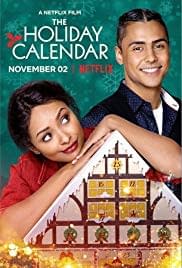 A magical holiday calendar leads photographer Abby Sutton on a journey to find love, what she doesn't realize is that it might have been in front of her all along. This movie is wholesome and has representation hunty.
7. Santa Girl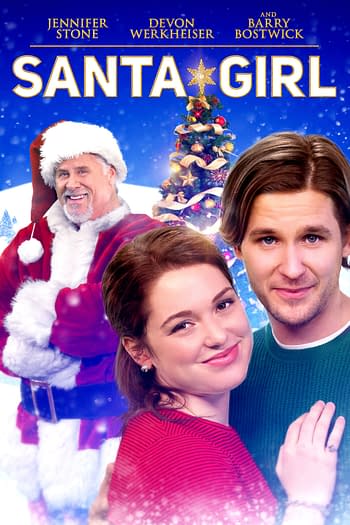 When Santa's daughter, Cassie Clause decides to attend college she is told she only has one semester in the real world before she has to marry Jack Frost's son and take over the family business. When she meets J.R. and Sam she is unaware that one of them is Jack Frosts son in disguise trying to win her heart. This movie is unique and has an element of mystery that is usually absent from holiday rom-coms.
6. A Christmas Prince: The Royal Wedding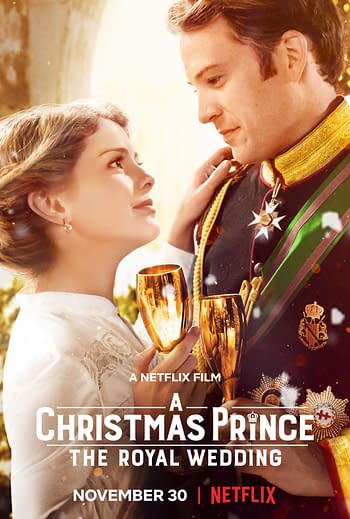 Yes, The Christmas Prince has a sequel and IT'S GREAT. Of course, drama is going to occur when journalist Amber Moore and Prince Richard decide to tie the knot.
5. Let It Snow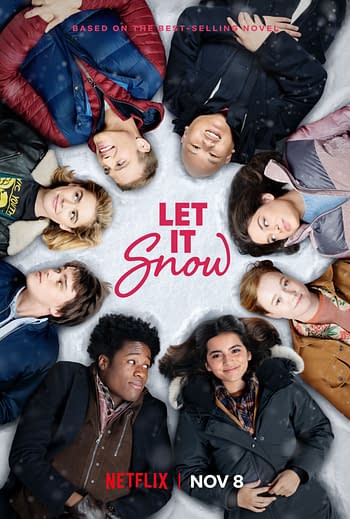 Based on the novel by John Green, Maureen Johnson, and Lauren Myracle, Let it Snow is a love story in three parts. When a small town experiences the snowstorm of the century we follow three groups of teens as they have one of the most eventful days of their lives. This movie is pure joy from start to finish.
4. The Knight Before Christmas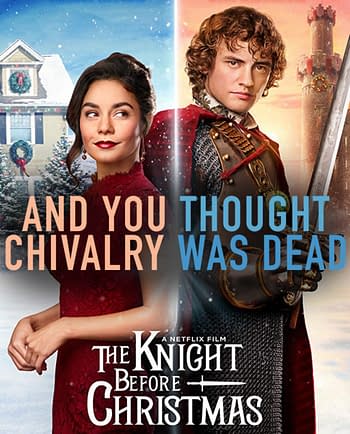 When Sir Cole gets sucked into the 21st century he must figure out his quest in order to prove his knighthood. Turns out his quest might just be to fall in love with an American woman named Brooke. Once you get past the fact that Sir Cole sounds like Circle this movie is a joyous and goofy ride.
3. Holiday in the Wild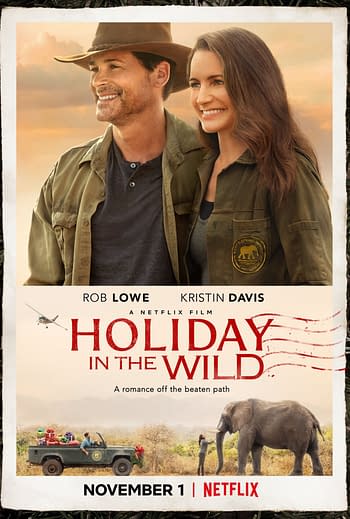 When Kate Conrad's husband decides to divorce her right before Christmas she decides to take the African Safari she had booked for both of them alone. On her adventure, Kate quickly meets a man named Derek who works at a nearby Elephant sanctuary. A former veterinarian, Kate quickly falls in love with more than just the animals. This movie has cute baby elephants, gorgeous views and the very attractive, Rob Lowe. What else could you possibly ask for?
2. The Princess Switch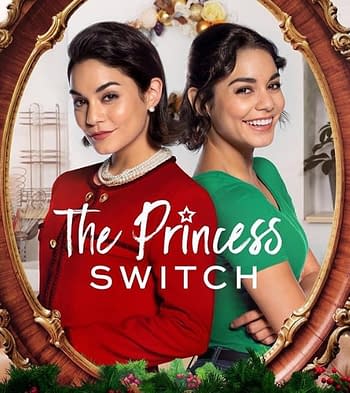 While nothing can top The Christmas Prince, Vanessa Hudgen's debut Netflix Christmas movie comes pretty close. When baker Stacy DeNova enters a baking competition in Belgravia she unexpectedly runs into her doppelganger, Princess Margaret. Princess Margaret is about to get married to Prince Edward and wants Stacy to help so she can live a "normal life" before she say's "I do." As you would expect, shenanigans ensue and maybe even the wrong girl falling in love with the right man. Another adorable Christmas village with plenty of romance and "royal moments."
1. A Christmas Prince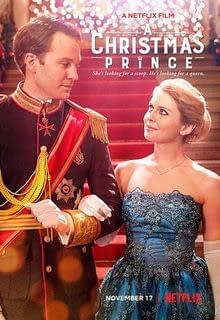 The Creme De la Creme of Netflix holiday movies. It's a spin on the classic "A journalist has to visit X town during the holidays and 'unexpectedly' falls in love with a local man, leaving her old life behind" narrative. Journalist Amber Moore is assigned to uncover the secrets of the Aldovian Prince Richard but what she discovers is more than just a story… it's love! This movie is everything you want in a Christmas romance, royalty, mystery, and a gorgeous snow-covered village. Also love, lots and lots of love.
Do you agree with my rankings or is there another Netflix Christmas movie that reigns supreme. Let me know in the comments.