'Sonic The Hedgehog': Check Out First Official Trailer, Poster Here
Paramount has fired the starting pistol on the first official trailer for Sonic The Hedgehog, Neal H. Moritz's feature film adaptation of the popular Sega video game character (and someone who we spent way too many hours with). Fans get the opportunity to see for themselves if the live-action/animated hybrid film has improved it's look since its previous previews, and also offers a better look at Jim Carrey's Dr. Robotnik and James Marsden's Tom Wachowski.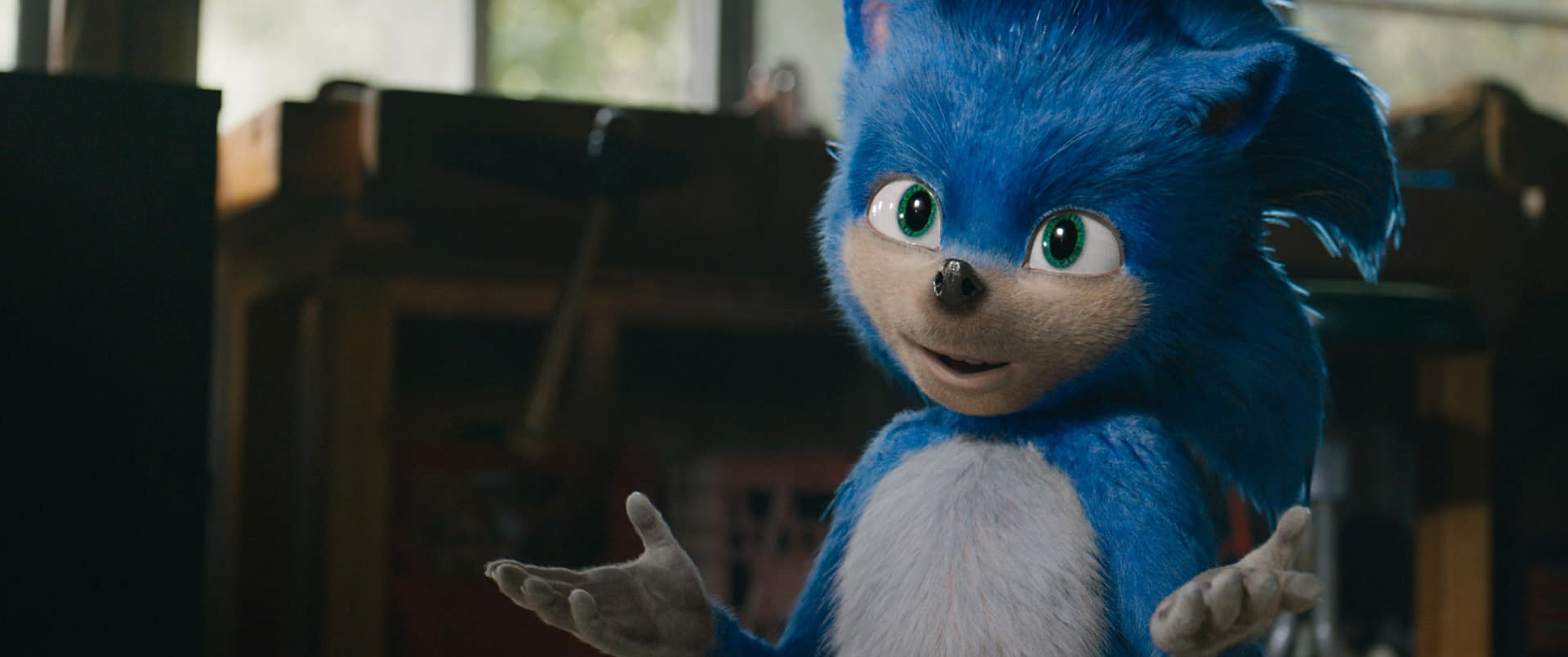 Here's a look at the first official trailer for Sonic the Hedgehog, tearing up screens everywhere on November 8, 2019:
SONIC THE HEDGEHOG is a live-action adventure comedy based on the global blockbuster videogame franchise from Sega that centers on the infamously brash bright blue hedgehog. The film follows the (mis)adventures of Sonic as he navigates the complexities of life on Earth with his newfound – human – best friend Tom Wachowski (James Marsden). Sonic and Tom join forces to try and stop the villainous Dr. Robotnik (Jim Carrey) from capturing Sonic and using his immense powers for world domination. The film also stars Tika Sumpter and Ben Schwartz as the voice of Sonic.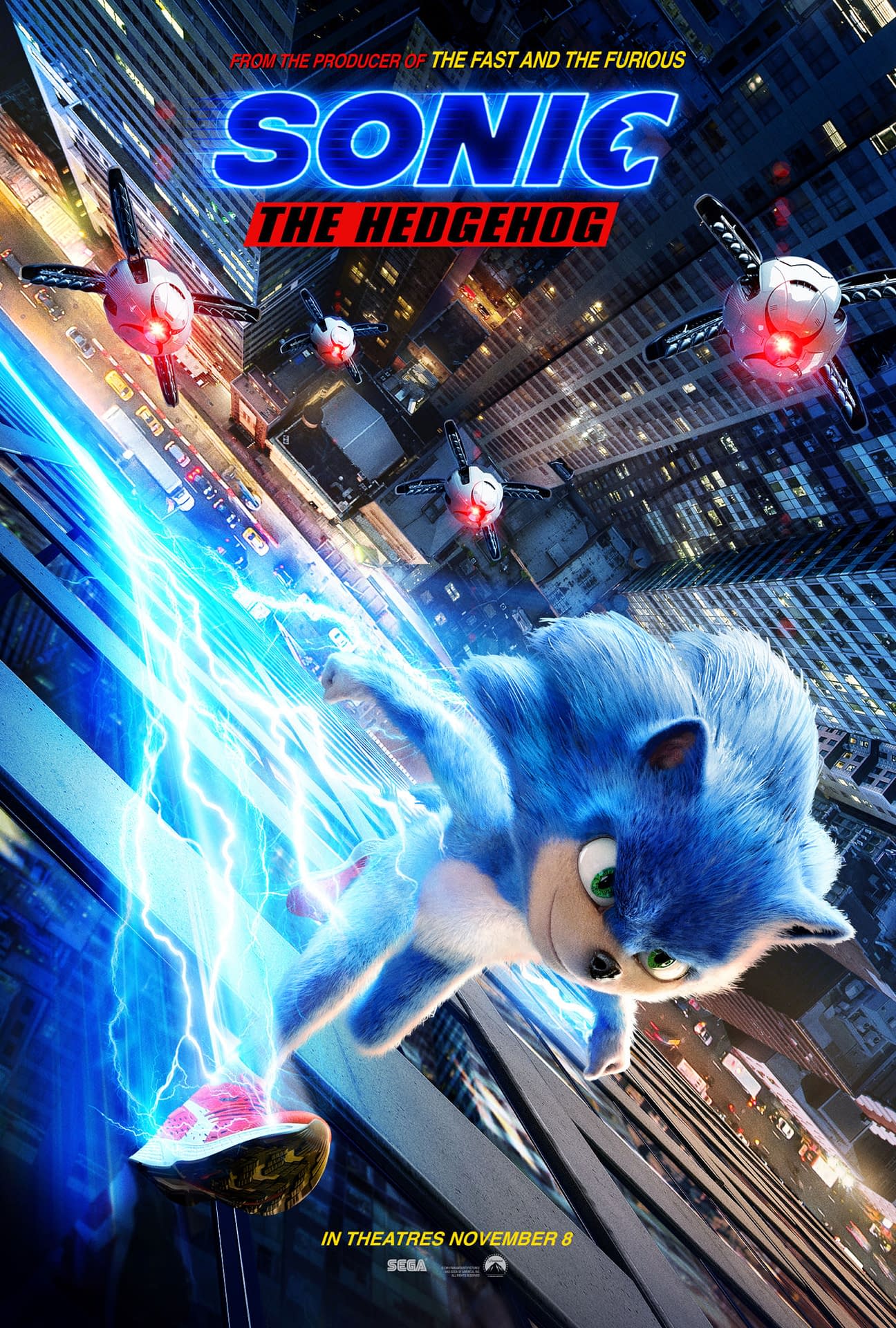 Directed by Jeff Fowler, from a screenplay by Patrick Casey, Josh Miller, and Oren Uziel, and story by Casey and Miller, Sonic the Hedgehog stars James Mardsen, Ben Schwartz, Tika Sumpter, Natasha Rothwell, Neal McDonough, Adam Pally, and Jim Carrey.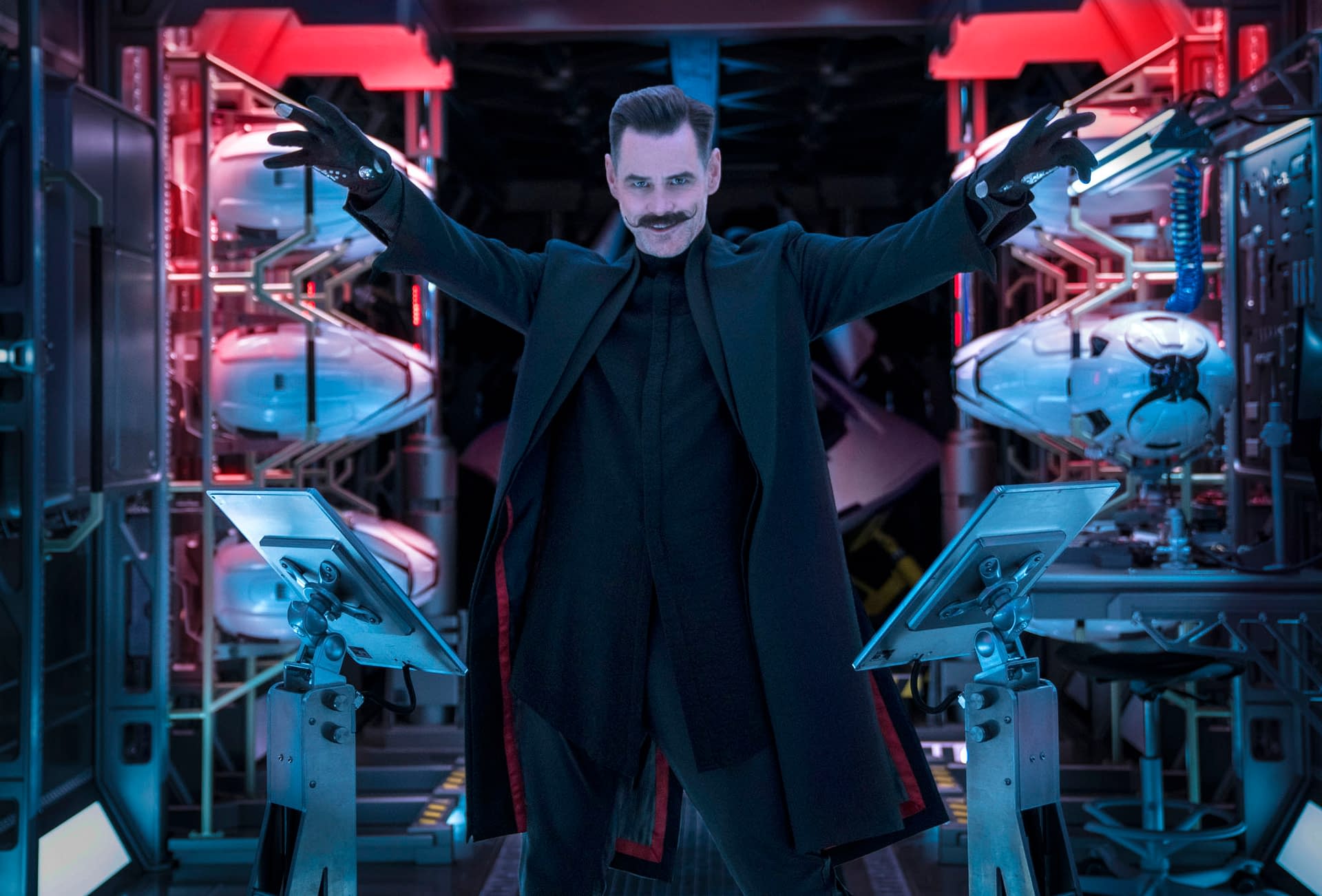 Hajime Satomi, Haruki Satomi, Masanao Maeda, Toby Ascher, Nan Morales, and Tim Miller serve as executive producers; with Neal H. Moritz, Toru Nakahara, and Takeshi Ito producing.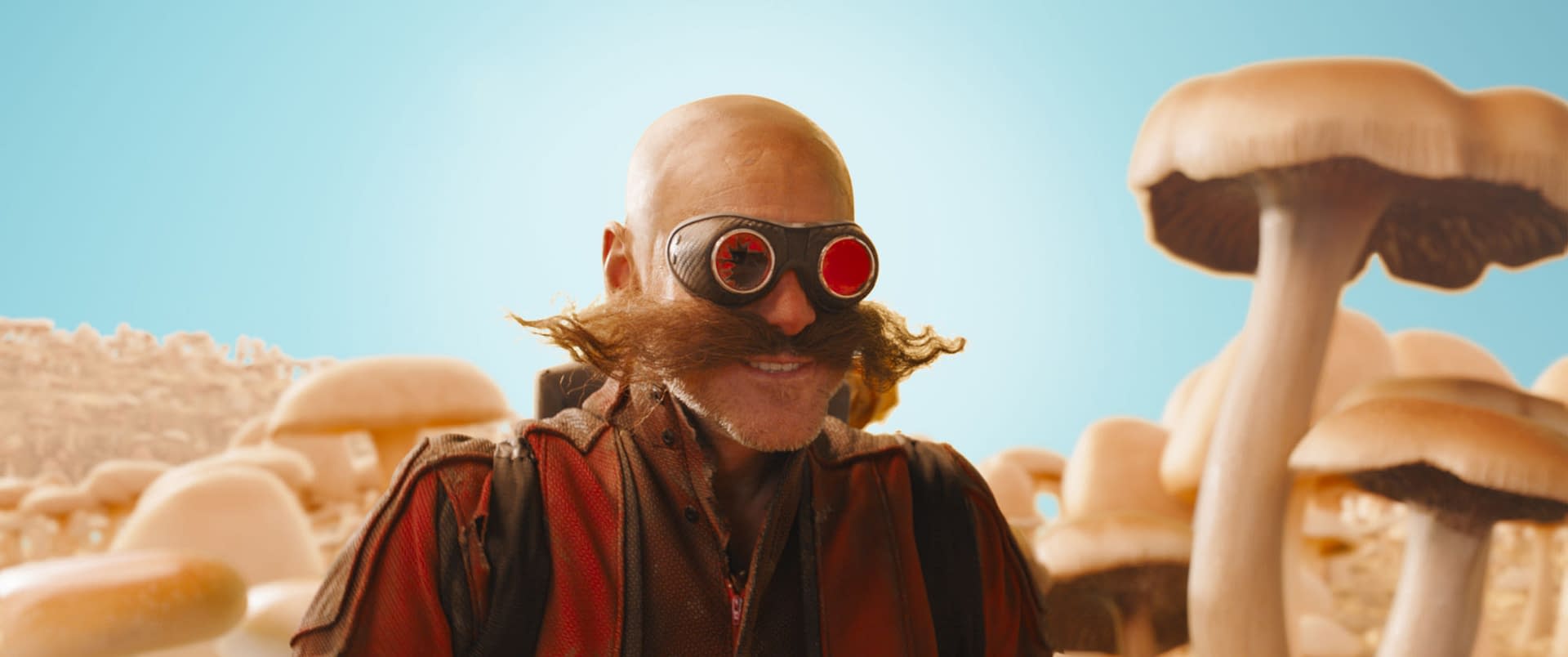 Sonic the Hedgehog comes racing onto movie theaters screens on November 8, 2019.