"Spider-Man: Far From Home": A Magic Show at the Magic Palace
Our last stop on our Spider-Man: Far From Home field trip was a magic show at the iconic LA landmark; The Magic Castle. We were not allowed to take a lot of pictures of this part of the event but we were lead to a very cool looking room where we were served a bunch of Spider-Man themed treats including some of the best cotton candy I've ever had. After some snacks, we were taken through the castle where we were given an amazing little magic show from the renowned illusionist Jason Latimer. Latimer took J.B. Smoove up on stage during one of his shows to show off his tricks.
Latimer also answered some of our questions during the Q&A after the show including his passion for blending magic and science.
"Every illusion I've created is a different field of science and it's all about trying to see if we could get the impossible to happen and a lot of it was inspired by science fiction. I was a big fan of special effects growing up and I actually worked as a practical effects special effects artist. Then I transitioned and I was loving magic, so I went to school to be a better magician. After the world championships I thought I had a better chance at inspiring someone to ask a good question than trying to trick people."
Latimer feels passionate about asking kids to question everything they see even when it comes to magic. Since illusion is how Mysterio manages to trick everyone in Spider-Man: Far From Home using not magic but technology so this seems on-brand for this field trip.
Bleeding Cool thanks Sony for the opportunity to come out and cover the home release of Spider-Man: Far From Home. We had a great time remembering what it was like to go on a field trip as a grade-schooler.
Summary: Peter Parker and his friends go on summer vacation to Europe, where Peter finds himself trying to fight off a new foe, Mysterio, who as his name indicates may not be all that he appears.
Spider-Man: Far From Home, directed by Jon Watts, stars Tom Holland, Marisa Tomei, Zendaya, Michael Keaton, J.B. Smoove, Numan Acar, and Jake Gyllenhaal.
Spider-Man Far From Home is available to Buy & Keep from Sky Store
---
---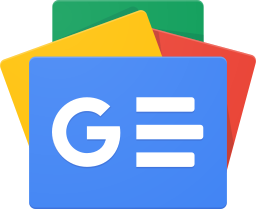 Stay up-to-date and support the site by following Bleeding Cool on Google News today!