KHAAAN! Star Trek's Khan To Get Limited Series From Nicholas Meyer Our friends over at Geek Exchange are stating that multiple sources have told them that Star Trek II: The Wrath of Khan writer and director Nicholas Meyer is moving on from his work on Star Trek: Discovery to develop a miniseries involving Captain Kirk's nemesis, Khan Noonien Singh. Details thus far are thin, but it does align with comments that had come out in interviews during San Diego Comic-Con last week implying that Discovery might be joined with a number of other expanded universe projects.
Meyer's series would reportedly take place during the era after the events of Star Trek's original series episode Space Seed, when Kirk drops Khan (originally played by the late Ricardo Montalbán) and his crew off on Ceti Alpha V to start their own colony, but before the events in Star Trek II. This would largely have the series be planet-bound (keeping those SFX costs presumably down). However, other than Ceti Alpha IV's being destroyed and turning a habitable planet into a great setting for a Mad Max sequel, we're not sure what kind of overall storylines they might come up with to keep it engaging for 6-10 episodes.
However, since Meyer is the man responsible for setting the rule of "even-numbered Trek movies are the best of the lot" (he wrote, in addition to Wrath of Khan, IV: The Voyage Home, and VI: The Undiscovered Country), there is reasonable hope that whatever this new series finally lands as, it'll be something respectable into the Star Trek canon. After all, he wasn't at all involved with Star Trek Into Darkness, which starred Benedict Cumberbatch as Khan in the rebooted J.J.-verse.
More recently, Meyer is credited as writer on the second episode of Discovery, and consulting producer on the first two episodes. His largest recent foray into television had been creating and writing the Netflix series Medici: Masters of Florence (which has been tapped for a second season).
---
---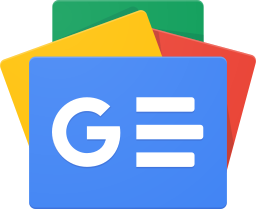 Stay up-to-date and support the site by following Bleeding Cool on Google News today!