Star Wars Celebration Chicago Day 1 Small Gallery: Cosplay and Collectables [SWCC]
Star Wars Celebration kicked off today in Chicago, bringing together fans from across the known universe to celebrate their love of the galaxy far, far away.
Our first day gallery is light, and that's because for the first time in >this< writer's convention life, con exclusives were purchased, which took about 2.5 hours of line time. So, apologies. We promise we'll have TONS more images for you to see throughout the rest of the days we're here.
To start-
This display of 36,440 LEGO Storm Troopers set up in the shape of a helmet. No glue was used here, and we apparently JUST MISSED the Guinness Book of World Records stopping by the booth.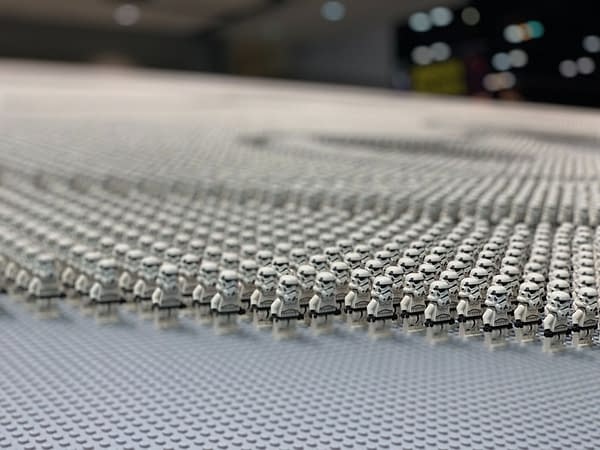 We also HAD to go over to Beeline Creative's booth to snag some Star Wars GeekiTikis. (Not pictured, but we did pre-order the Millennium Falcon and the 18 mini muglets set with bonus golden 3PO, both available at Booth #3319.)
We also stopped by FYE (booth #2815) to snag Han in carbonite and Leia as Boushh the Bounty Hunter.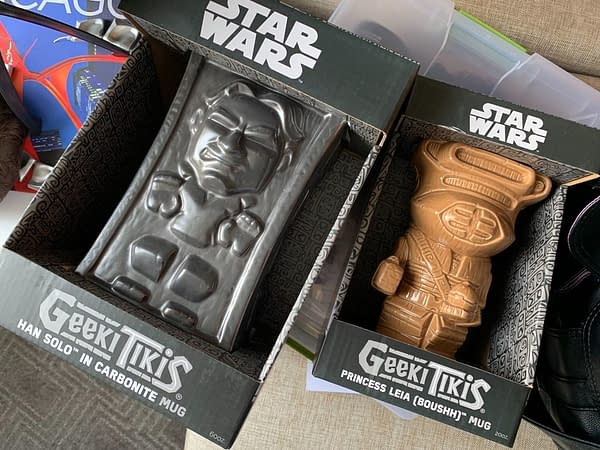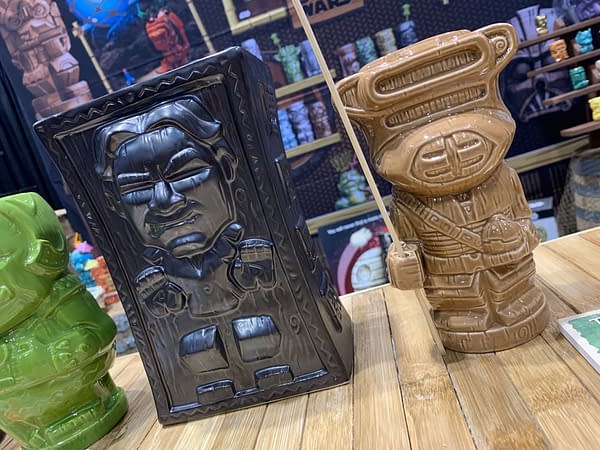 This Supreme Leader Snoke was pretty great.
These Resistance pilots were ready to save the Galaxy, that's for sure.

This Rogue One tank setup was pretty awesome. (booth #4211)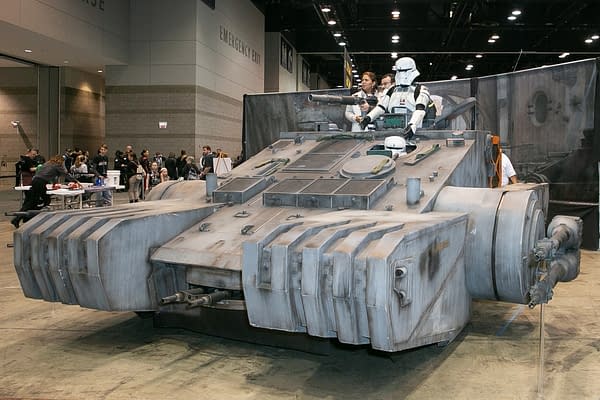 The on-the-floor photo ops are going to be EPIC if today was any indication.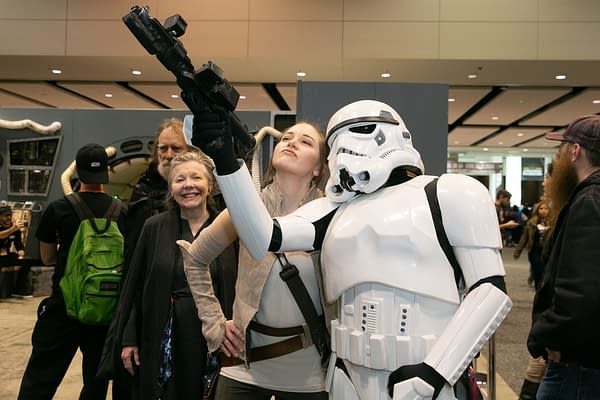 We told you earlier about this screen used speeder bike from The Mandalorian.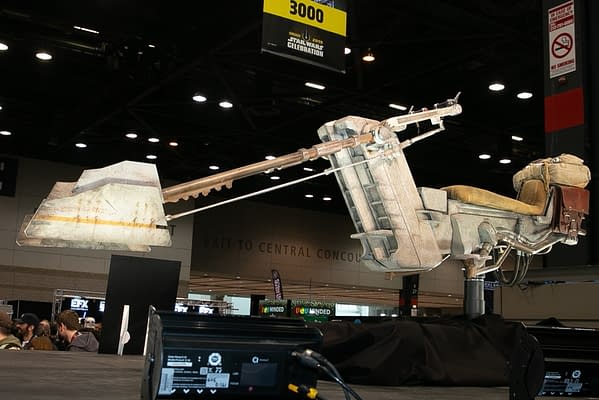 The ladies of the resistance were out in force, like this lovely Hoth Leia and Rey.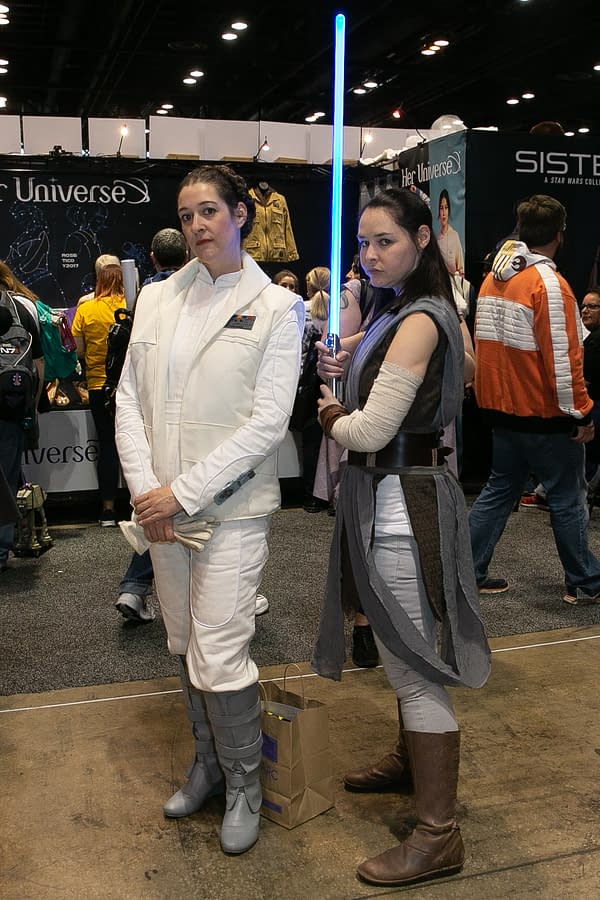 Sabine Ren and Hera Syndulla from the animated Star Wars: Clone Wars and Star Wars: Rebels.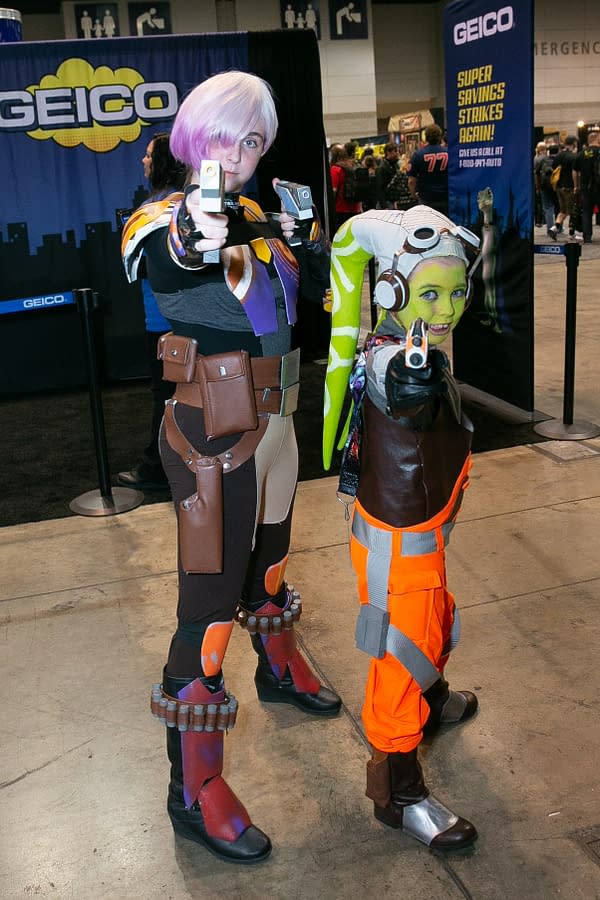 We LOVED this Cassian Andor, complete with Death Star plans straight from Scarif.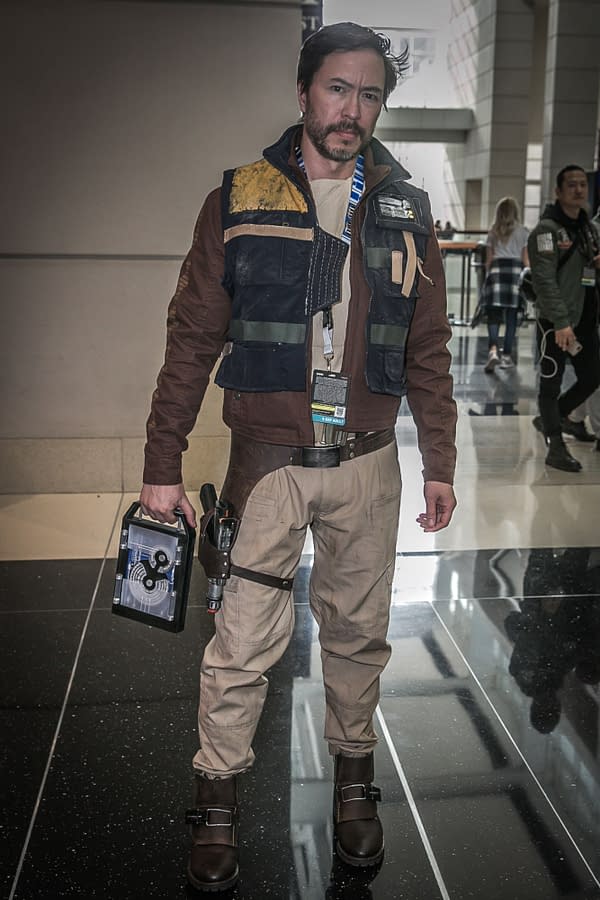 This lovely Bantha's eyelids fluttered, and this Tuskan Raider was a hoot.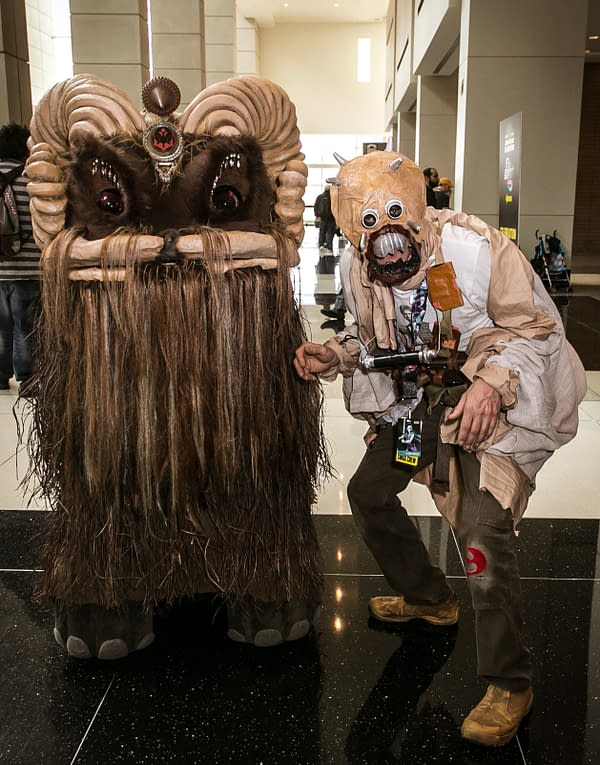 A few of the offerings from Kotobukiya (booth# 2618):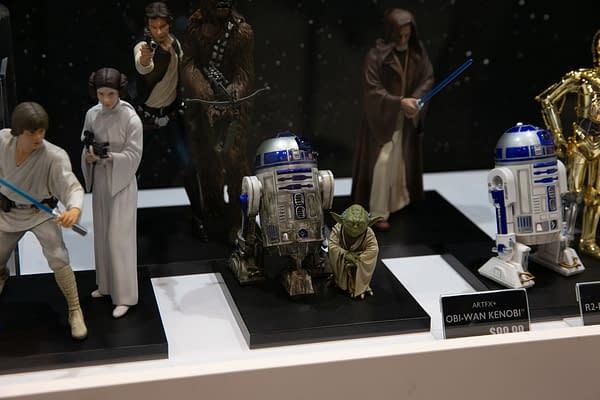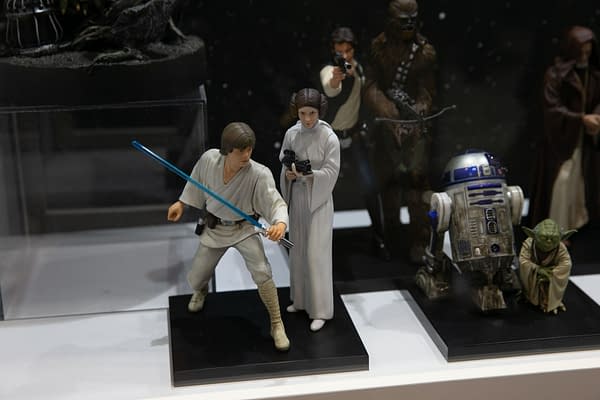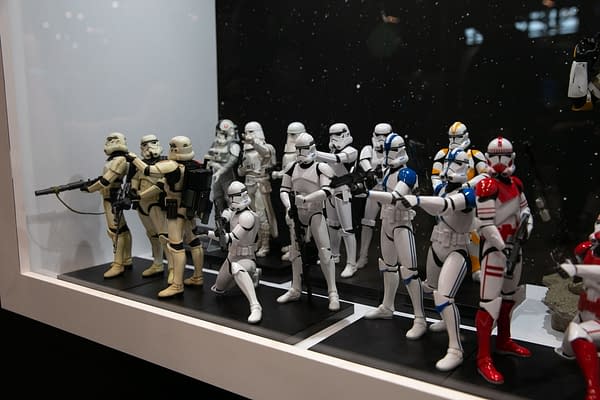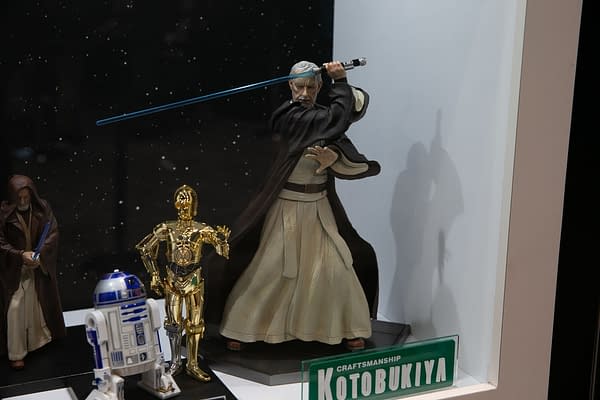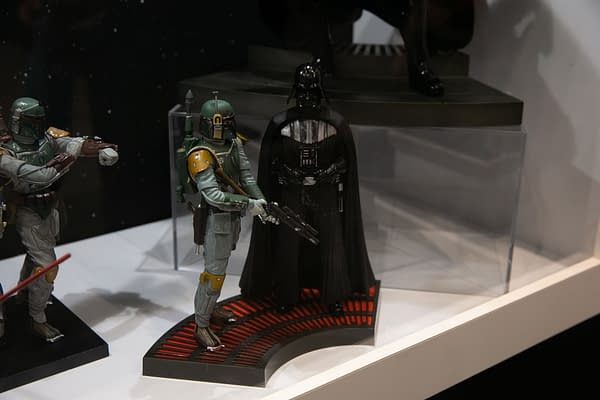 As well as two things we picked up from Hasbro (booth #1723):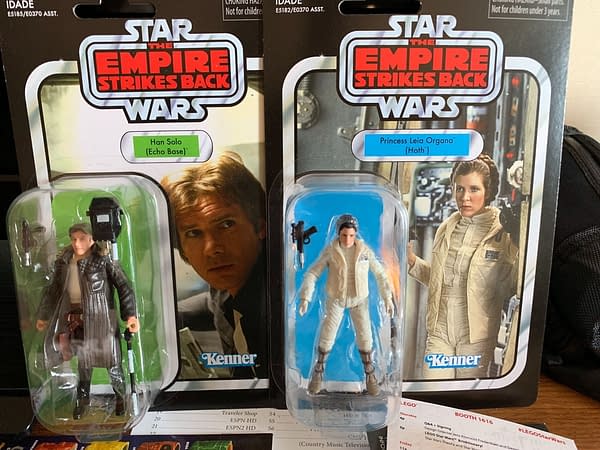 We'll be reporting live from tomorrow's Star Wars: Episode IX panel as well as from the floor throughout the rest of the con, so please let us know if there's something in particular you'd like us to check out for you!
Star Wars Celebration is happening at Chicago's McCormick Place April 10th-15th.