It's not unusual for movies to shoot footage that is just going to get used in the marketing and trailers. Sometimes this is because the movie has been drastically reworked and the movie that was being marketed when the teaser dropped is not the one we're going to get by the time the release date comes around. Sometimes they will shoot footage that is there to purposely decieve the audience. Deadpool 2 falls into the second category and writers Rhett Reese and Paul Wernick spoke to CBR about those scenes. However, to get into that, we're going to have to throw up a spoiler warning. If you haven't seen the movie it would probably be best not to read this article since it spoils one of the best jokes in the movie.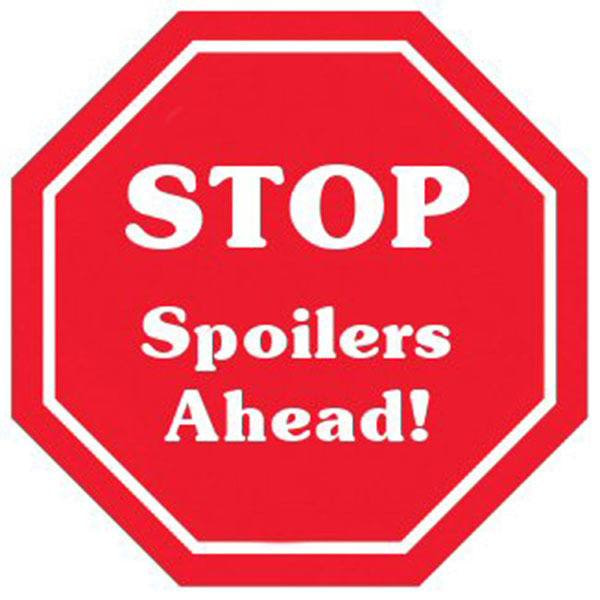 .
.
.
.
.
.
.
.
.
.
.
.
.
.
While parachuting out to help save Russell the entire X-Force team gets caught in high winds and we get to watch as almost the entire X-Force team is killed before they get to do a single action beat. It's unexpected and one of the best jokes in the entire movie. When Reese and Wernick were asked about it they talked about how they were going to make this joke work.
"Shatterstar helped, because he was an original member of X-Force. I think that's the one that made people think, 'OK, this is legit,'" said co-writer Rhett. "Also, we had actors who were really generous, and they were willing to shoot footage that they knew and we knew wasn't going to end up in the movie, but was only going to be in marketing material."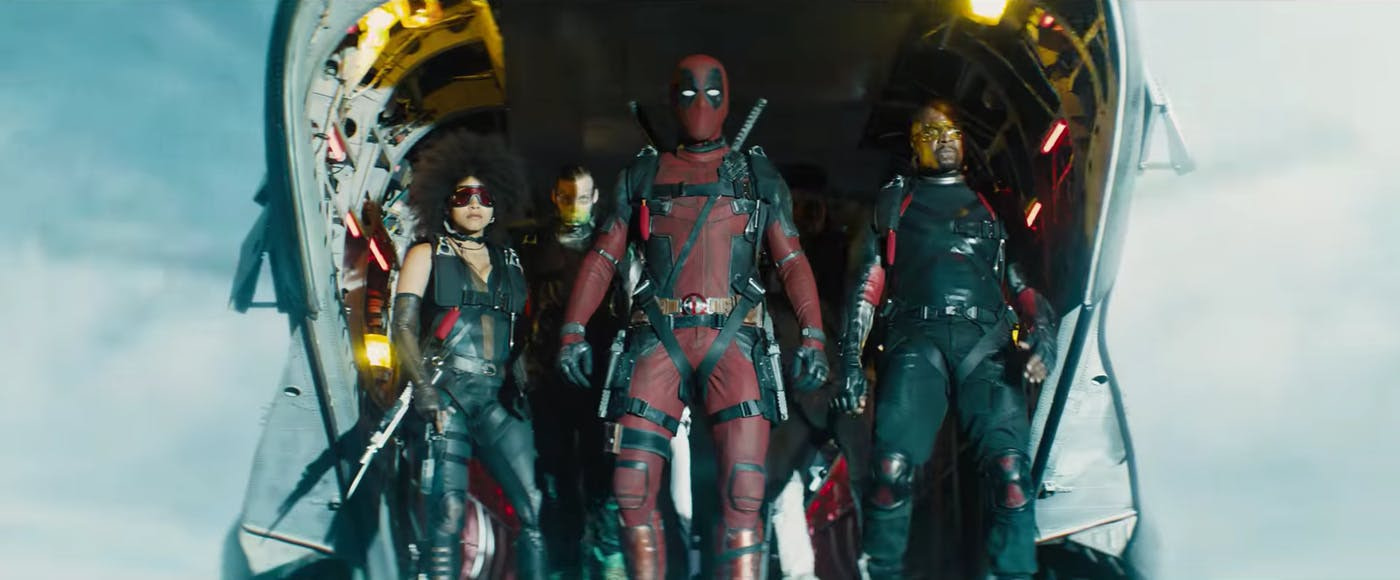 There are scenes in the trailers where we see Bedlam and Shatterstar fighting guys which, before you saw the movie, you had to assume was going to be there.
"So we had Terry Crews out there fighting stunt guys, knowing that it was only going to be in commercials — and we did use it, it's in commercials and it's in trailers," he added. "It was all to help mislead the audience on this big gag. It was very elaborately constructed to make sure people bought it."
Wernick said that they wanted to take it a step further do character posters, standees, the works just to make sure no one saw the joke coming.
"There was a moment in time we were going to do standees, their own posters, we were going all in on this idea," added Wernick.
They really wanted everyone to assume the X-Force team we see in Deadpool 2 is the one we were going to see in the upcoming movie and considering that no one saw this coming we would have to say mission accomplished.
"We were really going to try and convince people that they were going to be alive so that nobody sniffed it. And I think it worked, in the sense that nobody sees that coming," added Rheese.
It's just kind of a bummer because Terry Crews and Bill Skarsgård are fantastic actors that we would have liked to see more of.
Summary(?): After surviving a near fatal bovine attack, a disfigured cafeteria chef (Wade Wilson) struggles to fulfill his dream of becoming Mayberry's hottest bartender while also learning to cope with his lost sense of taste. Searching to regain his spice for life, as well as a flux capacitor, Wade must battle ninjas, the yakuza, and a pack of sexually aggressive canines, as he journeys around the world to discover the importance of family, friendship, and flavor – finding a new taste for adventure and earning the coveted coffee mug title of World's Best Lover.
Deadpool 2, directed by David Leitch, stars Ryan Reynolds, Morena Baccarin, T.J. Miller, Josh Brolin, Brianna Hildebrand, and Zazie Beetz. It's out now.