 While at SXSW a couple weeks ago, there was a startling amount of panels, movies, and TV shows one could attend. Featuring films that aren't going to be hitting theaters for months and panels with news on upcoming shows, there was a wealth of information to be found.
One of the panels I went to was about the second season of AMC's Preacher. Weirdly, it was promoted as Inside The Making of Preacher, which in turn might be why many news outlets didn't show up. Lo and behold, not only did we get to see a couple minutes of season 2, but showrunners Seth Rogen, Sam Caitlin and comic book scribe Garth Ennis appeared for a lengthy Q&A; some impressive and interesting news was revealed. The footage we did see featured Jesse, Cassidy, and Tulip, as played by Dominic Cooper, Joseph Gilgud, and Ruth Negga, driving and having a sing-along, all the while talking about how foreskins are used in face lotion. From there, we saw a brief trailer, made as I understand it, from the first couple two or three episodes. It primarily showed off the Saint of Killers as an unstoppable supernatural force, reminiscent of The Terminator, as he goes through anyone and anything in his way. The show definitely looks like it's going to be even more bombastic and ridiculous than the first season.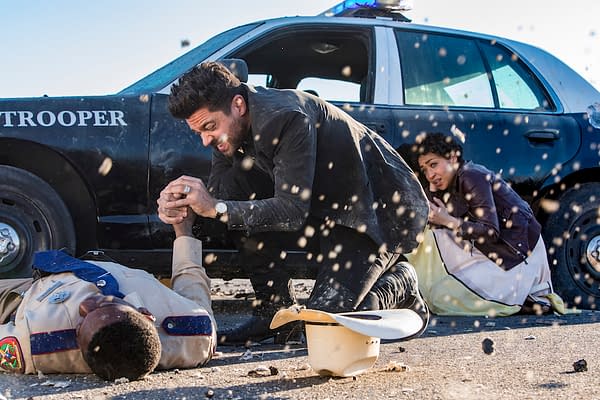 In talking on what to expect for the upcoming season, it was confirmed that instead of 10 episodes, like with the first season, we could be expecting 13 episodes. Additionally, while new and recurring cast members had been announced, it wasn't clear on whom they were going to be playing; until now. Pip Torrens will be playing the part of Herr Star, Malcolm Barrett will be Hoover, and Julia Emory will take the role of Featherstone. It remains a secret about who Noah Taylor will be.
In terms of what to look forward to with the story itself, there's going to be a lot going on. Following up at the end of the previous season, Jesse, Tulip, and Cassidy are together and are on the road in a quest to not only find God, who is walking the earth, but to try and escape the Saint of Killers. The latter of which will be the ongoing antagonist in season 2, with Jesse and the gang struggling to find to find a way to stop him, much less slow him down. Additionally, rescuing Eugene (Ian Colletti) from Hell will be a big part of the second season.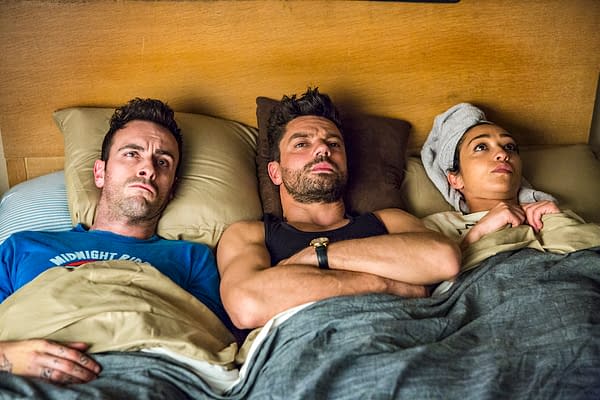 Furthermore, while the first season addressed Jesse's father, the upcoming season is going to highlight Jesse's mother and her side of the family. Seth Rogen also teased that they know who killed Jesse's dad and are going to make a big meal out of it for the audience.
Lastly, one of the central relationships to the show is that of Jesse and Tulip; However, the question remains as to why they broke up and what happened after the botched robbery. It seems like we're going to get some answers in those regard.
Preacher returns to AMC this summer on June 19th at 9 pm.
Octavio Karbank is a writer and bona fide Whovian. Living in Massachusetts, you can find him on Twitter @TymeHunter and his blog www.cozmicventures.com
Enjoyed this article? Share it!