Where's My Biopic? Actor, Writer, Activist Carrie Fisher
With The Rise of Skywalker, it's hard to believe Carrie Fisher will be there for the last time. It's harder to believe she died three years ago in 2016. Some say she was the heart and soul of the Star Wars franchise. While most boys modeled themselves after Luke Skywalker or Han Solo, most girls adopted Princess Leia as their role model.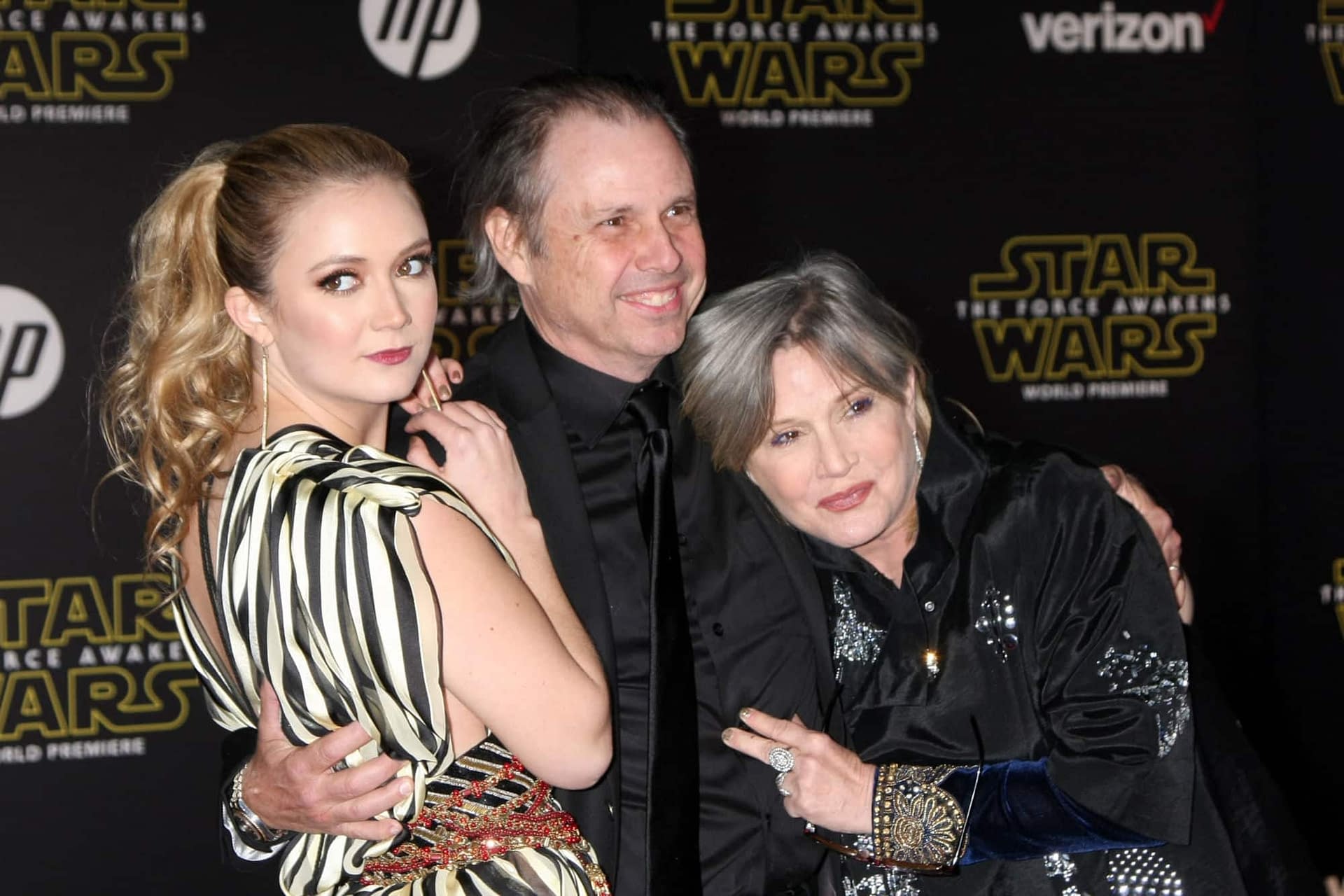 Carrie Fisher: Living Life on Her Own Terms
Carrie Frances Fisher was born in 1956 to actor Debbie Reynolds and singer Eddie Fisher. She lived a remarkable life as an actor, writer, comedian and activist. Riding the roller coaster of Hollywood, she never stopped living her life as rebelliously as Leia. And the way she carried herself was unapologetically blunt and refreshingly outspoken.
Fisher played Leia Organa with the strength of a stoic leader as the beacon and symbol for the Rebellion. Far from the traditional damsel, the rebellion tasked Leia to smuggle the schematics of the Death Star. Once secured, their fleet can neutralize their biggest threat. She defended her cause as viciously as those under her. Her determination remained stoic despite the destruction of her home planet of Alderaan.
Actor, Writer, Activist and Comedian
While actors can struggle with their most signature roles, Fisher embraced Leia since she was cast barely into her adulthood. She spoke with as much conviction and fierce authority as those nearly double her age. She never stopped her rebellious side from opening up about her battle with substance abuse to solidifying herself as a counterculture icon.
Versatility helped preserve Fisher's longevity in Hollywood acting in 93 projects. She wrote for TV, film, theater, and novels. In 1987, she wrote "Postcards from the Edge" in 1987 and its subsequent screenplay in the film adaptation in 1990. She also won a Grammy for "Best Spoken Word Album" with the audio version of her final novel, "The Princess Diarist", a play on "The Princess Diaries".
Fisher continues to be an inspiration to all especially through her daughter Billie Lourd, who wrote a wonderful dedication in Time. She'll appear with her mother in The Rise of Skywalker reprising her role as Lieutenant Connix. Carrie's brother, Todd Fisher told Yahoo if it weren't for her passing, she had a far different significant role in TRoS.
While Star Wars is poignant as Fisher's final bow, it's time to re-examine the cultural and emotional impact she left on us. Disney can easily produce a biopic on her life. It wouldn't serve her memory justice if it went through their traditional family-friendly filtering so they can delegate to 20th Century Fox. She's been through a lot and with the blessing of her family, tell her story on the big screen will remind the world to live life on your own terms and without regret.
Who do you think can play Fisher in a biopic? Who would direct?