Zack Snyder Courts Star Wars With Batman v. Superman Trailer Recut: Dark Side Knight v. Super Jedi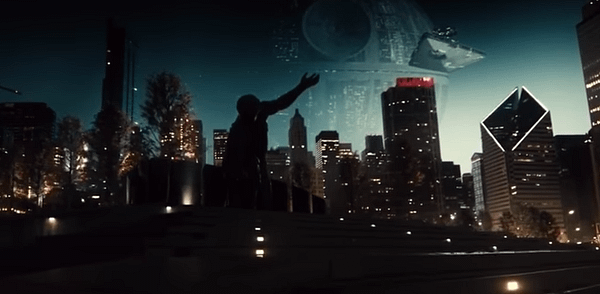 Batman v. Superman, Man of Steel, and Watchmen director Zack Snyder did something so awesome this week, we're almost willing to forgive him for Batman v. Superman, Man of Steel, and Watchmen. Snyder took the trailer for Batman v. Superman and remade it, possibly even shooting some new footage, to create Dark Side Knight v Superjedi: Dawn of The Alliance, a DC/Star Wars mashup ahead of next week's release of Rogue One: A Star Wars Story. Snyder released the trailer on Vero, some weird new social media network that we're trying to avoid for as long as possible.
But here's a version you can watch on YouTube:
The trailer appears to be some kind of bizarre Hollywood mating ritual. Will the Star Wars franchise be wooed by the superhero universe of their corporate rival? Or will a jealous Marvel respond with a trailer of their own?
Dammit, we're going to have to get a Vero account, aren't we?