Cosplay Matriarch, Alamo City Comic Con Apologize for Blackface Controversy
Alamo City Comic Con and Laura Lara have apologized for controversy sparked at the convention's annual cosplay contest. Lara's son Travis "MC CyaNide" Lara hosted the contest apparently while wearing blackface (a photo of the costume can be seen here). Lara was cosplaying as Powerline, a character from Disney's The Goofy Movie believed to be based on Michael Jackson, Bobby Brown, and Prince and voiced by Tevin Campbell, and to complete the look, Lara wore brown makeup on his face, resulting in criticism and condemnation on social media.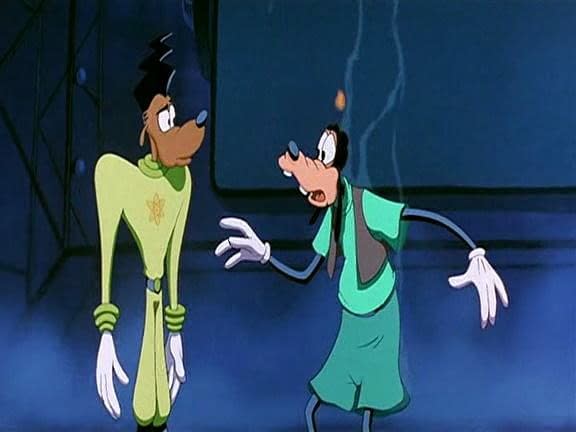 In a now-deleted Facebook post captured by the San Antonio Current, Laura Lara offered "sincere apologies" alongside a defense of her son's cosplay choices:
I wanted to reach out to you in regards to the Powerline MC. I hope you that I do not take your comments or feelings lightly. My son Travis was the MC for ACCC and he did his makeup with love for the character. He is a certified theater teacher and used 2 shades of brown with muzzle to copy the dog face. He certainly meant no disrespect, in fact at UT he was on the step team and received an Essence Award for most spirited freshman from his teammates. Looking at the photo and your comments, I can see your point , but though voiced by a black actor, Travis saw it as a dog character. Since I ran the show, I take full responsibility and offer you an apology. This is an issue that has come up in cosplay before when doing live characters, but I really didn't anticipate this reaction. I have been cosplaying for 11 years and volunteered to run this show. None of the judges or others who worked to put the show on received any compensation other than admittance. When I took the position my one hope was to make the costume contest one that SA could be proud of using International Costumer Guild standards. Obviously, I failed in that regard. As show runner I take full responsibility, but I do want to assure you that neither I nor my son felt that this was blackface. Again I offer my sincere apologies.
Lara's apology makes the claim that since Powerline is an anthropomorphic cartoon dog, the family didn't see any problem with the costume. In many responses to the controversy, however, others have argued that Powerline is still a POC character, cartoon dog or not. Regardless of one's thoughts on Powerline's racial identity, it seems at the very least imprudent to don makeup that — whatever the intent — invokes the imagery of blackface on the same week that Megan Kelly's comments about blackface made national headlines and ultimately cost Kelly her job at NBC (though not without a massive payout). A simple solution might have been to simply cosplay as Powerline without the makeup, as the character's costume and hair are perfectly recognizable without it, a cursory Google Image search would have revealed.
Alamo City Comic Con, for its part, distanced itself from the Laras in issuing its own apology, which also managed to carefully avoid taking any real blame.
We reached out to Alamo City Comic Con for comment on this story, but received no reply.