Saturday Night Live: Lorne Michaels Talks SNL In The Age Of Trump
Coming off of an incredibly successful Emmy night that saw the show walk away with four awards (on top of the two additional Emmys the show picked up at the Creative Arts Emmy Awards last weekend), Lorne Michaels took some time to discuss the incredible success that NBC's legendary sketch comedy series Saturday Night Live has been enjoying over the past season, as well as how they're handling their comedic approach to a Donald Trump administration. How successful? SNL's four Emmys included best supporting comedy actor Alec Baldwin; best supporting comedy actress Kate McKinnon; variety series directing winner Don Roy King; and recognition for best variety sketch series (their first win in that category since 1993). In addition, the show scooped up two guest Emmys for Melissa McCarthy and Dave Chappelle from last weekend's Creative Arts Emmys ceremony.
Though the awards and recognition for their work is always appreciated, Michaels is more interested in knowing that he's doing right by those watching at home. Speaking to the press after last night's awards presentation, Michaels covered a number of topics: ● On the importance of getting things right, timely, and most importantly, funny:
"It was incredibly important for us to get it right. An opening on Wednesday would be obsolete by Thursday. Because it's live, you have to be accurate and of the moment, and it only works if it's fresh, the point of view is clear, and most of all, if it's funny." ● On the pressure that comes with having a show that can change the public's social conscience:
"The thing about broadcast is that you're always on in all 50 states. Not all of them are going to agree with what you're doing. When people have a clear bias, people stop listening." ● On the show only going after only one side of the political aisle:
"Whoever is in power should be questioned." ● On the political environment in 2017 not being as bad for SNL as it was in the '70s, when the show was just starting and most people needed time to understand what it was they were doing:
"In the '70s, we heard a lot. But no one is watching who doesn't know what we do."
● On what made the Chappelle-hosted episode of SNL worthy of Emmy consideration:
"It was right after the election. We were writing as the results were coming in. Dave had to change what he was going to say, there was so much going on. Just a sense as we were heading to 11:30pm on Saturday, we didn't quite know what was going to happen. I think the show turned out well."

There were a few times we had to rewrite stuff the night before and it's just a testament to how quick and incredible the writers are, like a sport racing to the finish line."
● On SNL's power to incite change, and the responsibility that comes with that power:
"You can't go into it thinking you're going to change anything. We try to be funny and in some way illuminate or show a point of view that no one has thought of."
---
---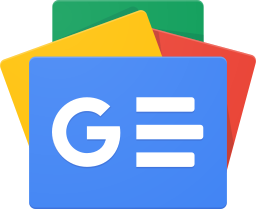 Stay up-to-date and support the site by following Bleeding Cool on Google News today!