At the Wonder Comics panel at New York Comic Con today, DC Comics announced that Amy Reeder will write and draw a six-issue Amethyst series starting in February. Bleeding Cool Ace Reporter Sofia Annunziata was on the scene to capture a photo of the cover: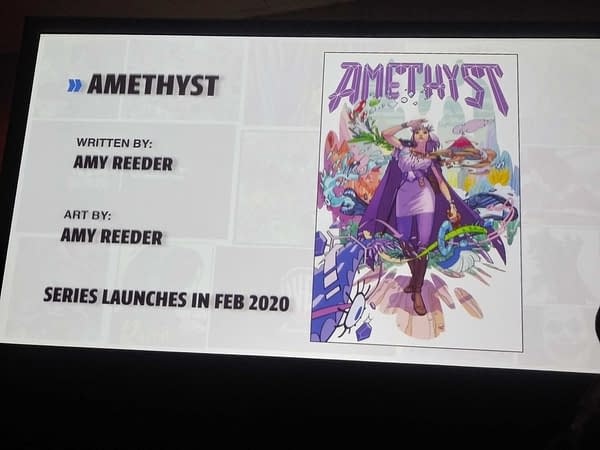 Reeder describes the series as "a psychedelic dreamland," nothing Amethyst rides a unicorn and her friend rides a giant caterpillar.
We've got some interior art as well.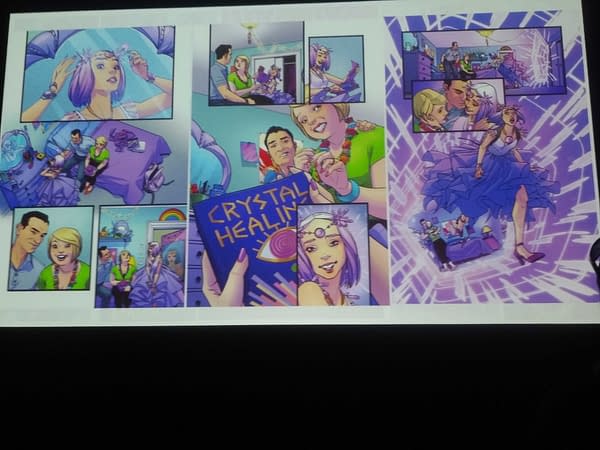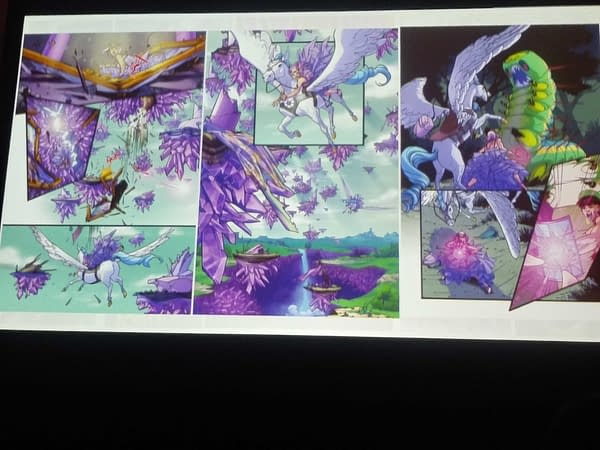 Look for it next year from the DC Comics all-ages vanity imprint curated by "The Great One" Brian Bendis.
Enjoyed this article? Share it!