On November 12th Rebel Starfighters Owners' Workshop Manual  will be released by Haynes Publishing and Insight Editions. These are the same people behind the highly entertaining Millennium Falcon Owners' Workshop Manual and TIE Fighter Owners' Workshop Manual. This time around, the creative team behind the book is taking a deep-dive into what makes the star-fighters of the Rebellion and Resistance eras of Star Wars.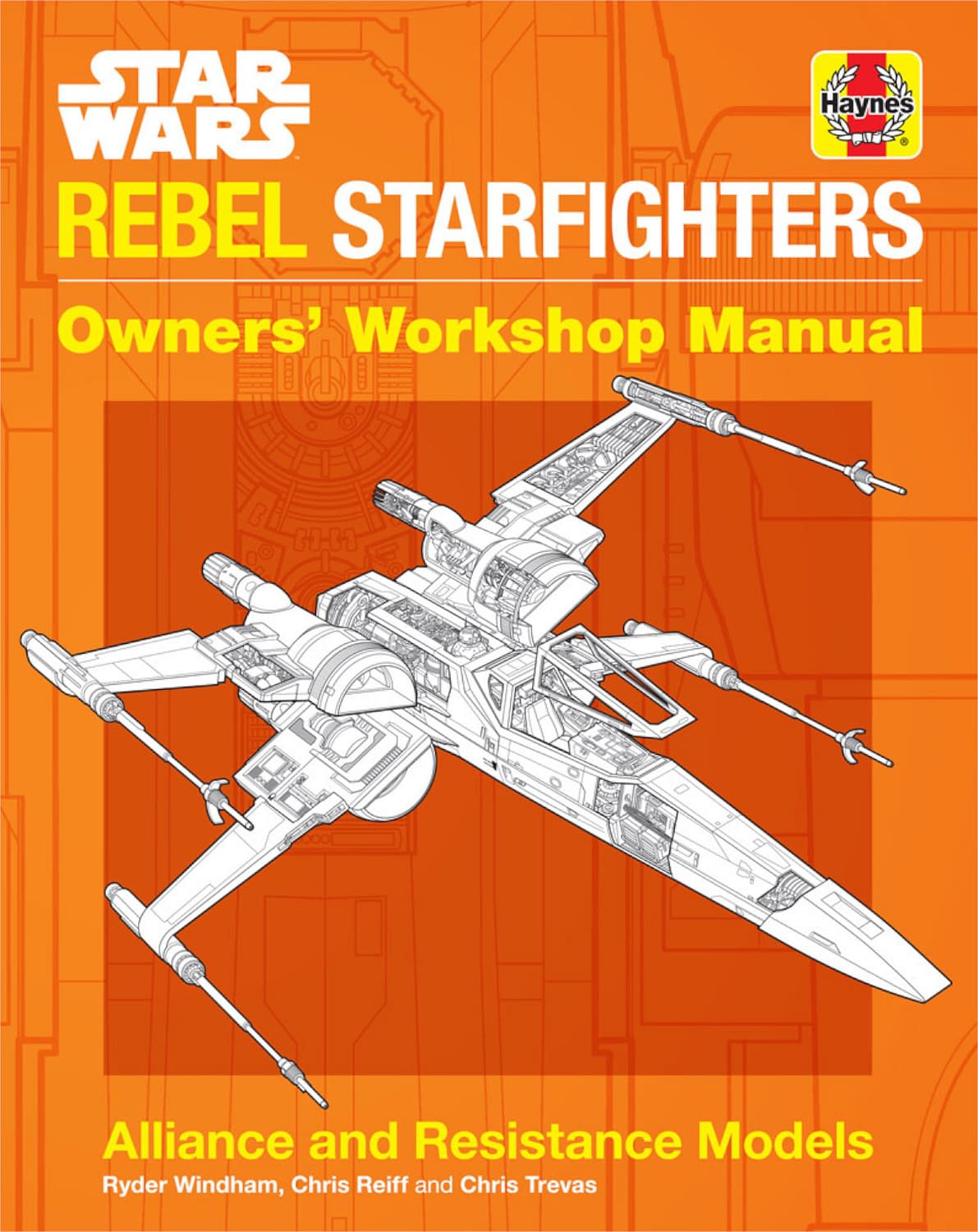 There is also a pretty clear look at the new Y-Wing bomber from Star Wars: The Rise of Skywalker. Check it out: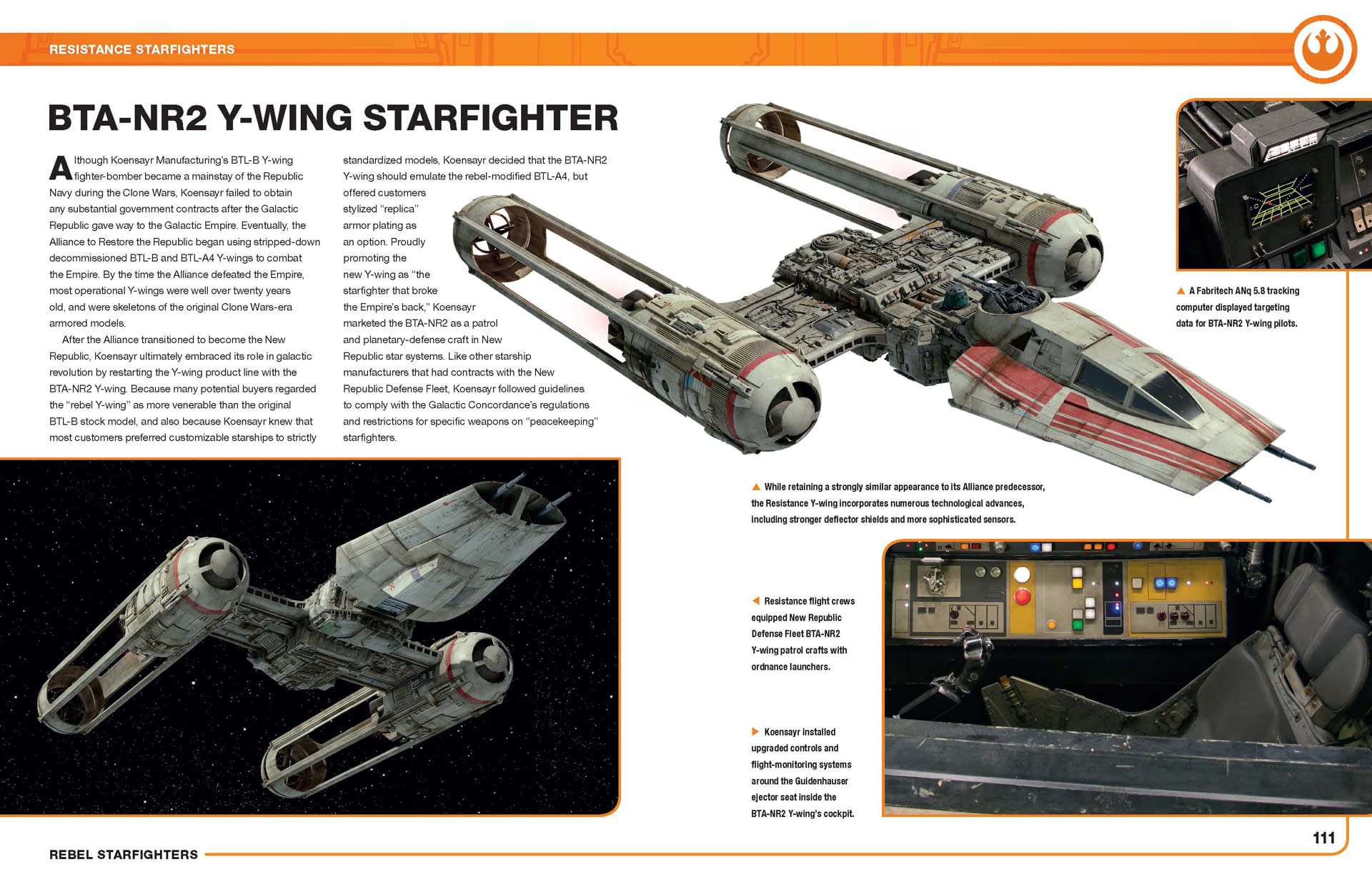 It will be interesting to see if all the outraged fanboys that hated on the bombers from Star Wars: The Last Jedi will be pacified by the return of a classic looking Y-Wing, or if they will continue to gnash their big, frightening teeth and roll their bulging, spooky eyes.
The classic X-Wing is featured as well, with special attention paid to how those S-foils actually worked: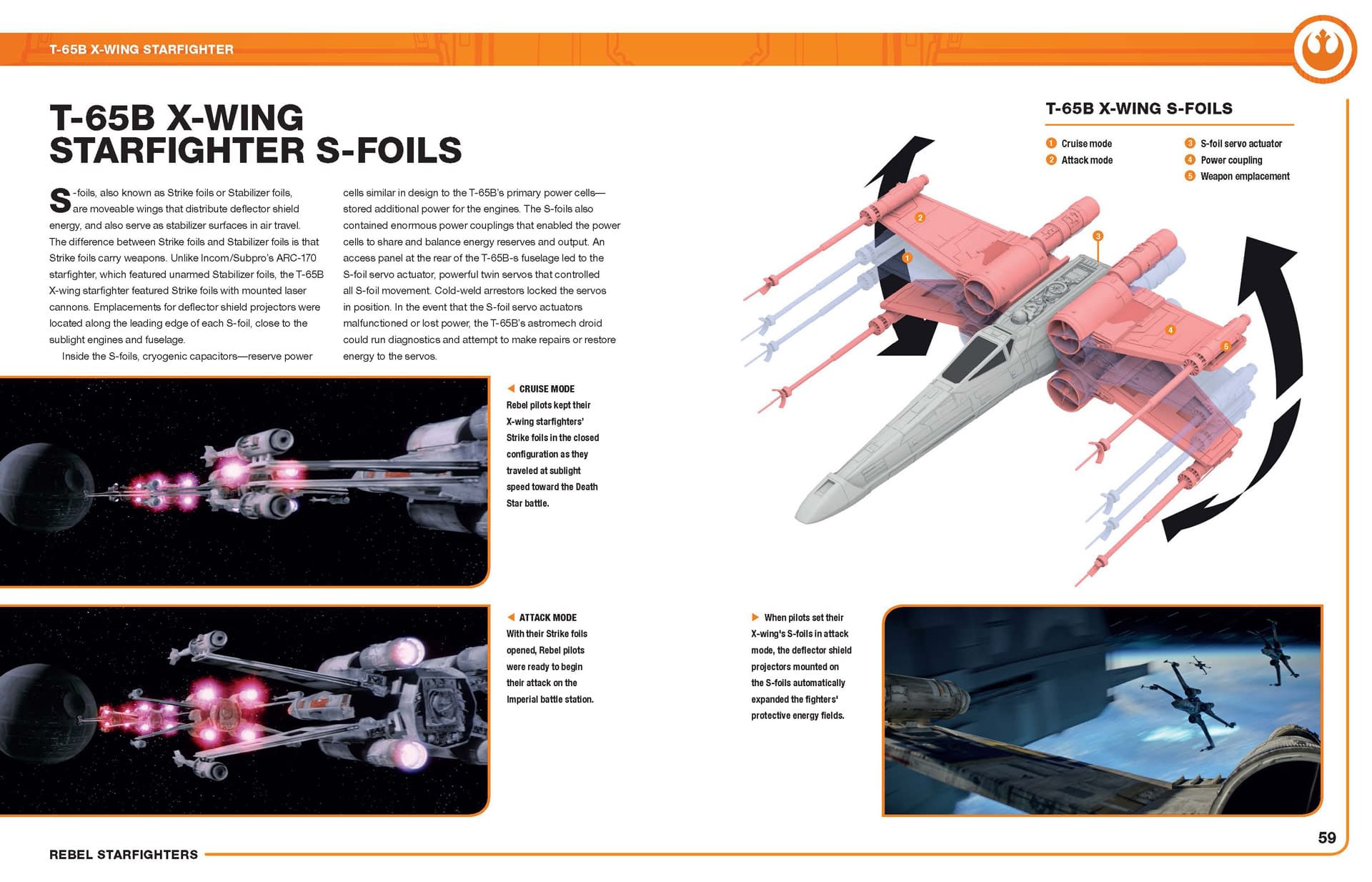 To illustrate how an X-wing's Strike foils, or S-foils, unfold, I selected two sequential still frames from the original theatrical version of Star Wars [from 1977]. At George Lucas's instruction, Industrial Light & Magic revised the special effects for this scene in [1997's] Star Wars: Special Edition, and made the X-wings break out of formation while their wings unfolded. Because Lucasfilm considers the revised version "canon," I didn't know whether they'd allow Haynes to use the earlier still frames, but I'm glad that they did, simply because the original version more clearly illustrates the X-wing's S-foils in operation.- Ryder Windham, Rebel Starfighters Owners' Workshop Manual co-author
The new Resistance era A-Wing gets some love, too: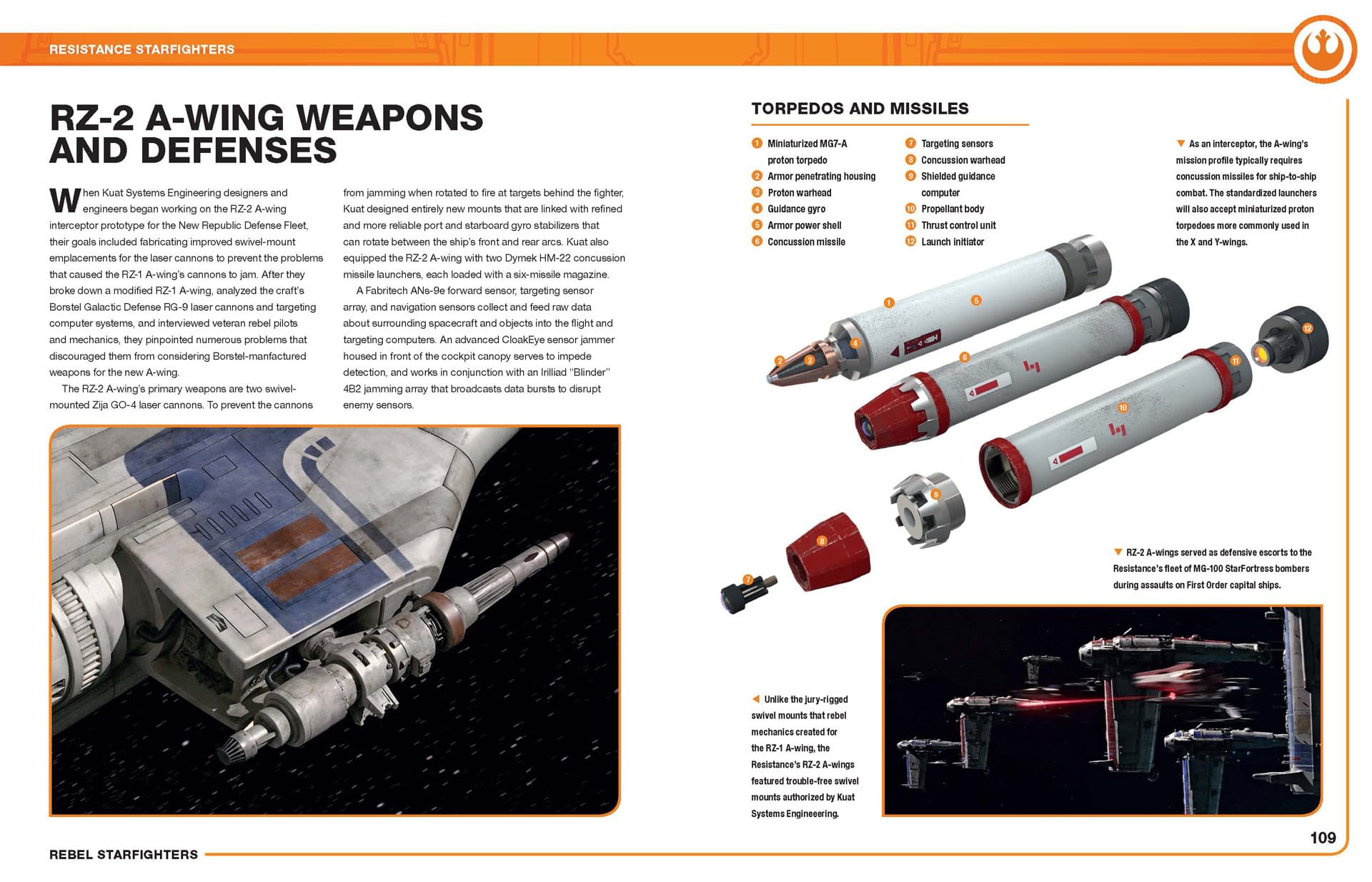 There are a bunch of other Star Wars starfighters detailed in the Rebel Starfighters Owners' Workshop Manual, which carries a suggested retail price of $24.99. You can pick your copy up just about anywhere that sells books on November 12th.
And if you need an instruction manual for most makes and models of cars, Haynes Publishing has you pretty much covered there as well!
Enjoyed this article? Share it!