Posted in: ABC, TV | Tagged: AFC, Arizona Cardinals, Atlanta Falcons, Baltimore Ravens, bleeding cool, Buffalo Bills, Carolina Panthers, Chicago Bears, Cincinnati Bengals, Cleveland Browns, college gameday, Dallas Cowboys, Denver Broncos, Detroit Lions, disney, espn, football, Green Bay Packers, Houston Texans, Indianapolis Colts, Jacksonville Jaguars, Kansas City Chiefs, Miami Dolphins, Minnesota Vikings, National Football League, New England Patriots, New Orleans Saints, New York Giants, New York Jets, NFC, nfl, NFL Draft, nfl draft 2019, nfl network, Oakland Raiders, Philadelphia Eagles, Pittsburgh Steelers, San Diego Chargers, San Francisco 49ers, Seattle Seahawks, sports, St. Louis Rams, superbowl, Tampa Bay Buccaneers, Tennessee Titans, Washington Redskins
---
2019 NFL Draft: ABC Airing All Days; Two Nights Original Primetime Coverage
The combination of making the game look prettier, giving fans different ways to watch, the growth of fantasy football, and more states looking to legalize gambling created a "perfect storm" for the National Football League (NFL). Over the past twenty years, the NFL's growth is nearly unprecedented – and with that growth came a lot of something else: money.
Which is why it's no surprise that Disney is set to air all three nights of the 2019 NFL Draft on ABC, airing live from April 25-27 in Nashville. ABC will be the exclusive broadcast network for the draft, airing all three days – with two nights in primetime. ABC's broadcast will be different from NFL Network and ESPN's coverage during the first two nights, though the network will simulcast ESPN's feed on the third day for the second straight year.
"The addition of broadcast television for all three days of the 2018 NFL Draft helped to bring this important offseason event to even more fans and resulted in the highest-rated and most-viewed draft ever. We're looking forward to once again broadcasting all three days of the NFL Draft and excited to have another member of the Disney family with us to help grow this event and showcase the future stars of the NFL."

– Brian Rolapp, Chief Business and Media Officer, National Football League (NFL)
ABC will be leaning on their corporate sister ESPN for help with their broadcast: the network's primetime draft specials will be anchored by the sports network's College GameDay, ESPN's long-running college football pregame show. ABC will also have other experts offering their perspectives on the draft, as well as special guests on their multi-night coverage.
"ESPN is constantly seeking opportunities to innovate and expand our coverage of major events, and the NFL Draft is a perfect example of that. There is no better way to celebrate 40 years of working with the NFL to grow the draft than to bring the considerable assets of the Walt Disney Company to Nashville."

– Jimmy Pitaro, President, ESPN
---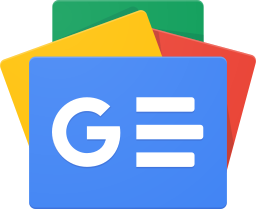 Stay up-to-date and support the site by following Bleeding Cool on Google News today!