The Revolution Will Be Animated! 5 Subversive Shows Stickin' It to "The Man"
Okay, let me start with the headline that "subversive" word: I know I had to look it up to make sure I had the definition right, too. Thanks to the fine folks at Merriam-Webster, I learned this:
Subversive: a systematic attempt to overthrow or undermine a government or political system by persons working secretly from within
So basically, I get to rank my five favorite sassy, irreverent cartoons that aim to hold a mirror up to society and force us to stare at what we've become in efforts to make us be better? Brilliant! Let's get started then with…
#5 – Big Mouth
https://www.youtube.com/watch?v=4QUix4Hdyps
This Netflix show is a coming-of-age animated comedy following tweens as they navigate the terrifying world of puberty. It's raunchy, sassy (I mean, Maya Ruldoph is in the cast so it's kind of a requirement), and doesn't shy away from discussing and joking about topics that aren't explored in most shows, much less animated shows.
#4 Disenchantment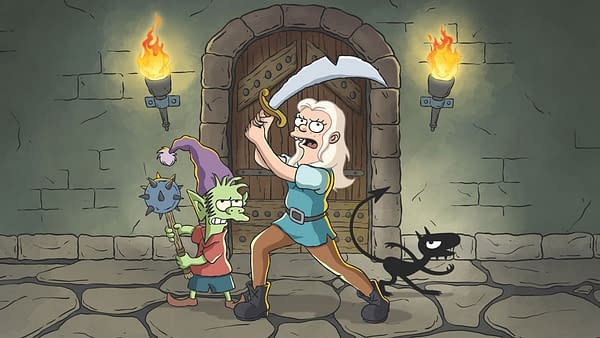 https://www.youtube.com/watch?v=Gp_RnJcb8Ig
Yes, another Netflix show – but this one comes with a serious resume in that it stems from the mind of The Simpsons and Futurama creator Matt Groening. Unlike his previous two animated series, (which also belong on this list, but there just isn't room – and we all know they're classics), the reception for Disenchantment has been a little mixed: it's a slow burn that gets really clever once it hits its stride – focusing on Princess Bean (Abbi Jacobson) from the medieval kingdom of Dreamland as she navigates the world as an independent woman. It's not as strong as some of the other Netflix animations, but it has serious potential going into future seasons.
#3 Rick & Morty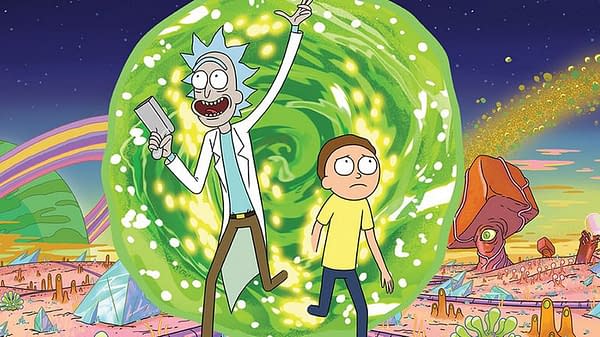 Finally! Something that's not Netflix! Cartoon Network's late night programming block Adult Swim can sometimes be known as a place for a cheap joke or a meandering plotline – but in 2013, Rick and Morty premiered and changed the game. It quickly became a cult hit, mostly due to its relateable themes and unrelenting anti-hero protagonist Rick Sanchez. It's like Doctor Who…if the Doctor were an alcoholic a-hole who verbally abused his companion and recklessly endangered millions of lives at every turn. But it's witty and timely humor, too…I swear!
#2 Bojack Horseman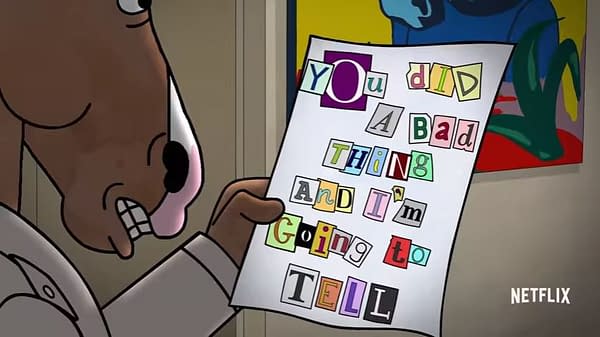 I know, more Netflix – but they have really been on top of their game when it comes to cartoons that offer adult commentary, satire, and a subversive streak. So why Bojack Horseman? It shows the all-too-real view of modern Hollywoo(d) and the real feelings and situations that impact their lives – it's society and modern pop culture filtered through the soul of washed-up-but-on-the-rebound 90's equine actor Bojack Horseman (Will Arnett). Though the characters are mostly anthropomorphic animals, it's surprisingly very human.
Come for the talking horse, stay for his existential crisis!
#1 South Park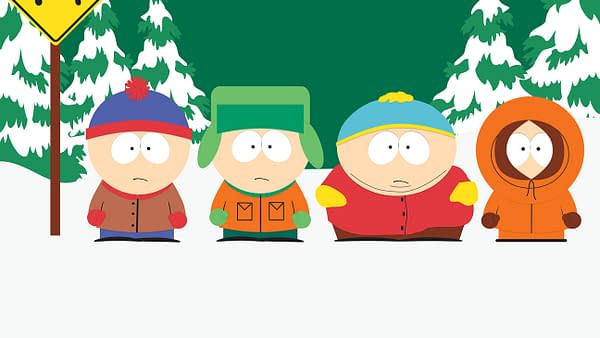 It's at the top of the list for a reason – because for the modern era, it was the first. Back in 1995, creators Trey Parker and Matt Stone made a "Christmas card" of sorts in the form of an animated short entitled "The Sprit of Christmas" that of course featured Jesus fighting Santa Claus – because why not? It featured what would come to be their signature irreverent humor and launched the long-running, award-winning show, currently in its 22nd season on Comedy Central. It's crude with a point to make, embedded in every corner of pop culture, and never fails to cast stones at politics, religion, and every other issue that relates to headlines and current events. There's no way a list like this would be complete without including the one that started it all.

Agree? Disagree? Want to fire flaming arrows at me, but miss and instead kill Kenny (You Bastard!)? Let me know below!