Emergence has had an interesting, and somewhat twisty, road for a new series.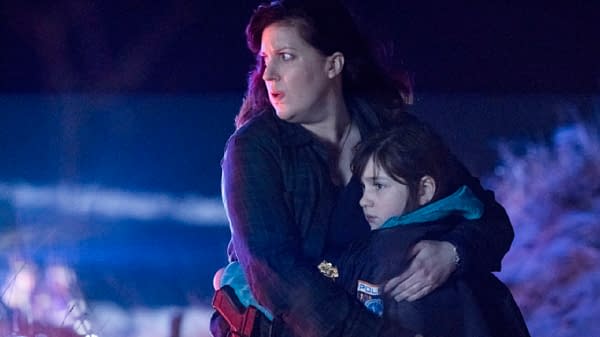 Originally ordered to pilot by NBC, Emergence has found a new home with Disney-owned ABC, which picked up the series after NBC declined to greenlight the project.
Emergence features Allison Tolman as a police chief who discovers a mysterious young girl at a crash site, and the increasingly strange circumstances around that girl's identity.
Alexa Swinton plays the mysterious girl that the show revolves around, and yes, she is a distant cousin of Tidla Swinton.
https://youtu.be/aAD2deAqxCE
As you can see from the trailer, it looks like Emergence could be a really engaging thriller, with a fantastic cast. I'll sign up for anything Donald Faison is in, and if Clancy Brown is along for the ride, that's all the better.
It also looks like Emergence has a pretty solid science fiction bent to it, which is always a plus in my book! Add in that found-family dynamic, and this could be a really solid show.
Emergence has a really strong cast, with Faison and Brown backing up Tolman alongside Swinton, Owain Yeoman, Ashley Aufderheide, Robert Bailey Jr., and Zabryna Guevara.
We'll share more information on Emergence as we get it!
Enjoyed this article? Share it!