Action Stations: SYFY's New 'Battlestar Galactica' Podcast Just Launched
Remember how we told you about a week ago that to celebrate the 15th anniversary of Ronald D. Moore's reimagined Battlestar Galactica series mini series, SYFY was launching a new podcast hosted by Tricia Helfer and Marc Bernadin?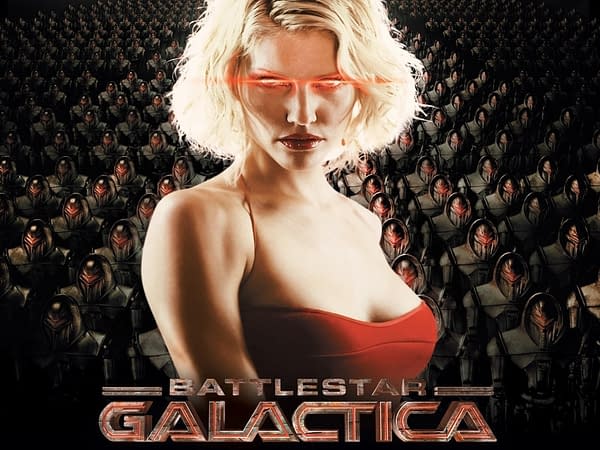 Well, the first episode just released, and you can listen to it now!
Each podcast will cover one episode of the first season of the series, so you really can start a full rewatch while getting insights from the cast and crew.
You can listen to the first episode of the new podcast here: