AEW Dynamite 6/17/20 Report Part 2 – Orange Cassidy's Revenge
In part one of our AEW Dynamite report, Hangman Page and Kenny Omega defended the AEW Tag Team Championships against the Natural Nightmares. Anna Jay received an offer from the Dark Order, MJF fought a man with no name, and Cody defended his TNT Championship against Ricky Starks. Read about all that here. Now let's take a look at what happened during the rest of AEW Dynamite.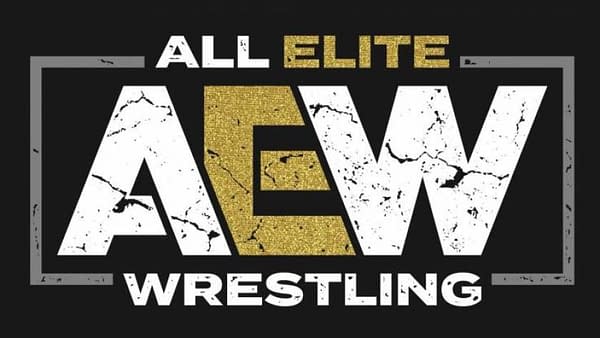 Kip Sabian and Jimmy Havoc come to the ring with Penelope Ford. JR says that Havoc has been living with Ford and Sabian. Imagine having Jimmy Havoc crash on your couch. That's gotta get on the nerves. The Young Bucks come out next. The ref finds a pair of pliers on Havoc and confiscates them, which marks the first time an AEW ref has enforced a rule in the entire history of AEW.
Havoc and Matt Jackson start the match out, and Havoc immediately goes after Jackson's injured ribs. Jackson goes for a comeback, but Sabian hits a blind tag. Nick Jackson tags in, and they take out the Superbad Squad with some tandem offense, which is another way of saying it happened too fast for me to write down what the moves were. The Bucks hit dives on Sabian and Havoc over the top rope to the outside.
Now it's Sabian and Nick Jackson in the ring. Sabian tries to sneak attack Nick as he confers with his brother, but it was a ruse, and they were ready for him. Sabian tags out, and the Young Bucks work on Havoc together. Matt hits a neckbreaker, and Nick heads to the rope to pose, but The Butcher and The Blade, who are dressed like longshoremen for some reason, hop the barricade, distracting the Bucks, allowing Havoc to attack Matt from behind and get a two-count. Commercial break.
Matt Jackson is still getting his ass kicked. Havoc causes a distraction with the ref again, and Butcher and Blade try to attack Matt on the outside, but FTR comes to ringside to even things out. Sabian and Havok double-team Matt some more. They're having a really easy time getting Nick riled up, which keeps the ref focused on Nick. Come on, Nick, how long have you been doing this? How do you keep falling for that? Matt makes a comeback and catches Havoc in a sleeper hold, but Sabian breaks it up and goes for a hurricanrana, but Matt turns it into a powerbomb off the ropes.
Matt gets the hot tag to Nick, who cleans house. Nick hits an X-Factor on Havoc on the stage over the top rope and follows it up with a dive. He jumps back in the ring and puts Sabian in the Sharpshooter. Matt accentuates it with an elbow drop on Sabian, but Havoc distracts the ref by trying to bring a mallet into the ring, and while he's not looking, Penelope Ford runs in to hit Nick with a Wet Floor sign. Matt makes the save on the pin.
Havoc holds Nick for a DDT off the top rope. Nick hits a superkick on Sabian, and Matt runs in to hit rolling Northern Lights suplexes on Havoc. More kicks from the Bucks and a Risky Business on Havoc for two. Nick gets involved in a verbal dispute with FTR outside the ring, allowing Havoc to try a rollup for two. Havoc hits a butterfly suplex and tags in Havoc for the Coup de Grace, but Nick breaks it up. Matt hits a double Northern Lights suplex on Superbad Squad. He tags in Nick for stereo superkicks. In an interesting finish, they put Havoc on Sabian's shoulders in the tombstone piledriver position and kick Sabian in the knees, causing Sabian to give his own partner the move. Some more kicks and a Japanese move Excalibur knows the name of, but I don't, and the Bucks get the win.
Butcher and Blade storm the ring and attack the Bucks. FTR runs in to attack Butcher and Blade. Now everyone is brawling. The bucks hit a double superkick on the Butcher, and FTR hit Goodnight Express. Each team picks a member of Butcher and Blade and hit dueling spike piledrivers.
Winner: The Young Bucks
Taz cuts a prerecorded promo with Brian Cage next to a highway overpass earlier in the day. Basically, Cage is gonna kick Jon Moxley's ass at Fyter Fest. You know the deal. Time for more commercials so AEW can get paid. Then we get a video package/promo from Jon Moxley. As it turns out, Moxley is gonna kick Cage's ass at Fyter Fest. One of these men must be lying.
The announcers tell us what's happening next week. Sammy Guevara vs. Matt Hardy. Brodie Lee and Colt Cabana vs. the new tag team of Sonny Kiss and Joey Janela. Wardlow will take on Luchasaurus in a lumberjack match. FTR will fight the Natural Nightmares. And Jon Moxley will fight an unnamed opponent with Taz on commentary. The announcers plug Fyter Fest. So has Colt joined Dark Order?
JR asks Tony Schiavone for an update on Big Swole and Britt Baker. Readers of the first part of this recap will know that Swole kidnapped Baker earlier in the show. AEW cuts to Reba, who uses Find My Phone to locate Britt, who happens to be in a dumpster. Britt says Reba took too long to find her and fires her. Reba is happy to get away, but Britt realizes she needs to get out of the dumpster, so she rehires her. She berates her, allowing this to happen and allowing this dumpster mess to be filmed. Britt rescinds her friendship timeout with Tony and demands he help her. She swears Big Swole will pay for this because Britt is going to sue her.
Matt Hardy comes out to join the commentary team. Le Sex Gods come out next, with Sammy singing along to Judas in my Mind, but Dynamite goes to commercials before we can hear the full song. When it comes back, Best Friends come to the ring without Orange Cassidy. They'll be facing Le Sex Gods with their opportunity to challenge for the AEW Tag Team Championships on the line.
The match starts, and both teams start brawling. Chuck Taylor pairs off with Chris Jericho and Trent with Sammy. Violence is inflicted at ringside for a while. Eventually, we end up with Chuck and Sammy in the ring, but Sammy quickly tags out. Taylor beats down Jericho in the corner. He whips Jericho to the other corner and charges, but Jericho elbows him and hits a missile dropkick for two. He chokes Taylor on the rope, then does some double-teaming with Sammy. Sammy is in now and does some flips into a dropkick. He goes for the cocky one-foot pin and gets zero, then puts Taylor in a headlock.
Jericho tags back in and hits a suplex on Taylor. Then a running (well, walking briskly really) knee drop. Taylor fights back, but Jericho stops him with a dropkick and pins him for a two-count. Another comeback attempt is stopped with an elbow. Jericho goes for the Lionsault, but Taylor rolls out of the way. Jericho sells his knee and tags in Guevara. Taylor tags in Chuck, who lays into Sammy with chops and then an elbow. He elbows Jericho off the apron for good measure. Jericho grabs Floyd the Bat as Trent continues to work on Sammy with a suplex. He hits a baseball slide on Jericho and follows with a dive over the top, but Jericho catches him with the bat in midair as Dynamite goes to one more commercial break. AEW's gotta get paid here.
Back from break, Jericho is beating on Trent. He drops him stomach-first on the top rope and pins him for two. Jericho tags in Guevara, and they hit dual shoulder blocks and do their Sex Gods pose. Guevara goes for a running move of some sort on Trent in the corner, but we don't know what it was because Trent gets his feet up, and both men crawl toward their partners. Trent gets the tag first, and Taylor runs in, knocks Jericho off the apron, and hits a Falcon Arrow for two on Sammy. Taylor tries a moonsault and misses but lands on his feet. He hits a popup powerbomb, but Jericho breaks up the pin. Taylor tosses Jericho out, and Sammy hits a jawbreaker, but Jericho isn't there for the tag. Best Friends hit Soulfood and go for the big hug, but Jerricho breaks it up. Best friends hit knees on Jericho. Trent goes for a Tornado DDT on Jericho but gets caught in the Lion Tamer instead as Sammy dives outside onto Taylor. Trent gets to the ropes.
Jericho argues with the ref and gets clotheslined. Sammy comes back in and hits a kick to the face on Trent. Guevara goes to the top but gets crotched. He calls his nuts his "Spanish Gods," it seems. Trent climbs up, and both men battle on the top. Chuck runs in and puts Trent on his shoulders, and Trent lifts Guevara for a superplex. Trent hits a clothesline, but Jericho breaks up the pin. Taylor tosses Jericho out. With the ref's back turned, Jericho rakes Trent's eyes from outside, and Sammy gets a two-count. Taylor has had enough and goes after Jericho outside. He grabs a steel chair, and the ref takes it away. That lets Jericho toss Taylor into the audience, while in the ring, Sammy uses the bat on Trent. He hits a shooting star press, but Trent kicks out at two!
Time to wrap this up. Guevara goes for GTH, but Trent reverses, Sammy gets caught up on the ropes with a cameraman, and that allows Trent to hit a Vertebreaker on Guevara for the win. The cameraman reveals himself to be Orange Cassidy. He takes off his shirt and comes into the ring to square off with Jericho. Cassidy is enraged and not his usual self. He hits a Superman Punch on Jericho, knocking him out of the ring. The show ends with a big hug in the middle of the ring as the Best Friends will go on to Fyter Fest to fight Hangman Page and Kenny Omega for the AEW Tag Team Championships.
Winner: Best Friends
AEW was pretty much nonstop wrestling tonight. And good wrestling at that. Wednesday nights really are the best nights of the week.