Agents of SHIELD Season 5: Dove Cameron's Role Revealed
The Disney Channel alum, Dove Cameron, teased an upcoming appearance on Marvel's Agents of SHIELD a while back by posting a fun little video with Clark Gregg who plays Phil Coulson on the show. Now, EW.com is reporting that Cameron will indeed appear on the series as Ruby, a young woman of cunning intelligence how is obsessed with Quake / Daisy Johnson (Chloe Bennet). But that's not the only thing, she's also the daughter of General Hale (Catherine Dent) from the episode Rewind that showed how Fitz (Iain De Caestecker) got to the future. Hale is the one who shot her two subordinates after Fitz escaped Blue Raven Ridge with the help of Lance Hunter (Nick Blood).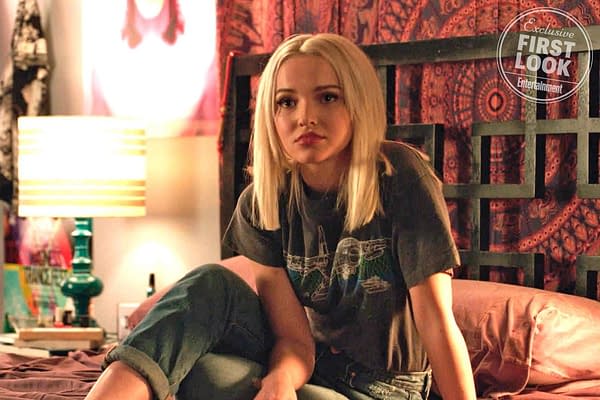 Jed Whedon has told the site that Cameron wasn't an obvious choice for the role. The former Liv & Maddie and Descendants star we be making her debut in the March 2nd episode which will also have the return of Hale. Dent, who plays Hale, was a regular on the FX series The Shield.
It appears the series will air the tenth episode of the season, Past Life, on February 2nd and then take a month off until March 2nd.