Agents of SHIELD Season 5: Why Lance Hunter was the Best Returning Guest
If you have been following my coverage of Marvel's Agents of SHIELD, you might think that I would say that Glenn Talbot (Adrian Pasdar) was the best returning guest of the season because he turned into Graviton and paid off stuff set up in the very first season. And to that I would say, "You don't know me!" I think the best use of a return guest had to be Nick Blood reprising his role of Lance Hunter in the episode Rewind. But seriously — how cool was it to see Graviton?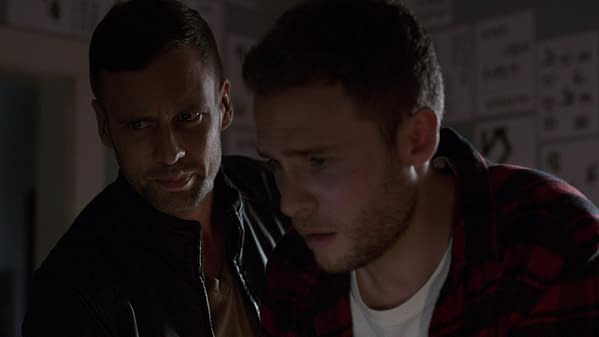 Hunter hasn't been around since season 3 when he and Bobbi Morse (Adrianne Palicki) were disavowed after a mission in Russia went bad. He joined the series in season 2 after HYDRA was revealed. He was brought in with a few other characters including Mac (Henry Simmons), though he wasn't an official agent. He stayed a mercenary for a long time before finally becoming an official agent. His return played well for the future story because everyone was sent accept for Leo Fitz (Iain de Caestecker), who was taken into custody by the military. Hunter is the one that went in and got him out, helping him find a way to meet up with the team in the future.
The Hunter and Morse characters didn't leave the series because they weren't liked or the actors were tired of playing the roles. They left to film a spinoff series called Marvel's Most Wanted, which was set up by them being disavowed. But ABC ended up passing on the pilot and Palicki signed on to a little show called The Orville. This kept her from being available for the episode, but Blood was free and gave us one of the best episodes of the season. Who knew the teaming of Hunter and Fitz would be so good?