The more footage from Altered Carbon that has been released, the better it looks. The new Netflix series based on the novels by Richard K. Morgan has a very Blade Runner feel to it, both in the look of the world and the fact we're dealing with a change in standard life.
Instead of replicants, here we are looking at the ability of humans to be downloaded into what they call a stack. This can then be put into a new "sleeve", their word for body, as long as the stack can be retrieved or is regularly backed up. That's the basis for the story: a very rich man appears to have killed himself, even though he has his stack backed up every 48 hours… so why did he do it? A special soldier, called an envoy, is put into a new sleeve to find out why.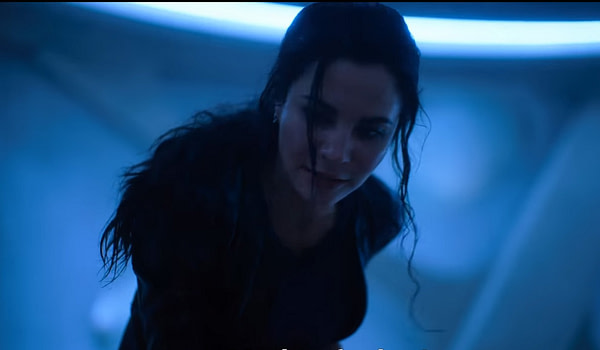 One of the main characters is Detective Kristin Ortega (Martha Higareda), who was originally assigned the case and is not happy when Takeshi Kovacs (Joel Kinnaman) is brought in to further the investigation by the victim, Laurens Bancroft (James Purefoy). In the video below, Higareda talks about her character of Ortega as well as the culture and look of the new series. Higareda speaks in Spanish, but there are subtitles. You might recognize her from her recurring role on Royal Pains back in 2014. Kinnaman and showrunner Laeta Kalogridis give their thoughts on her portrayal of Ortega as well.
Altered Carbon premieres on February 2nd on Netflix.