Posted in: American Gods, Starz, TV, YouTube | Tagged: american gods, bilquis, bleeding cool, bruce langley, c2e2, cable, chicago comic and entertainment expo, drama, easter, fantasy, FremantleMedia, gillian anderson, hannibal, House on the Rock, Jesse Alexander, kristin chenoweth, media, neil gaiman, panel, ricky whittle, season 2, shadow, Shadow Moon, Spring, starz, streaming, Tech Boy, television, thriller, tv, yetide badaki
---
American Gods' Ricky Whittle, Yetide Badaki Update Season 2 at C2E2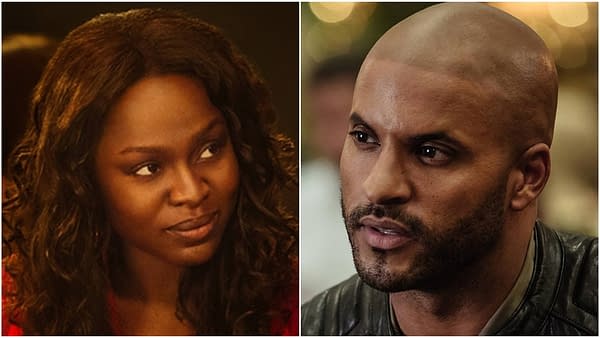 After a rough couple of months that saw: FremantleMedia's highly publicized switch in showrunners from Bryan Fuller (Star Trek: Discovery) and Michael Green (Y: the Last Man) to Hannibal's Jesse Alexander; a contentious online exchange between author/executive producer Neil Gaiman and The Hollywood Reporter; and the departure of Gillian Anderson (The X-Files) and potential departure of Kristin Chenoweth (Wicked), this week gave fans of Starz's American Gods some much-needed good news about the series' upcoming second season.
Following up on Bruce Langley's (Tech Boy) tweet "officially" announcing the start of production on American Gods Season 2, stars Ricky Whittle (Shadow Moon) and Yetide Badaki (Bilquis) took to the stage at the 2018 Chicago Comic & Entertainment Expo (C2E2) to talk all things (without spoilers) American Gods. Over the course of the panel, Whittle and Badaki discussed a number of topics, including their "co-star Joy" inside joke; how different their auditions were, with Whittle confessing that the multiple auditions did feel a little "demoralizing;" the difficulties of posing for your action figure; how Badaki's weapon of choice wouldn't exactly "play well" in the toy world if she were in a The Walking Dead scenario.
But if you're like me, then you're here for the Season 2 talk; so here's what we now know:
● Whittle and Badaki just finished the read-through for the second season's first script, which Whittle states sets up the sophomore season with "another crazy cliffhanger that will have you going 'What the flying shit?'"
● Viewers of American Gods' season finale know that all roads appear to be leading to the House on the Rock, a magically powerful setting from the book that fans have been eagerly anticipating. Whittle revealed that they will be filming at the location very soon, so stay tuned: "Ask me again in two weeks and I'll have a very different answer for you."
---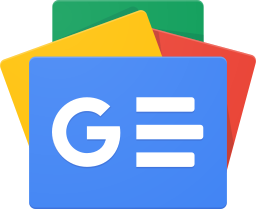 Stay up-to-date and support the site by following Bleeding Cool on Google News today!