American Horror Story: 9 Seasons of Options for "Stories" to Consider
While fans of Ryan Murphy and Brad Falchuk's long-running FX horror anthology series American Horror Story might be feeling a little down about the tenth season looking at a 2021 premiere, they have a new spinoff series to look forward to when productions do start back up again. FX's American Horror Stories will also be a horror anthology series, but the episodes will be standalone and focus on different characters and aspects of the nine-seasons-and-counting franchise. Of course, this begs the question: who should get their chance to shine?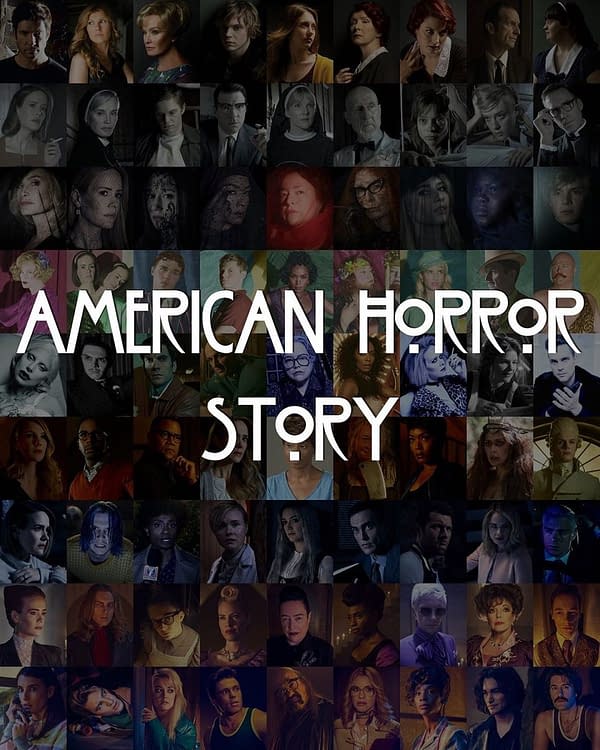 Over the course of nine seasons, fans have built up a library of possibilities. Murphy has already teased a side project involving Coven and posted a teaser image of "Rubber Man," so those definitely have to be thrown into the mix. As for the others? Well, let's just say that I have some thoughts. What follows are concepts from each of the seasons that would lend themselves to more. Let me be clear, there are a ton of options that could be considered in each season (just thinking about Coven makes my brain bleed), but I thought I'd share a few to get the conversations started. Make sure to let us know your ideas in the comments section below.
"Murder House" (2011): I'm leaving "Rubber Man" out of the conversation since Murphy teased an image of them when he was leading up to the American Horror Stories announcement. This is a pretty easy one, as a deep dive into a story from one of the house's past owners would be a twisted treat. Also, I'd like to see more on Dr. Charles Montgomery (Matt Ross) because I can't shake this feeling that there's a whole lot more going on there from a supernatural standpoint.
"Asylum" (2012–13): Remember those aliens (god metaphor) who helped our folks defeat a possessed Sister Mary Eunice (Lily Rabe) by abducting Kit (Evan Peters), Grace (Britne Oldford), and Alma (Lizzie Brocheré)? Grace and Alma would go on to give birth to Julia and Thomas, who had angel-like qualities to heal and other cool things? I think it's time for them to make a return trip, and I thought we'd get at least a fly-by during Apocalypse.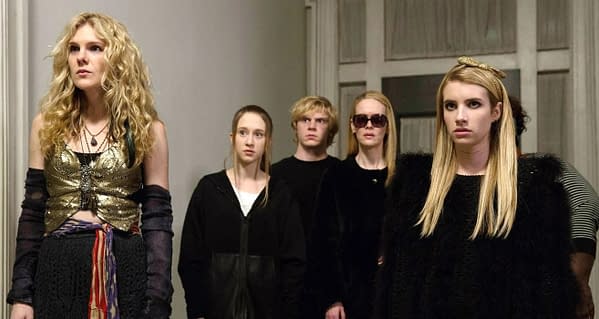 "Coven" (2013–14): Everyone and everything. Give it its own spinoff series. But an episode focused on Voodoo Queen Marie Laveau (Angela Bassett) should be considered, as well as a Misty Day (Rabe), Stevie Nicks "buddy witch" outing and a look back at Fiona Goode (Jessica Lange) as she was growing up and growing into her powers.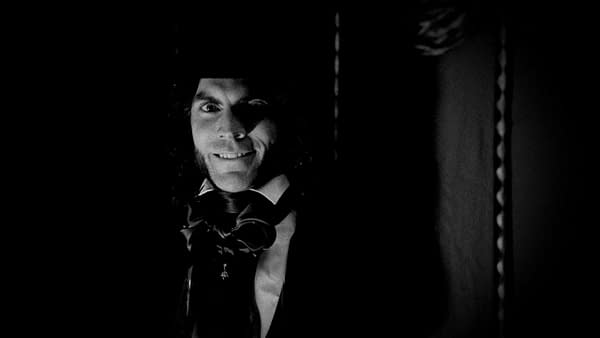 "Freak Show" (2014–15): This may not be the route that a lot of people would go with this, but I'd like to see more of Edward Mordrake (Wes Bentley), Twisty (John Carroll Lynch), and the rest of Hell's traveling freak show. I imagine some kind of Hellraisertype thing, or to go really different? Have them be the "hosts" for a horror anthology episode within a horror anthology episode.
"Hotel" (2015–16): While not exactly my favorite season of the nine, I would love to see an episode done in the style of an episode from medium Billie Dean Howard's (Sarah Paulson) television series. I imagine it as some combination of Leonard Nimoy's In Search Of and Robert Stack's Unsolved Mysteries with a touch of Geraldo Rivera's "Al Capone's vault" thrown in. Plus, it lets them go the "found footage"-ish route, which I'm a big fan of and thematically fits with our next season.
"Roanoke" (2016): I'm just going to put it out there: Roanoke Revisited: Live! Yup, an episode that's actually an online special going back to the bloody location. Throw live-streaming and social media into the mix, and we could have a nice mix of series mythology-booster, social commentary, and all-around gorefest.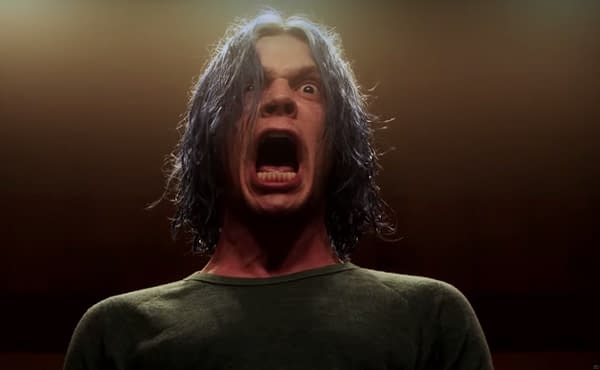 "Cult" (2017): I could definitely do with more exchanges between Billy Eichner's Harrison Wilton and Leslie Grossman's Meadow Wilton, maybe a look at what a side storyline was like for them during the main Cult narrative. I'm also curious to know how far Paulson's Ally Mayfair-Richards went on her journey to power and social change.
"Apocalypse" (2018): I wouldn't mind learning more about John Henry Moore (Cheyenne Jackson) and the rest of the warlock school, with Jackson's Moore getting the award for smoothest suit/trenchcoat combo during the burning scene. But is there really any doubt about who we should see? I'm looking for Billie Lourd to return as Mallory for a little "day in the life" of a Supreme (and more moments with Paulson's Cordelia Goode).
"1984" (2019): From beginning to end, I found AHS 1984 to be the most complete of the nine seasons and I appreciated the anthology's ability to deliver viewers a "happily ever after" while remaining true to the show's horrific principles. For me, an episode that finds Bobby Richter (Finn Wittrock) still having to do with some demonic forces even away from the camp, one where Bobby's in a position where he needs to come back and start running the camp, or one that shows us more about the time Benjamin Richter aka Mr. Jingles (Lynch) and Richard Ramirez aka The Night Stalker (Zach Villa) spent on the run together.