'American Horror Story': Did Evan Peters Confirm He's Sitting Out Season 9?
We've made no bones about the fact that we're (A) huge fans of Ryan Murphy and Brad Falchuk's long-running FX series American Horror Story; and (B) borderline obsessed by the entire creative geniius machine that is Murphy – in particular, his ability to tease fans in fun and interesting ways about what they can expect from an upcoming season.
This isn't one of those news items or "teases" we were looking for…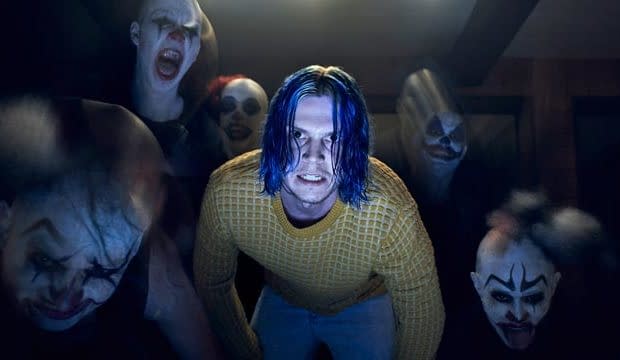 When the ninth season of the horror anthology series returns (presumbly) in the fall, it appears it will be without Evan Peters – who along with Sarah Paulson has been in every season of the show. Answering an Extra producer's question at this past weekend's WonderCon 2019 about whether or not he would be part of the new season, Peters states that he will be "sit a season out":
While his response may not necessarily close the door on American Horror Story season 9 for Peters completely, his wanting to take a break is not surprising to those who read his GQ interview from July 2018. In it, Peters spoke with Paul Schrodt about the toll playing roles like the ones he plays on American Horror Story and Pose takes on him personally:
"It's just exhausting. It's really mentally draining, and you don't want to go to those places ever in your life. And so you have to go there for the scenes, and it ends up integrating it somehow into your life. You're in traffic and you find yourself screaming and you're like, What the hell? This isn't who I am. I fight really hard to combat that and make sure that I'm watching comedies and hanging out with my fiancée [actress Emma Roberts] and chilling with friends and watching movies."
When asked if there were any traumatic scenes rhat come to mind, Peters answered:
"A strange one was when I was Mr. March [in American Horror Story: Hotel]. I was doing this butterfly razor cutting of this poor girl while I was having sex with her. It was just horrific and weird and sad. At that point, it was season five, and I was more comfortable with the crew, so it's like, okay, I guess my butt will be out. There were some earlier ones that were very unnerving. One thing with Kyle [Spencer in American Horror Story: Coven], I had to get out of the tub and hit a lot of stuff and be upset and was completely naked. You have your cock sock on, but you're still naked."
But perhaps it's this last line that should give fans all the reason in the world to want Peters to take a break – when asked about the "off" characters he plays:
"I know, and it's been all a massive stretch for me and really difficult to do. It's hurting my soul and Evan as a person. There's this massive amount of rage that's been called upon from me, and the emotional stuff that's been called on me for Pose has been heartbreaking, and I'm sick. I don't feel good."
---
---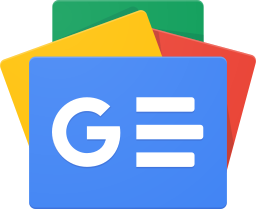 Stay up-to-date and support the site by following Bleeding Cool on Google News today!