Animaniacs Reboot Just Got A 2 Season Series Order At Hulu
Fans of the animated series Animaniacs are very familiar with the main characters- Yakko, Wakko, and Dot, and it looks like a new crop of kids will get to know them too.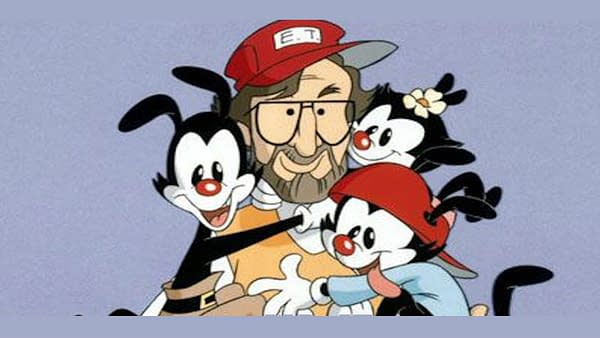 Hulu just placed a 2 season series order for a new Animaniacs animated series, which will see the return of the three Warner siblings. Pink and The Brain are also set to return as part of this deal. No word yet on whether or not the main voice talent will return for this new series though.
ALTHOUGH, voice actor Maurice LaMarche did just tweet this, here's hoping.
Original series EP Steven Spielberg is returning for the series also, saying:
"I am so pleased and proud that Animaniacs will have a home at Hulu. Together with Warner Bros., we look to bring new audiences and longtime fans into this wild world of Yakko, Wakko, and Dot. I am also excited that the full library of Animaniacs and Tiny Toon Adventures episodes are included in the deal."
It was also announced today that Hulu has exclusive streaming rights for the 99 episodes of the original Animaniacs. They also nabbed Pinky and the Brain, Pinky Elmyra and the Brain, and the complete Tiny Toon Adventures collection. They are all currently available as of today on Hulu.
Craig Erwich, the SVP of Content at Hulu said:
"We cannot wait to work with Spielberg and the entire Amblin and Warner Bros. teams to bring more sketches, catchphrases, songs and laughs from the Animaniacs to kids and adults everywhere. Now one of the most beloved, inventive and funny animated franchises in history, Animaniacs and its cast of witty characters can live on, on Hulu. This marks yet another big move for us as we continue our efforts to be the #1 streaming destination for premium animated content."
Deadline says we can expect to see this series sometime in 2020.