'Archer: 1999': Amber Nash Talks Playing Pam, Attending Cons, and More
Over the past few weeks, the fine folks at FXX have treated fans to both an official trailer and enough previews for Archer: 1999 to make it feel like a public screening of the season – all meant to get viewers psyched about the gang's upcoming trip across time and space (and genres) ahead of its May 29th return. This time, we hear from cast member extraordinaire Amber Nash (set to play the ship's rocky monster-muscle apparently named (…wait for it…) Pam Poovey).
While the actress wasn't able to discuss specifics on the upcoming season, she did field some questions from Atlanta InTown about her experiences on the show over the course of nine seasons – here are three highlights:
● Weirdest thing that's gone on in the recording booth? It involves food…
"I've eaten so many things, especially during season five recordings when Pam was eating cocaine every episode. Cheese balls, granola bars, apples, I've chewed on tissues, pencils, you name it I've put it in my mouth in a recording session to get the right sound."
● What she identifies most with in Pam:
"I love that she's one of the boys in a lot of ways. Coming up in improv comedy, I was oftentimes the only woman in a room so I definitely identify with that and I'm a big fan of well crafted dirty quips in my own life and Pam gets plenty of those."
● What she thinks about hitting the convention circuit for Archer:
"It's amazing meeting all the fans. I get to see lots of great "Archer" cosplay and lots of Pams. I've seen lots of Pam tatoos, I've signed lots of body parts, it's a crazy time but it's wonderful"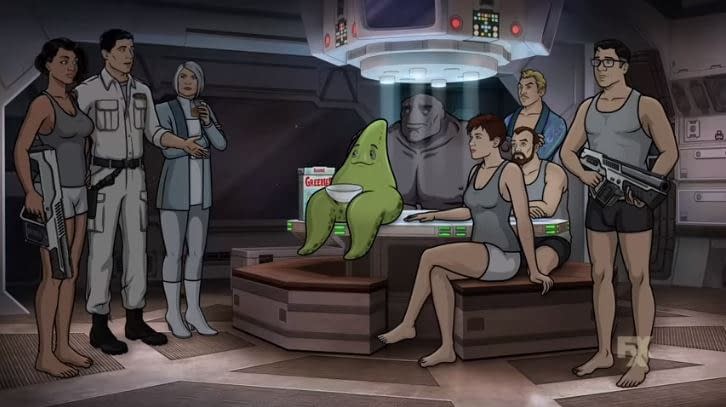 In the following teaser, we learn two very important things about the upcoming season: Lana and Sterling were once married (a nod to FOX's The Orville?)… and that ended the moment Archer started channeling his inner-Captain Kirk:
https://youtu.be/0syZbWpxAKM
In the following teaser – we get to see where Cheryl/Carol Tunt's priorities stack up:
https://youtu.be/PpSHl1itZcE
In this preview, Krieger proves why he's the best person to go to about space safety. Probably.
https://youtu.be/PiZEWAx2RVM
Sterling knows who the scapegoat should be if/when things go wrong…
https://youtu.be/eWOJpdpplfk
The series writers have been taking full advantage of the "It's all in Archer's head" theme, using it to their advantage to offer diferent takes on the characters, new environments, and unique storyline situations. In the past, Archer and the crew have found themselves in the film noir/dime novel detective-themed Archer: Dreamland. From there, it was a South Pacific world filled with spies, smuggling, and danger in Archer: Danger Island.
Here's a look at the official trailer for Archer: 1999, shining a spotlight on the humorous side of sci-fi films like Alien – with our "special" team (in every sense of the word) of agents breaking beyond the bonds of Earth to spread humanity's message across the universe.
You know? Like a disease…
https://youtu.be/K9Mp8kvnaAg
Archer: 1999 is an animated, half-hour comedy that follows Sterling Archer, Lana Kane, and their crew of acid-tongued misfits onboard the M/V Seamus salvage ship. An important question arises as they explore deep space and try to outsmart giant aliens, intergalactic pirates, and vicious bounty hunters: how do they survive each other?

Welcome to the space-tastic world of Archer: 1999.
The FXX series features the voices of H. Jon Benjamin as hard-drinking Captain Sterling Archer; Aisha Tyler as Archer's Co-Captain and short-tempered ex-wife, Lana Kane; Jessica Walter as Archer's mother and ball of energy, Malory Archer; Judy Greer as the eagle-eye fighter pilot, Cheryl/Carol Tunt; Chris Parnell as the attention-seeking First Mate, Cyril Figgis; Amber Nash as the crew's rock monster muscle, Pam Poovey; Adam Reed as the out-of-place-in-space courtesan, Ray Gillette; and Lucky Yates as the synthetic human with questionable morals, Algernop Krieger.
FXX's Archer: 1999 (the show's 10th season return) premieres Wednesday, May 29, 2019.
---
---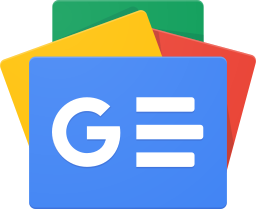 Stay up-to-date and support the site by following Bleeding Cool on Google News today!