"The Leftovers" starts off with Archer (H. Jon Benjamin) flying about like an idiot, wasting fuel and having a blast with his rocket pack. He and Lana (Aisha Tyler) are working a salvage mission when Cyril (Chris Parnell) detects an incoming scavenger assault crew is about to attack.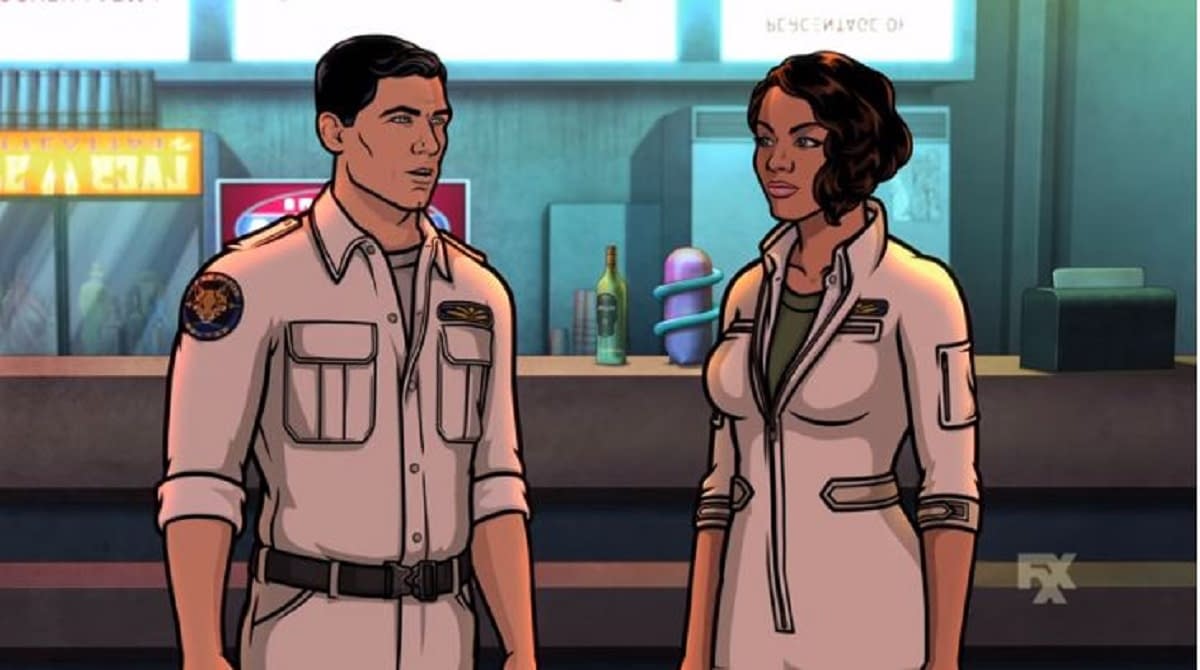 Pam (Amber Nash) has been skipping mission briefings, and that's causing problems. She's also stress eating, and her "sandwich" escapes into the ventilation shaft. That sandwich, of course, looks like some sort of space possum/mole rat hybrid.
The crew finds an unusual source of food, with some strange side effects.
First, here's some good news- "The Leftovers" is the first episode this season that actually feels like an episode of Archer. The humor doesn't feel as forced, and the writing is back to its typical snappy dialogue. I laughed more during this episode than I did during the previous two episodes put together.
The bad news? It's only about half way there. The episode still limps along for about half of its running time, which brings me right back to thinking that Archer should have probably called it quits a while back.
Even with some funny bits making it back into the show, that well has still run pretty dry.
Humorous moments:
Archer getting geared up to take on the intruder. He's got so much gear on that he can't move.
Cheryl/Carol's (Judy Greer) near arousal at the prospect of dying a horrible death
The exchange between Ray and Archer over the Teapot Dome Scandal is almost classic Archer.
"What's the worst that could happen, dot dot dot"
"unless you count volcanoes"
Overall, Archer is still good for a few laughs, but its like visiting your once cool uncle, and finding out that he's still doing motocross and lounging in his rad hot tub, waiting for "the hotties" to stop by. It's just a little sad.
Here's a peak at the next episode of Archer: 1999, "Dinner with the Zarglop":
Enjoyed this article? Share it!