Arrow Season 6: Wild Dog is Back and Ready for Action
The CW has released a scene from tonight's Arrow that has Rene Ramirez (Rick Gonazalez) finally out of the hospital and ready to get back into the action. Rene was severely injured by Oliver Queen (Stephen Amell) when the two versions of Team Arrow went head-to-head over what they should do about Black Siren (Katie Cassidy). In a fight between Green Arrow and Wild Dog, Rene's previous injury from earlier in the season is reopened and puts him in critical care for the last five episodes.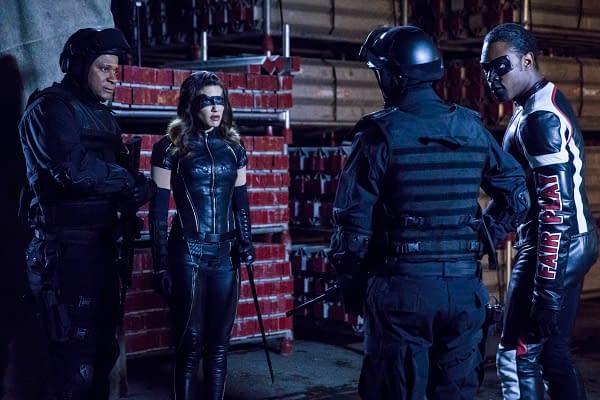 In the scene, Rene is more than happy to be back in their headquarters and talking about how much he missed his Wild Dog uniform. Dinah (Juliana Harkavy) and Curtis (Echo Kellum) catch him up on the latest and how Diggle (David Ramsey) is with ARGUS and Oliver has gone solo. He seems to almost enjoy the fact that Oliver has pushed everyone away. They try to figure out how to go after Diaz (Kirk Acevedo) themselves and come up with the idea of going after his old gang, the Scorpions. With his Vertigo supply cut off, Diaz may have gone back to getting drugs from them, and even if he hasn't, they are taking out a drug supplier.
Arrow airs tonight at 8 p.m. ET on the CW.
https://youtu.be/WtoXHh-zCWg