"Black Mirror" Season 5: Charlie Brooker, Annabel Jones Explain "Short" Season
With the release of the fifth season of Netflix's Black Mirror last week – with rumblings beginning when the episode information and teasers were released – came a pretty obvious question from fans: why are there only three episodes? In a conversation with The Wrap, creator Charlie Brooker and executive producer Annabel Jones – who also share the role of showrunner – revealed the season length shouldn't be surprising (or disappointing) to viewers if they factor in the interactive film Black Mirror: Bandersnatch, which they say should be considered part of the fifth season.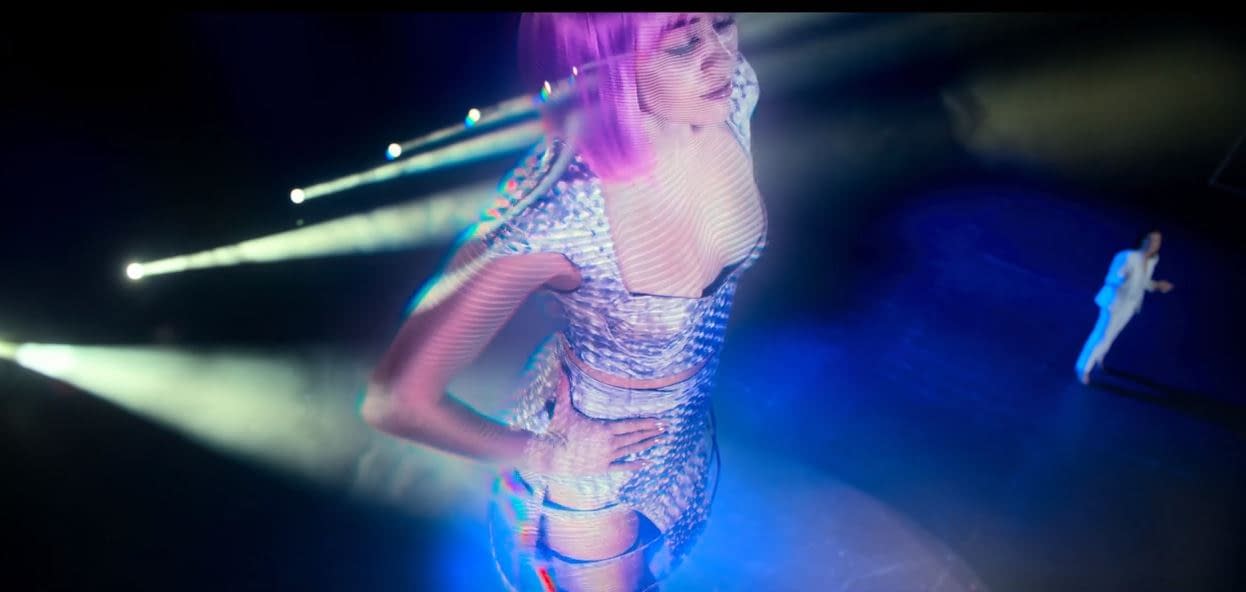 "One was that, originally, 'Bandersnatch' was actually part of Season 5. So we shot 'Striking Vipers' — our first episode of the season — that was actually shot before 'Bandersnatch' was even written. And then as 'Bandersnatch' expanded and became so big we realized a) well, this is like doing a season in its own right, and b) it made much more sense to do it as a standalone."

– Charlie Brooker
Premiering in December 2018 and starring Fionn Whitehead and Will Poulter, Black Mirror: Bandersnatch allowed viewers to choose the path of the film's protagonist. Brooker conveniently shot the rest of the season back-to-back to supplement the film:
"And then we thought, 'Well, we've got these other episodes as well, they feel like they complement each other. We could make people wait forever while we do some more, or we could release these fairly quickly after 'Bandersnatch.'

So the people who are upset about it, I can understand if you're expecting six and you get three. But, you just had 'Bandersnatch,' that was five and a half hours, so come on! Also, have you seen how much TV there is out there? You should be thanking us!"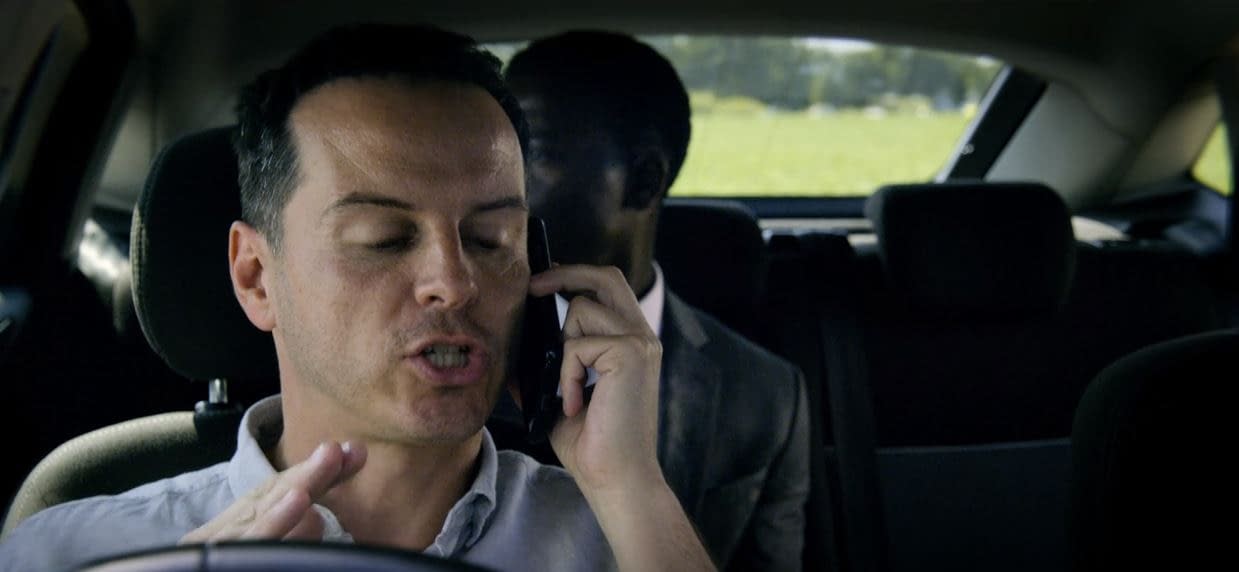 Jones also joined in on the fan-ribbing:
Jones: "Yeah, so I think we've over-delivered. Maybe we should have just released one."

Brooker: "Yes, that's the attitude to have. Let's say we over-delivered."

Jones: "Well, I mean, 'Bandersnatch' is a beast. So three episodes? Yeah, we have."
Here's a Look at "Black Mirror" Season 5…
Netflix and Brooker's Black Mirror returned to the streaming service on June 5 with a three-episode fifth season that included: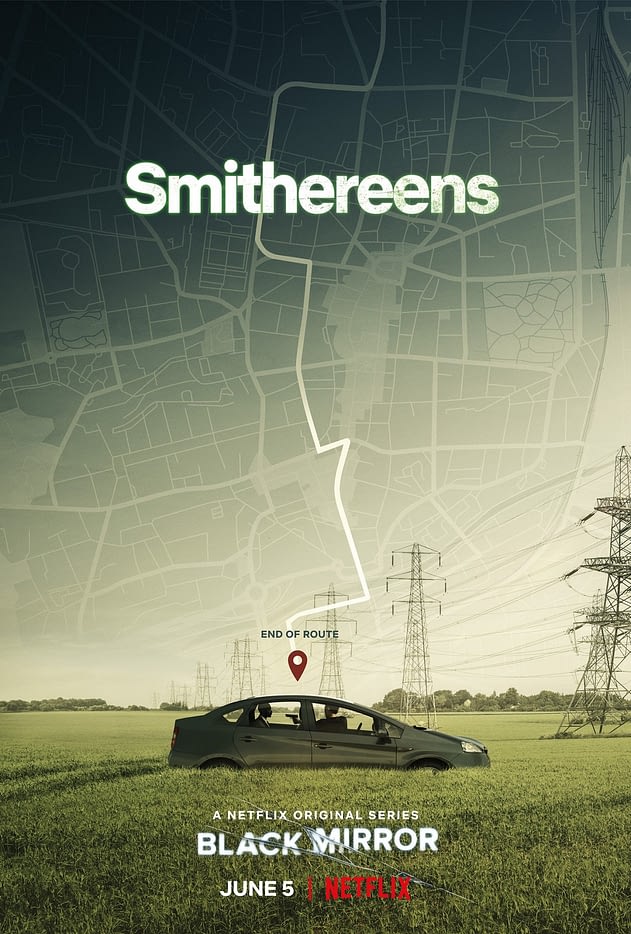 "Smithereens"(Andrew Scott, Damson Idris, and Topher Grace) focuses on a cab driver with an agenda whose life spins out of control after picking up a special passenger.
"Don't forget to rate your drivers."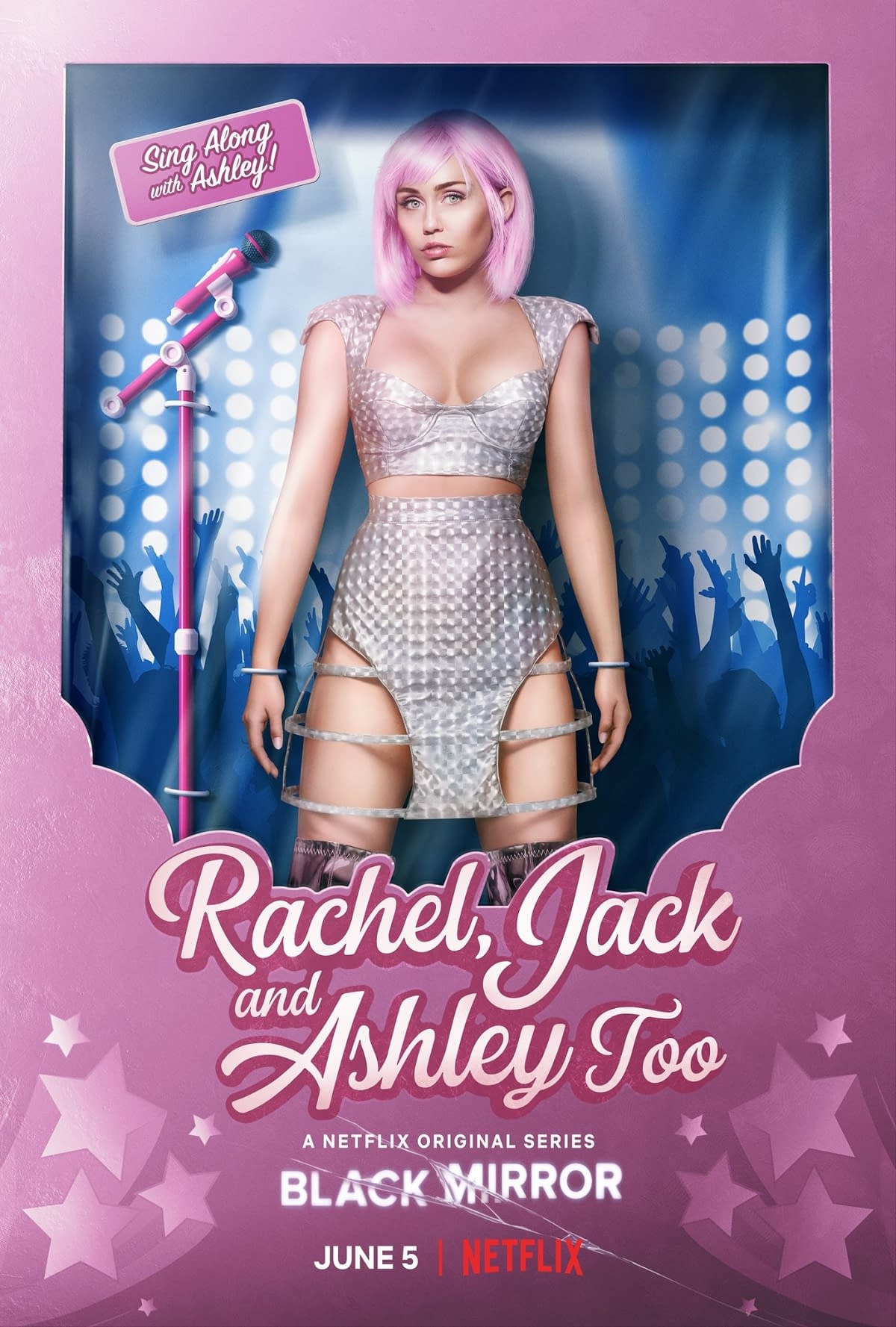 "Rachel, Jack and Ashley, Too" (Miley Cyrus, Angourie Rice, and Madison Davenport) focuses on a lonely teenager who wants to connect with her favorite pop star – and a pop star who's feels as if she's living another life..
"Ashley, are you ok?"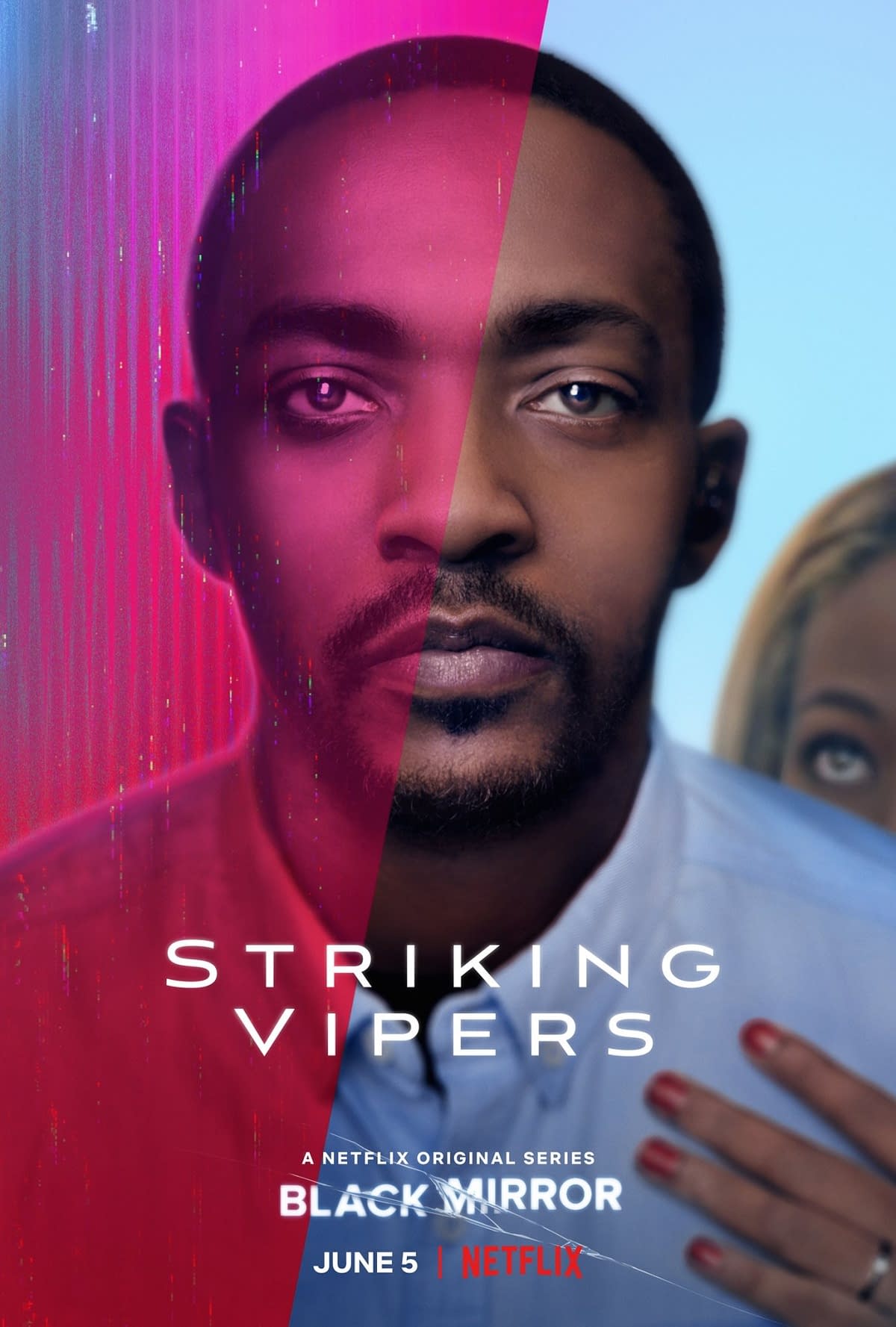 "Striking Vipers" (Anthony Mackie, Yahya Abdul-Mateen II, Nicole Beharie, Pom Klementieff, and Ludi Lin): When two college friends reconnect after a number of years, a sequence of events unfold that could alter both of their lives… forever.
"Is there someplace else you'd rather be?"
Black Mirror season 5 teased the all-star line-up in the official trailer – all of whom can be seen clip below. Under flashes of words "love," 'privacy," "connection," "sex," "family," "work," and "afterlife," the trailer highlights a season whose themes will include technology's (usually negative) impact on marriage, self-worth, mental health, and social media.
Three new stories about the future we should have seen coming. Black Mirror returns June 5th.
Black Mirror is available for streaming on Netflix.