Brandon Sanderson Says Amazon's 'Wheel of Time' Show Goes in "Unexpected Directions"
We've been watching the progress on Amazon's slowly building live-action tv series adaptation of Robert Jordan's "Wheel of Time" books (which were ultimately completed by author Brandon Sanderson following Jordan's death) with great interest. Showrunner Rafe Judkins has been the best source of information on the show, even though he's now adhering to whatever studio-mandated approval process he has to do in order to tweet ANYTHING about it.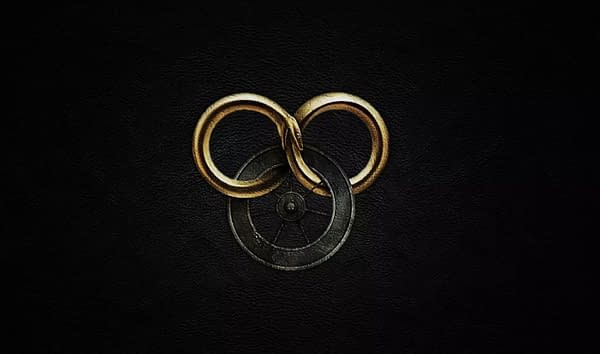 That said, Brandon Sanderson is under no such order (or, if he is, it's no where near as strict, and / or he knows how to talk around actual spoilers) and took to Reddit to offer some insight into the Wheel of Time show. [Big ol' Manetheren thanks to Dragonmount.com for their compilation of all these comments.]
"They [the writer's room] went with some unexpected decisions, which I really liked though," Sanderson posted. "I get to read the scripts and give feedback. I get to push the characters in the direction I want them to go. The first screenplay was really good."
When the series was officially announced by Amazon, the offered logline was….interesting, considering the main character shift.
"The story follows Moiraine, a member of the shadowy and influential all-female organization called the 'Aes Sedai' as she embarks on a dangerous, world-spanning journey with five young men and women."
Sanderson continued his thoughts, talking about those "unexpected decisions" being "excellent choices", which is good to hear.
"I found the mast majority of these decisions to be excellent choices–things that will give the show its own soul, but still in line with the feel and tone of the books. I can't say for certain, but my instincts say the fanbase will in general respond to them positively. There are a few I offered suggestions on, and we'll see.

I can't say too much, not just because of NDAs, but also because the show is very much still in flux as Rafe makes decisions on how he wants things to go. As the alterations go, I'd say they fall in line with positive changes made in bringing LOTR to the big screen–things that were altered in order to make the films work for the medium.

Overall, the thing I'm most impressed with is Rafe himself, who really seems to be guiding this show with a balance between love for the source material and his own creative vision. I'd much rather get this, personally, than something like the first two Harry Potter films–which felt like someone trying to bring the books to the screen with exact scene-by-scene recreations.

I'm certain there will be polarizing decisions made by the team, but the changes are coming from a good place, and I really like most of them. And let me tell you, the first of the two scripts I read was sharp. Excellent dialogue, nuanced characters, great pacing. The second of the two was in a rougher shape, so while still good, obviously was still undergoing revisions."
Last we heard, the series was moving forward with Westworld's Ute Briesewitz on board to direct the first two episodes of the tale. Showrunner Rafe Judkins shared the news, and we adored his admission that Briesewitz "can pronounce Nynaeve like she was born to it," something with fans of the Village Wisdom have been fighting about for years.
We know that a casting director was recently added to the crop of Dragonsworn in Prague (where the show is reportedly going to be shot), and hopefully we'll get some news on that soon.
The Wheel of Time turns, and Ages come and pass, leaving memories that become legend. Legend fades to myth, and even myth is long forgotten when the Age that gave it birth comes again.