We would be remiss if we didn't start our post off with a special message to "The One Who Knocks"… the man who wants to make damn sure you know his name… the man his family and friends knew as Walter White… the man we know as Heisenberg…
Happy Birthday, Bryan Cranston!
So in honor of the versatile actor's birthday – and with our various body parts crossed with the hope that we get some official Breaking Bad prequel/sequel/in-between movie news from AMC (and Netflix?) – we're taking a look at Cranston's all-time favorite Walter White line… and it might not be the one you're thinking of so "tread lightly":
"If that's true, if you don't know who I am… then… maybe your best course would be to tread lightly."
Fans of the series know the scene above: that moment when DEA Agent Hank (Dean Norris) confronts his brother-in-law with the truth – seeing his not as cancer-striken family man White but as crystal meth kingpin Heisenberg. But just when Hank believes he has the upper-hand, White brings him crashing back to reality with a brutal truth and deadly threat.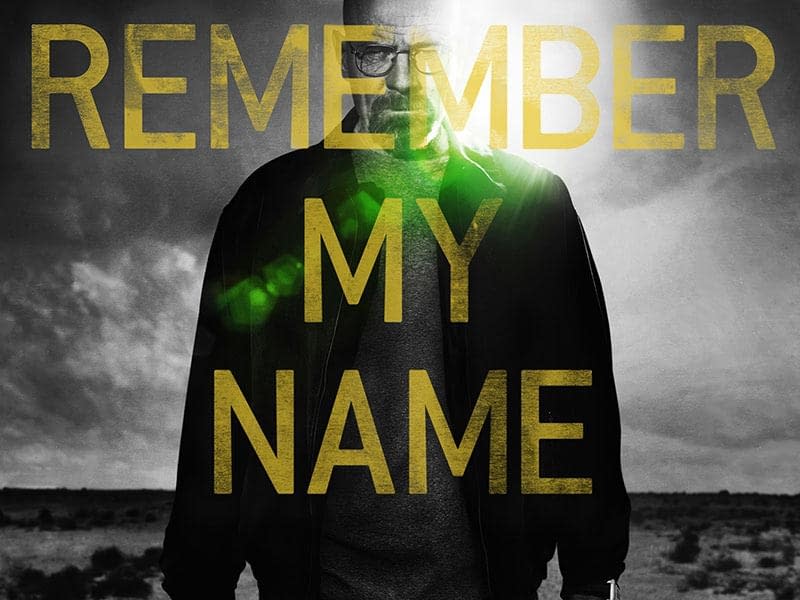 During an interview with Entertainment Weekly in 2018 to honor the AMC series' 10th anniversary, Cranston explained his two reasons why those two words ("tread lightly") were so memorable: "First of all, it's only two words so I go through it quickly. So, there. I confess. There is an expediency to it — and economy. I enjoy brevity."
Sentence structure and script effectiveness aside, Cranston believes those words speak to the very heart of White's approach to every aspect of his life:
"It's his credo. In many ways, he was very careful. Even though he stepped into landmines, he was very careful almost all the time. When he didn't follow that motto is when he failed, like shooting Mike [Jonathan Banks]. It was very emotional. And the brazen hubris of telling Jesse, 'I watched Jane die.' It was unnecessary cruelty and emotional vomiting from his point. When he didn't follow that credo is when he found himself in the most troubling condition."
Enjoyed this article? Share it!