Posted in: BBC, TV | Tagged: BBC sitcom, BBC Sounds, Call Jonathan Pie, Jonathan Pie, podcast, political comedy
---
Call Jonathan Pie: The Angry British Ranty Political Sitcom We Need
Call Jonathan Pie brings Tom Walker's angry, disillusioned political correspondent to a sitcom podcast where he has to host a radio talkshow.
---
Call Jonathan Pie. Do you really want to? He has a new call-in show on the BBC. If you know who he is, you might think twice about that. Jonathan Pie is an angry asshole who can't stop running his mouth about what's wrong with everything in the British political body politic. He is the creation of comedian Tom Walker, an increasingly disillusioned British political correspondent who first appeared in a series of viral YouTube videos in 2015 who ranted on camera to his producer about all the hypocrisy and mediocrity of British – and later American and international politics right before he went to go live and voice anodyne and innocuous reportage about the day's events. He talked about the corruption of the Tories, the incompetence of Labour, the idiocies of Brexit, and the awfulness of Trump, often voicing what we're all thinking but none of the mainstream news outlets ever said out loud.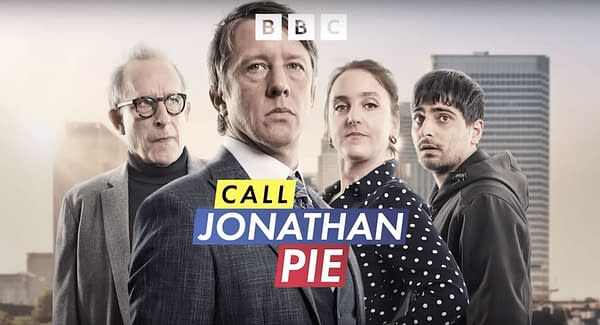 Walker has released over a hundred videos on YouTube as Jonathan Pie appeared on The New York Times video section and toured comedy shows as the character.
Now he has his own sitcom. Call Jonathan Pie is a new podcast comedy series about the latest stage in Pie's career. He's been roped into hosting a late-night call-in radio show on the BBC after the previous host got #MeToo'd. Now he's stuck with a long-suffering producer (Lucy Pearlman) who hates him and reactionary callers he hates even more. Their ignorance about issues causes him to launch into his rants that are polemic and cut through the bullshit of right-wing rhetoric to get at the truth.
This is British political writing at its most polemic, that's normally in theatrical plays. Jonathan Pie is speechifying in his rants about the true nature of every hot-button topic in British politics. In the first episode, he even launches into an epic rant at the right-wing corruption at the BBC under the Tory government. It's BBC Comedy getting away with biting the hand that feeds them again. Between calls, Pie is so sweary that the BBC has to issue a "strong language" warning at the top of the show. Nobody rants like the British, and Jonathan Pie is a master.
Call Jonathan Pie is a classic comedy about an angry asshole who happens to be right with that British polemical approach to slicing through the bullshit to push a clear-eyed political argument. You know what you're in for when you turn in. No one's forcing you. Be warned. All 10 episodes of Call Jonathan Pie can be streamed worldwide for free on the BBC and all podcast platforms.
---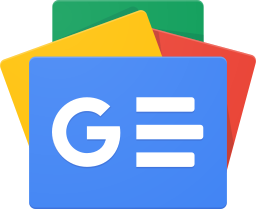 Stay up-to-date and support the site by following Bleeding Cool on Google News today!